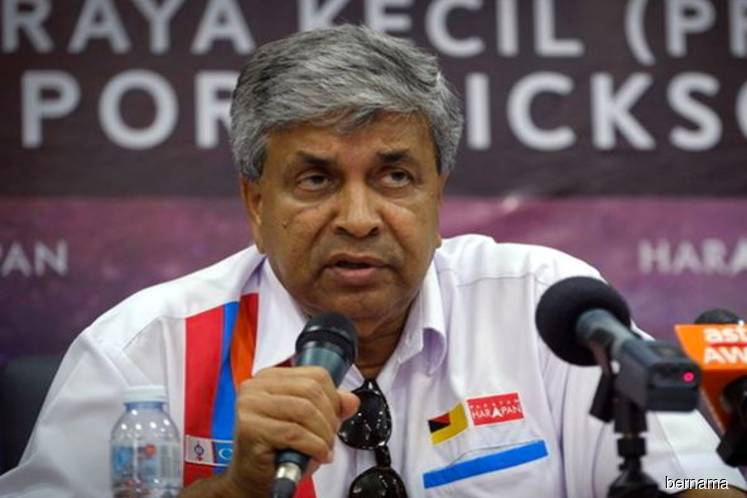 PORT DICKSON (Oct 11): Former Port Dickson MP Datuk Danyal Balagopal Abdullah once again pointed out that he is not a traitor but is just vacating his seat to give way to Datuk Seri Anwar Ibrahim to contest.
He said the move was taken so that Port Dickson could advance further for the benefit of its population, as the PKR president-elect would be appointed as the eighth prime minister.
"I served the Malaysian Armed Forces for about 40 years and 'willing to sacrifice' had been our motto. I am not like the others ... If I am a traitor, I will give way and disappear. Instead I am still here to take care of this service centre."
He said this in a 45-minute interview with Bernama and TV3 here today.
The former Olympic Council of Malaysia (MOM) vice-president and chef de mission at 2014 Asian Games in Incheon, South Korea said he made the sacrifice so that the Port Dickson community could enjoy greater benefit and there was no reason for them to be angry with him.
Danyal is confident that with his partnership with Anwar, Port Dickson would see a brighter future ahead.
The Port Dickson Parliamentary seat was vacated by Danyal on Sept 12 to allow Anwar to contest and return to the Dewan Rakyat.