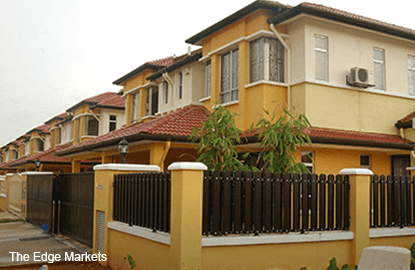 KUALA LUMPUR (March 27): Households that do not own a house and are still renting were estimated to number 1.33 million families up till 2014, according to the urban wellbeing, housing and local government ministry, citing data from the Statistics Department.
To help Malaysians purchase residential property, the government, through the ministry of finance, has launched several funding programmes, including financing options for first-time homebuyers like 'Skim Rumah Pertamaku' (SRP) and the provision of funding via Syarikat Jaminan Kredit Perumahan (SJKP) or Housing Loan Guarantee Scheme.
The SRP offers up to 100% financing for houses priced at a maximum RM500,000.
"This is to help young people who are newly employed, who are earning no more than RM5,000 per month, or a couple earning no more than RM10,000 per month, to own their first home," the ministry said in a written reply dated March 20 to Kulim Bandar Baru MP Datuk Abd Aziz Sheikh Fadzir.
Abd Aziz wanted to know the latest number of Malaysians who still do not own a home, and how the government could help with regards to homebuyers facing difficulty in obtaining loans from banks, especially those from the low and moderate income groups.
The ministry added that first-time homebuyers can also consider applying for SJKP, which is offered to help non-fixed income earners obtain loans from financial institutions regardless of their occupation, for low-cost and low-medium cost houses that are priced no more than RM300,000.
"This scheme offers guarantee to low income and to those who do not have a payslip for them to qualify for a financial facility for the purchase of their first home from the banking institutions," it said.