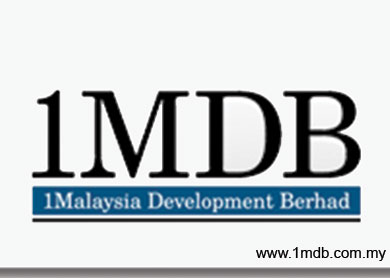 KUALA LUMPUR: 1Malaysia Development Bhd (1MDB), in a statement released an hour ago, said it has redeemed over RM4 billion from its investments in Segregated Portfolio Companies registered in the Cayman Islands, which represents more than half the US$2.3 billion (or about RM7.18 billion) it  parked there.
The balance of some RM3.18 billion is expected to be fully redeemed by this month, 1MDB said.
"A dividend of RM435 million, from these investments, has also been received subsequent to the financial year ended March 2014 (FY14) and will be accounted for in the next financial year ending March 2015," 1MDB added.
Hazem Abd Rahman, group managing director and CEO said in the statement: "We have maintained our focus on growing the company's asset base and investment capacity.
"This has been driven by significant capital expenditure in the short-term, which has resulted in an expected loss this financial year due to an increase in borrowings, but we are confident that the high quality nature of the assets acquired and projects secured will drive the business forward and ensure its growth in the long-term," he said in the statement.
For FY14, 1MDB posted a net loss of RM665.3 million on revenue of RM4.25 billion. If not for a RM2.7 billion property revaluation gains, it would have registered a net loss of RM1.85 billion in FY13.
Revenue came in 63.5% higher from RM2.6 billion recorded in FY13, "reflecting the quality of the portfolio of assets that is being built and the strength of revenue generation," the statement said.
1MDB attributed FY14's loss to higher finance costs of RM2.4 billion, compared with RM1.6 billion in the previous financial year, which 1MDB said is again part of its strategy to grow its asset base.
It said FY14 marks "another productive year for the group", during which it said it secured a number of high quality energy and property assets for its growing portfolio.
Notably, the group's asset base was increased to RM51.4 billion, compared with RM44.6 billion in FY13. However along with this, borrowings rose 15.8% to RM41.9 billion from RM36.2 billion.
"This high quality asset base is backed by strong cash and cash equivalents reserves of RM16.7 billion, with the business well positioned to fund significant capital expenditure (capex) over the next 12-24 months, and providing significant headroom to meet future funding requirements," the sovereign investment fund said.
The major areas of focus for capex in FY15, 1MDB said, include projects secured within the energy division and the continued development of TRX, Kuala Lumpur's first dedicated financial district, within the group's real estate division.