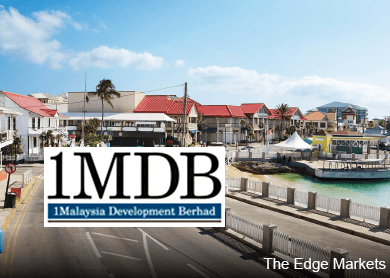 KUALA LUMPUR (Jan 13): 1Malaysia Development Bhd (1MDB) says that it has now redeemed the full US$2.318 billion invested by the company in a Cayman Islands registered fund.
"Following a commitment made by the chairman of the board of directors in a statement dated Dec 23, 2014, 1MDB can confirm that it has now redeemed in full the US$2.318 billion invested by the company in Cayman Islands," said 1MDB president and group executive director Arul Kanda in a statement today.
He added the funds originated from the repayment of a loan provided to PetroSaudi in 2011 in the form of Murahaba notes, following the termination of an earlier agreement to enter into a joint venture with the company.
"The notes, which were paid back in full-with interest, were subsequently invested in a fund under the regulatory supervision of the Cayman Monetary Authority," said Kanda.
1MDB had previously redeemed US$1.215 billion, representing 60% of the funds invested, and has now redeemed an additional US$1.103 billion, representing the remaining balance of the total US$2.318 billion that was originally invested.
"1MDB hopes that the redemption of these funds, in full, draws a line under this matter," said Kanda.
The company had previously came under fire for its Cayman investments from  opposition federal lawmakers and former prime minister Tun Dr Mahathir Mohamad.