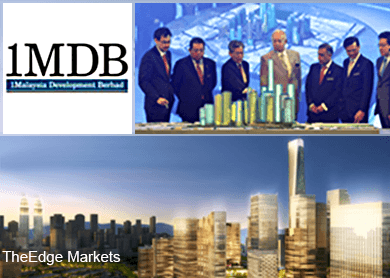 KUALA LUMPUR (May 15): State-owned strategic investment firm 1Malaysia Development Bhd (1MDB) said it takes malicious and slanderous allegations seriously and reserves the right to undertake legal action against any parties that may have made such allegations.
In a statement today, 1MDB stressed its account was audited by international audit firm, Deloitte, which signed off 1MDB's 2013 and 2014 accounts without qualification. Similarly, KPMG signed off its 2010, 2011 and 2012 accounts with no qualification, it said.
Hence, it is seeking the "patience and understanding of the public and interested parties" to await the results of the on-going independent review that the Auditor-General is conducting on its accounts, it added.
"We request that no one should prejudge the matter without thorough facts ahead of the reviews being made public. We have full confidence in Deloitte and the Auditor-General, as does our 100% shareholder, the Minister of Finance Inc," it said.
1MDB has been making headlines recently, particularly after its sale of a plot of 1.56 acre land for RM188.5 million in Tun Razak Exchange to Lembaga Tabung Haji came to light, prompting a public outcry that pilgrims money deposited with Tabung Haji was being used to bail out the heavily-indebted firm.
Critics have also expressed concerns over the bloated RM42 billion debt of the state-owned firm, and the Auditor-General had been subsequently appointed to look into its financials. Additionally, the Public Accounts Committee (PAC) also announced that it would review the firm's accounts.
Its statement today came after CIMB Group Holdings Bhd's chairman Datuk Seri Nazir Razak said yesterday (May 14) that 1MDB's board was remiss in not proactively seeking to answer allegations against the firm, and that its board should resign for the omission.
The senior banker had said yesterday (May 14) that it was irresponsible of 1MDB to do nothing and simply wait for the Auditor-General (A-G) to complete its investigation.
In its statement today, 1MDB said its board and management is co-operating fully with the Auditor-General, the Royal Malaysian Police and the Public Accounts Committee in their reviews of the company.
"The board gives its undertaking that in the event of adverse findings, the board will take all the responsible measures and actions," it added.