This article first appeared in The Edge Malaysia Weekly, on June 20, 2022 - June 26, 2022.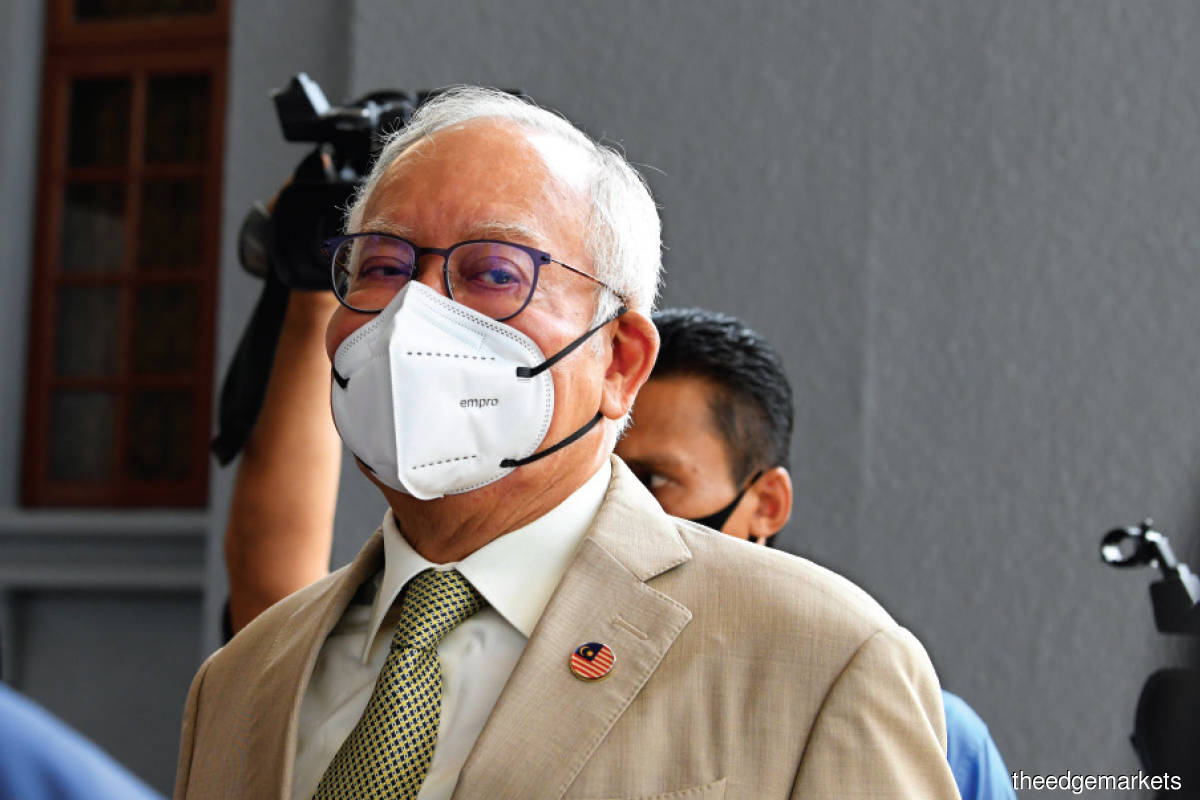 BECAUSE 1Malaysia Development Bhd (1MDB) had direct access to former prime minister and finance minister Datuk Seri Najib Razak and his staff at the Prime Minister's Office, the Ministry of Finance (MoF) and Minister of Finance Inc (MoF Inc) were often bypassed as the state-owned strategic investment company did not think there was any need to report to the ministry even though it was owned by MoF Inc, the High Court heard last week.
Testifying as the 26th prosecution witness in Najib's trial over the misappropriation of more than RM2 billion of 1MDB funds, Datuk Siti Zauyah Mohd Desa, a former deputy secretary-general (policy) at MoF, detailed how the government — specifically her ministry — was forced into issuing a letter of support (LOS) for 1MDB's US$3 billion bond issuance for the so-called G2G initiative between Malaysia and the UAE in 2013 to jointly develop the Tun Razak Exchange (TRX), but received little cooperation from the management of the state-owned strategic investment company.
It should be noted that MoF Inc is a corporate body established under the Minister of Finance (Incorporation) Act 1957. The Act provides MoF Inc with the authority to enter into contracts, acquisitions, purchases, possessions and holdings and to maintain tangible and intangible assets. 1MDB was owned by MoF Inc.
Siti Zauyah was head of the loans management, financial market and actuarial division at MoF at the time and the LOS came under the division's purview. "At the time, it was very hard for 1MDB to provide [us with] cooperation. If there were any difficulties or questions from MoF regarding [the need for] the letter of support, they would directly contact and inform the matter to the Prime Minister's Office," she said, noting that Najib was also finance minister at the time.
Siti Zauyah said Goldman Sachs, which was unusually acting as an arranger for the deal, dealt with her division. However, on many occasions, both Goldman and 1MDB bypassed her division, which had been tasked to prepare the LOS, and communicated directly with the higher ups or "pihak atasan" if they were not agreeable to requests or views from her division.
She clarified that the "higher ups" referred to the Prime Minister's Office.
"I confirm that my division did not know and was not informed that 1MDB had obtained approval related to the investment with PSI (PetroSaudi International) directly through MoF without going through my division," said Siti Zauyah.
She stressed that former 1MDB CEO Datuk Shahrol Azral Ibrahim Halmi had brushed aside MoF Inc's requests for discussions on particular issues related to the company and had even cancelled meetings at the eleventh hour.
"I would also like to state that during the period 1MDB was an MoF Inc company, my division did not get any corporate [updates] from 1MDB through its then CEO Shahrol. We called him a few times to have discussions on particular issues, but it would be cancelled at the last minute. Therefore, many things that were carried out by 1MDB didn't get MoF's opinion nor was it reported to MoF," she testified.
Having been given the cold shoulder by 1MDB management, Siti Zauyah went straight to the Prime Minister's Office to find out more about 1MDB's subsidiary, 1MDB Global Investment Ltd (1MDB GIL), which was to issue the US$3 billion worth of bonds.
Her efforts were in vain as the Prime Minister's Office did not reply to her queries and even an internet search on 1MDB GIL proved fruitless. She then approached then second finance minister Datuk Seri Ahmad Husni Hanadzlah for his input, but he too was unable to do anything as all avenues to get information on 1MDB GIL had been exhausted.
After pressure from Goldman to convert a letter of comfort (LOC) to an LOS, Treasury secretary-general Tan Sri Mohd Irwan Serigar Abdullah instructed Siti Zauyah to comply with Goldman's request. Shortly after, she received an email from 1MDB chief financial officer Azmi Tahir that contained a draft for the LOS supposedly prepared by Goldman that contained a legally binding clause. She was sceptical of the draft as it read more like a government guarantee than an LOS, and recalled that MoF had specifically instructed that an LOS does not have a legally binding clause.
She said she was also sceptical about the approval signed by Najib on March 11 for the LOS as he had accepted all of Goldman's proposed terms and conditions for the LOS, including the legally binding clause. Her team had even recommended that none of the options stipulated by Goldman be taken up due to the financial implications on Malaysia and to look after the country and its best interests. However, the options were included in the document at the behest of Najib, she added.
Siti Zauyah said the LOS was eventually issued without following MoF's tight regulations. She explained that as per regulations, such letters would never be given to a company under MoF Inc that did not generate any income. Moreover, at the material time in 2013, 1MDB was already neck-deep in debt from massive borrowings for dubious deals and projects that did not generate any earnings.
The LOS was issued, she said, because Najib had given the order on Jan 15, 2013, to proceed with the LOS. "…usually due diligence would be conducted for the issuance of an LOS. But in this case, there was no information to conduct due diligence. The LOS was processed based on the then prime minister's instruction," she said reading from her witness statement.
On March 14, 2013, Najib signed the LOS for 1MDB GIL, which was the issuer of the bonds worth US$3 billion.
Siti Zauyah said 1MDB's management had not given any feedback or the requisite investment report to her ministry even after the LOS was issued. "My division was responsible for getting the report from 1MDB but I confirm, throughout my duty in the division, I did not receive any feedback from the 1MDB management about the use of the US$3 billion funds."
She added that her division had "consistently" asked for a copy of 1MDB's audited financial reports but they were not given.
Siti Zauyah testified that she had asked Zahid Taib, a representative of 1MDB, to provide feedback and documents or reports to her ministry, but did not receive anything from either him or Shahrol.
Interestingly, in the recent fraud trial of ex-Goldman banker Roger Ng Chong Hwa in New York, it was reported that Zahid, or Nurzahid Taib, was one of the recipients of kickbacks in the massive heist of billions of dollars from 1MDB and that he had received US$2 million.
Siti Zauyah said that after the LOS was issued, neither she nor her division was informed what the US$3 billion raised was spent on and whether it was used for the original purpose of developing TRX.
She also said the Malaysian government is still liable for the US$3 billion debt taken on by 1MDB GIL as Najib had signed the LOS. The company failed to make repayments according to the terms of the debt. The 10-year bonds worth US$3 billion were issued by 1MDB GIL on March 19, 2013, with 4.4% interest on the US$3 billion sum to be paid until 2023, she added.
As for Najib's involvement, she observed that his appointment of himself as chairman of 1MDB's board of advisers was unprecedented for a MoF Inc-owned company. She also said it was unusual for an MoF Inc company not to have any representation on the board.
"Apart from 1MDB, the minister of finance was not directly involved [in any MoF Inc companies], unlike in 1MDB where [Najib] appointed himself to become the chairman of the advisory board. I confirm [that in other companies under MoF], this kind of thing does not happen," she added.
The purpose of the US$3 billion was never fulfilled as the money was allegedly siphoned off by fugitive financier Low Taek Jho. US$681 million of the funds ended up in Najib's personal bank account, which forms the money laundering charges against him.
The trial continues before judge Collin Lawrence Sequerah on Monday, June 20.