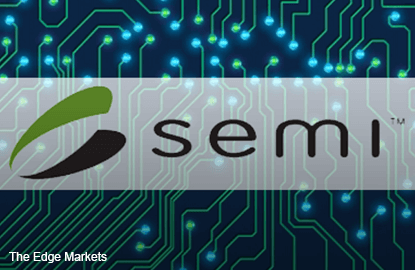 KUALA LUMPUR (July 27): Worldwide silicon wafer area shipments increased during the second quarter 2016 when compared to first quarter 2016 area shipments, according to the US-based Semiconductor Equipment and Materials International (SEMI)'s Silicon Manufacturers Group (SMG) in its quarterly analysis of the silicon wafer industry.
In a statement on its website yesterday, SEMI said total silicon wafer area shipments were 2,706 million square inches during the most recent quarter, a 6.6% increase from the 2,538 million square inches shipped during the previous quarter.
It said new quarterly total area shipments are 0.1% higher than second quarter 2015 shipments and are at their highest recorded quarterly level.
"Silicon shipment growth continues to gain momentum resulting in a quarterly volume shipment high," said Dr. Volker Braetsch, chairman SEMI SMG and senior vice president of Siltronic AG.
"Although year-to-date shipments are effectively flat relative to the same period as last year," said Braetsch.