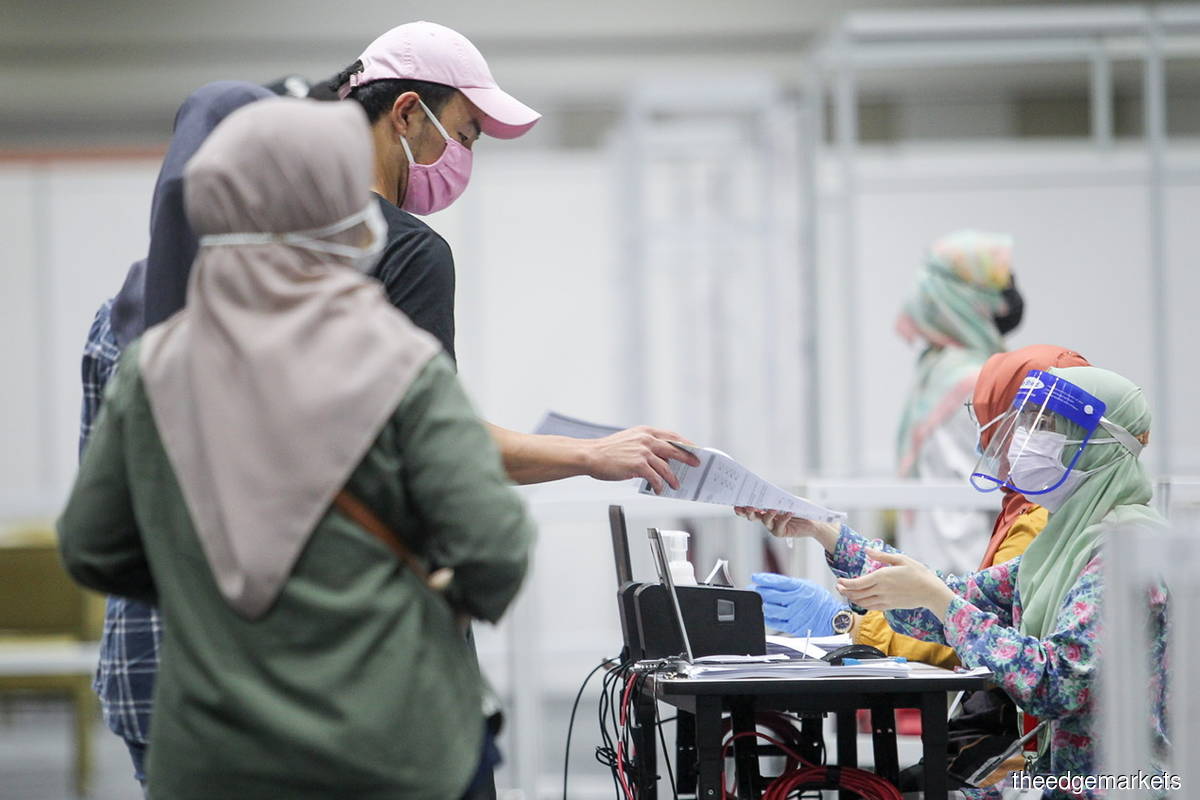 KUALA LUMPUR (Sept 14): Malaysia's daily number of Covid-19 vaccine doses administered dropped to 227,147 yesterday (Sept 13), from 227,476 the previous day, bringing the cumulative number of shots given to recipients to 38.99 million.
A total of 21.57 million people or 65.5% of the nation's population had received at least their first jab as of yesterday, including 17.48 million or 53.5% who were fully inoculated, according to the latest updates on Twitter today by the country's Special Committee for Ensuring Access to Covid-19 Vaccine Supply (JKJAV), citing data from the Covid-19 Immunisation Task Force (CITF).
As for the Klang Valley, comprising Selangor, Putrajaya and Kuala Lumpur, about 7.04 million individuals or 83.6% of its total population had received at least one dose of the Covid-19 vaccine as of yesterday.
Among them, 6.37 million people or 75.7% of the Klang Valley's population were fully vaccinated.
Follow our Covid-19 vaccination tracker to see where we are in the race to herd immunity.
Meanwhile, Perak recorded the highest number of first doses given yesterday at 14,727, followed by Johor (10,663) and Sabah (7,346).
For second doses, Johor led the country at 27,890, followed by Kuala Lumpur (18,519) and Selangor (17,040).
Malaysia reported 16,073 new Covid-19 cases yesterday, down from 19,198 infections the day before.
A total of 413 more deaths were reported, bringing the nation's cumulative fatalities linked to Covid-19 cases to 21,124.