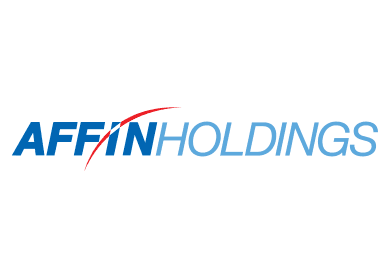 KUALA LUMPUR: Affin Holdings Bhd — the second-smallest lender in the country — aims to balance the loan portfolio of its retail banking division by making its corporate and consumer segments contribute half each to the division's revenue in the next three years, said its recently-appointed managing director and chief executive officer Kamarul Ariffin Mohd Jamil.
"This is part of our prudent strategies to achieve business growth. At present, some 40% of our portfolio comes from the retail [consumer] segment and 60% from the corporate segment," he told reporters after the company's annual general meeting here yesterday.
Affin saw its loans grow 9.6% to RM41.1 billion in its financial year ended Dec 31, 2014 (FY14) from RM37.5 billion in FY13, even as its net interest margin eroded to 2.02% in FY14 from 2.48% in FY10.
"All banks in Malaysia are facing margin compression, due to stiff competition on loans and deposits. We are trying to maintain, if not reduce, the cost of funds, grow our Casa (current and savings account) segment and proactively manage the overall treasury business, so that we can ensure that our cost of fund remains intact and sustainable," he said.
Affin (fundamental: 1.1; valuation: 2.25) also saw its cost-to-income ratio increase to 53.9% or RM982.9 million in FY14 from 47% or RM716.6 million in FY13, on higher costs.
Meanwhile, Affin deputy chairman Tan Sri Lodin Wok Kamaruddin said Affin had not abandoned its plan to expand regionally. Last May, Affin aborted the plan to acquire up to 24% of Indonesia's PT Bank Panin Syariah Tbk, as the latter began disposal discussion with Dubai Islamic Bank PJSC.
Kamarul Ariffin also said Affin Hwang Investment Bank Bhd completed the integration of Hwang-DBS Investment Bank Bhd for RM1.36 billion in September last year, with all of the operations running on a single platform since February this year.
"We may be small but we have plans to grow our business. We hope to launch the wealth management arm in 2016, with an aim to grow our overall asset under management to more than RM50 billion by 2019, from some RM30 billion currently," he said. He also shared that Affin's gross non-performing loans had improved to 1.82% in FY14 from 3.64% in FY10.
On Basel 3 capital requirements, Kamarul Ariffin said Affin may raise funds to beef up its capital structure and strengthen liquidity. Bank Negara Malaysia has set until Jan 1, 2019 for banks to beef up their capital.
For FY15, Kamarul Ariffin said Affin aims to achieve a return on equity of 8% (FY14: 8.4%), a 0.9% return on assets (FY14: 1%), a 1.64% gross impaired loan ratio (FY14: 1.82%) and an earnings per share of 33 sen (FY14: 35.25 sen).
This article first appeared in The Edge Financial Daily, on April 21, 2015.