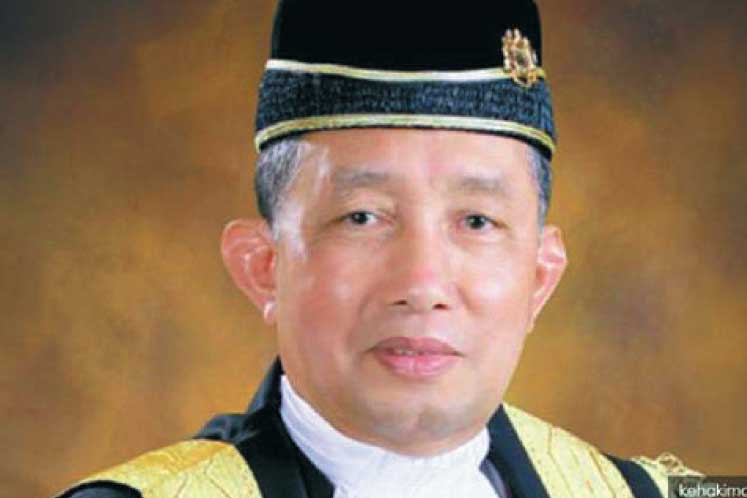 KUALA LUMPUR (May 17): In yet another twist in Riza Aziz's money laundering case, Attorney General Tan Sri Idrus Harun insists that his predecessor was prepared to consider a representation from Riza for a settlement.  
"I have been advised that my predecessor Tan Sri Tommy Thomas, after perusing the said letter of representation, via a minute dated Nov 19, 2019 to Senior Deputy Public Prosecutor Datuk Seri Gopal Sri Ram, sought the views of the latter, and further stated that in light of the proposals outlined above, he is prepared to consider the representation," said Idrus. 
In a statement today, Idrus said he was also advised that Sri Ram, in consultation with the then Malaysian Anti-Corruption Commission (MACC) chief commissioner Latheefa Koya, had suggested that the proposals in the letter of representation be accepted by MACC.
"I have also been advised that Thomas had agreed to the suggestion in principle. This paved the way for further negotiations and planning of the mechanism to be adopted, to take place," added Idrus. 
The Sessions Court last week granted a discharge not amounting to acquittal (DNAA) to Riza, stepson of former prime minister Datuk Seri Najib Razak, over the five counts of money laundering involving US$248 million allegedly siphoned from 1Malaysia Development Bhd (1MDB). 
The MACC and government officials have said the settlement between the prosecution and Riza's lawyers through the representation in court was a decision that had been considered and agreed to by Thomas.
On March 11, Riza's lawyers sent another letter of representation fortifying earlier representation, which says the original five charges will remain should Riza fails to comply with the terms and conditions. 
"This was then presented to me after I had been made aware of Tan Sri Thomas' earlier position," said Idrus. 
"Having been briefed by the DPP in charge of the matter, I shared the views of my predecessor as had been informed to me, and agreed to accept the offer that was made by Riza Aziz subject to his strict compliance with the terms and conditions," he said. 
On April 16, the MACC replied to Riza's lawyers stating that the public prosecutor was willing to apply for a DNAA on Riza's five charges, subject to Riza taking steps to uphold the prior agreements.
Thomas, however, has come out a few times to say that he had not agreed to the settlement. 
"Written representations are received by the Attorney General's Chambers on a daily basis from lawyers acting for accused facing criminal trials and appeals. Hence, there was nothing sinister about the sending of representations by Riza's solicitors. 
"Whether I personally acted in agreeing to their request for a discharge is an altogether separate issue. I did not. It is as plain and simple as that," Thomas said in his latest statement yesterday.
Under the settlement, the government is expected to recover US$108 million of Riza's assets, on top of US$57 million previously recovered by the US authorities from Riza's Hollywood production house Red Granite Pictures — both said to come from 1MDB.
Read also:
Frankly Speaking: AGC's deal with Riza Aziz raises questions
Riza Aziz case settlement: US$108m asset forfeiture is on top of Red Granite payout
Ex-AG Thomas says it again: MACC chief was wrong to say Riza settlement agreed to by him
Takiyuddin to Dr M: Don't confuse the public over dropping of charges against Riza Aziz
Prosecution asks for discharge not amounting to acquittal on Riza Aziz in 1MDB money laundering case
MACC statement false, no deal to drop charges against Riza, says ex-AG Thomas