This article first appeared in Digital Edge, The Edge Malaysia Weekly, on November 30, 2020 - December 06, 2020.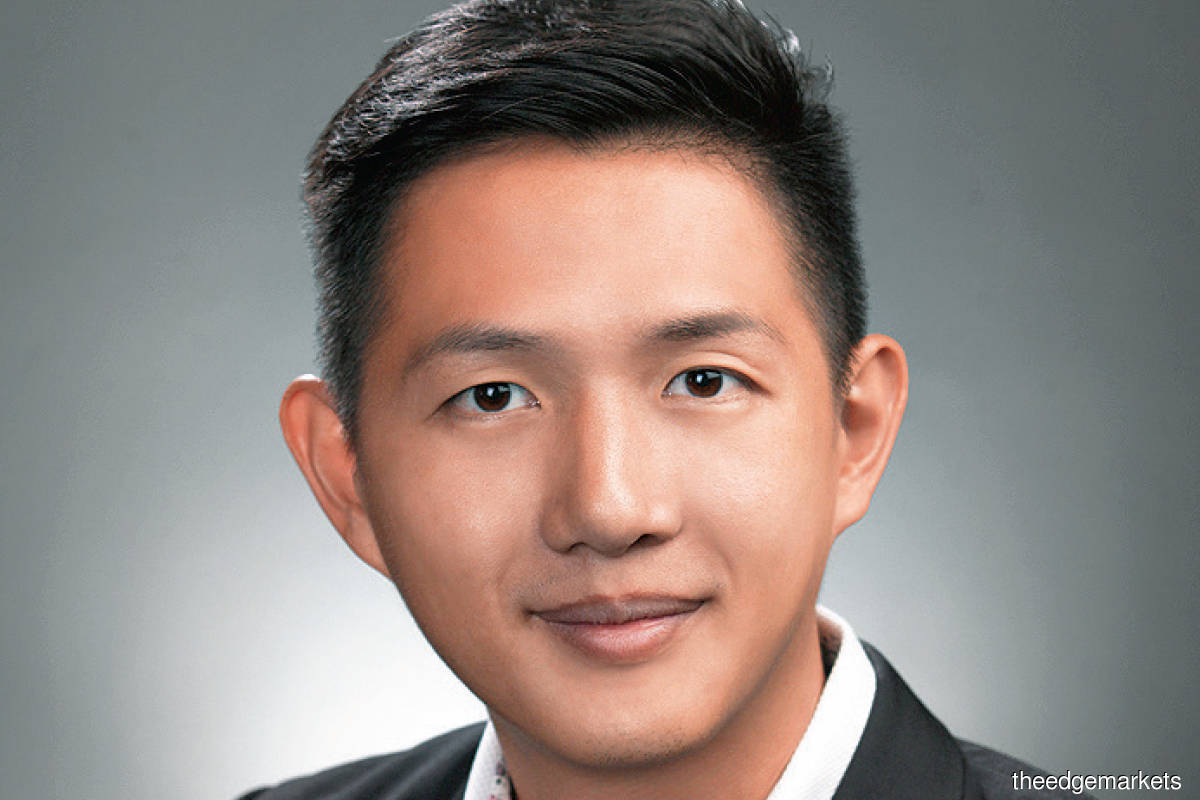 The Covid-19 pandemic upended life as most people knew it. From the convenience of always being able to get anything from shops around the corner, they were suddenly faced with the possibility of not being able to get enough food and even toilet paper, leading to the panic buying that took place when lockdowns were declared around the world.
Darren Tan, head of education and community outreach at ComCrop, Singa­pore's urban farming pioneer, believes that it made most people realise the importance of having food grown closer to home.
On its website, ComCrop says it grows food on rooftops near where communities live, by reinvigorating marginalised spaces and embracing a marginalised workforce to grow and harvest the highest quality pesticide-free food in Singapore.
Tan was one of the speakers at WIEF Foundation's Young Leaders Network virtual Idealab 2020 Series. His topic, "Enticing youth to agribusiness", addressed worrying trends such as global food insecurity and the rising average age of farmers (the most recent being 59.4 years in 2019, according to Integrated Food Security Phase Classification).
Tan points out that the Covid-19 pan­demic has exposed the need for food security, now more than ever.
But how do we go about growing our own food? "It is interesting to note that the science of hydroponics has been studied in much detail since the 1970s and much of what is practised now is not very different from what we learnt then, except for the greater detail."
Tan says what has changed is how technology and automation has made the understanding more accessible, in addition to artificial intelligence (AI), which has accelerated our learning of how nature does its work. "Essentially, high-tech farming reduces our reliance on the generally time-consuming process of breaking organic matter down into nutrients easily taken up by the plants.
"Instead, we can extract the nutrients (elements like nitrogen, potassium or cal­cium) using more efficient processes, and provide them in the exact quantities the plants require for optimal growth," he explains.
This, Tan adds, is the value that advanced understanding has provided. "As a farm, ComCrop is tech-agnostic, which means that we adapt according to the most efficient production methods at that point in time. This means having a strong core that is both technically sound, as well as operationally adaptable."
Are there starter kits for those who are interested in starting their own kitchen (or more likely, balcony) gardens? 
"It is really not very difficult to build small-scale experiments and kits for home use that are perfect for eventually scaling up once these budding enthusiasts get better," he points out.
Consumer tastes are moving towards organic as people grapple with scandals involving fake food and a growing fear of the effects of pesticides. But growing organic food seems to be an expensive and time-consuming proposition. Is there anything in between?
Tan believes so. "Most farmers aspire to the organic principles of farming, which deals with sustainable production methods. These essentially refer to the use of pesticide-free (or minimal pesticide-use) production, paired with the use of environmentally responsible inputs.
"Consumers might be surprised to learn that the organic standards vary from country to country, owing to the different certifying bodies. More importantly, or­ganic certification in some instances ac­tually allows for a small amount of pes­ticide use, usually provided that they are organically derived," he points out.
Perhaps, Tan says, a better, more accessible option would be to focus on produce labelled "pesticide-free". "At ComCrop, we use zero pesticides, even those organically derived, so technically, we could be said to be 'better than organic'! At the same time, we try to keep our prices low and competitive, so that the average consumer has access to our healthy and tasty produce."
What about the fallout in supply chains that happened during the pandemic when many farmers could not get their food to market and crops lay rotting in warehouses? "Unfortunately, economies of scale tend to reward larger scale distribution channels and this has given rise to the disconnect we have with the producers.
"This has also meant that increasingly, our food production sources are consolidated in large areas far away from our consumption in cities. However, technology is slowly enabling the decentralisation of such arrangements, and in future, farms like ComCrop will play a key role in the food security of local communities, by buffering the supply in large-scale disruptions," says Tan.