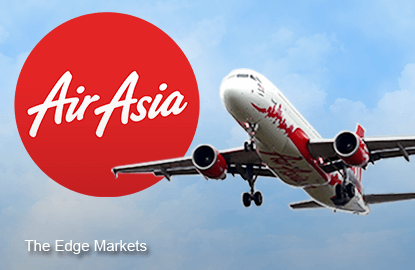 KUALA LUMPUR (July 10): AirAsia Bhd has cancelled its flights to Bali and Lombok following the temporary closure of Ngurah Rai International Airport and the Lombok International Airport due to volcanic activity in Mount Raung.
News reports earlier today said five airports in Indonesia have been shut after Mount Raung in East Java erupted — it has been spewing ash into the air for nearly a week — obscuring visibility at the airports.
"According to the recent Notice of Airmen (NOTAM) issued by the regulator, Ngurah Rai International Airport showed that the airport remains closed today from 09:25 HRS (GMT+8) until 21:30 HRS (GMT+8) and Lombok International Airport from 09:12 HRS (GMT+8) until 21:30 HRS (GMT+8)," AirAsia said in its statement today.
The list of affected routes include:
Domestic:
1.     Bali – Jakarta v.v
2.     Bali – Surabaya v.v
3.     Bali – Yogyakarta v.v
4.     Bali – Solo v.v
5.     Bali – Bandung v.v
International:
1.     Bali – Singapore v.v
2.     Bali – Kuala Lumpur v.v
3.     Bali – Bangkok v.v
4.     Bali – Darwin v.v
5.     Bali – Perth v.v
6.     Bali – Taipei v.v
7.     Bali – Melbourne v.v
8.     Lombok – Kuala Lumpur v.v
It is offering guests the recovery options of either changing their flight schedule of the same route within seven days from the original date of departure without additional fees, or a deposit in the form of credit shell equivalent to the value of the confirmed booking to be used for payment of any AirAsia tickets.
The credit shell is valid for 3 months (90 days) from the date of issue.
"AirAsia will also notify the affected passengers of their flight cancellations and the options available to them," it said, and apologised for the inconveniences caused.