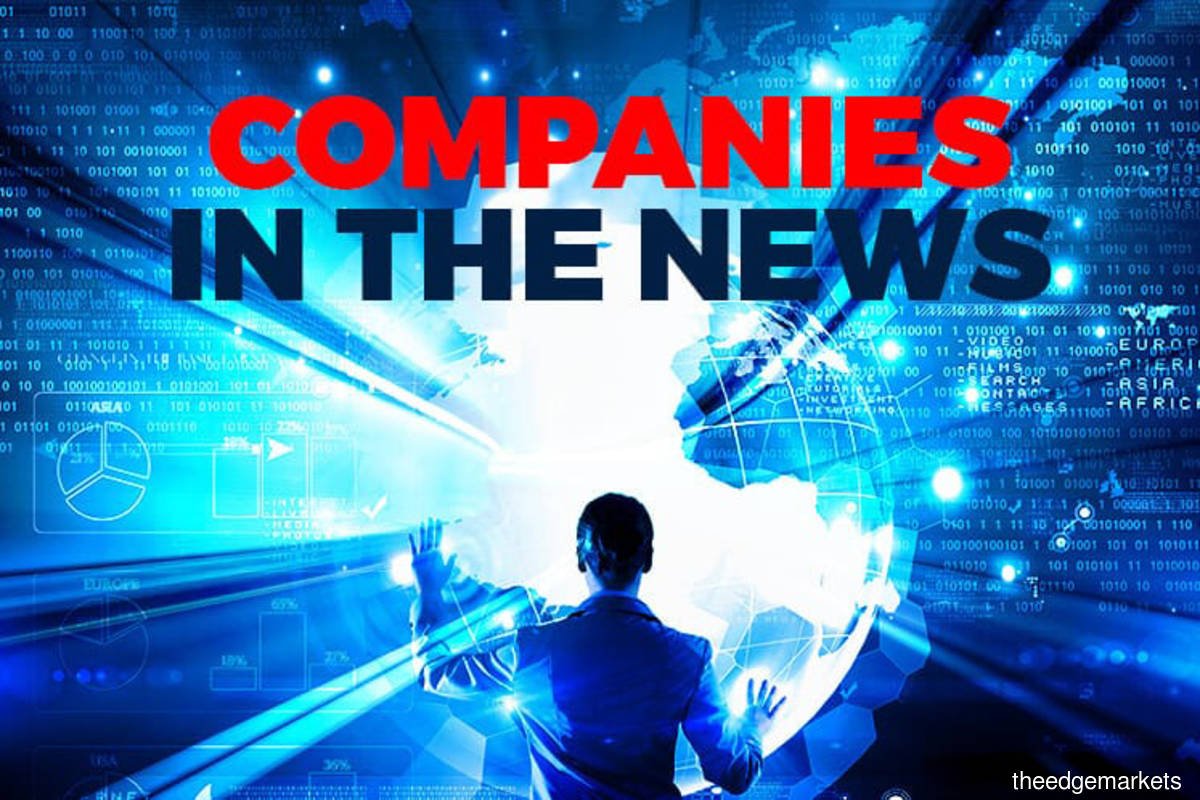 KUALA LUMPUR (Jan 13): Based on corporate announcements and news flow on Thursday (Jan 13), companies that will be in focus on Friday (Jan 14) may include AirAsia Group Bhd, Jerasia Capital Bhd, Asia Poly Holdings Bhd, Scomi Group Bhd, Pestech International Bhd, Boustead Holdings Bhd, Pegasus Heights Bhd, Heng Huat Resources Group Bhd, and Tomei Consolidated Bhd.
AirAsia Group Bhd has failed in its bid to secure an extension of the relief period from being classified as a Practice Note 17 (PN17) company. The low-cost carrier is thus deemed a PN17 company now. It had applied to Bursa Malaysia Securities to extend the relief period beyond Jan 7.
It triggered the PN17 suspended criteria in July 2020 after its external auditor EY issued an unqualified audit opinion with material uncertainty relating to its ability to continue as a going concern on its accounts for the financial year ended Dec 31, 2019. Thanks to the relief measures introduced by Bursa and the Securities Commission Malaysia, it was not classified as a PN17 listed issuer and was not required to comply with the obligations under PN17 of the Main Market Listing Requirements for a period of 18 months from the date of the first relief announcement. The date of the first relief announcement was July 8, 2020, and the 18-month period ended on Jan 7, 2022.
Jerasia Capital Bhd's (JCB) subsidiaries have defaulted on the repayments of principal and interest on two financing facilities worth RM57.05 million. The two units are Jerasia Fashion Sdn Bhd and Jerasia Apparel Sdn Bhd. JCB said the apparel manufacturer and fashion retailer is the corporate guarantor for the financing facilities granted by HSBC.
Cast acrylic sheet manufacturer Asia Poly Holdings Bhd, via its unit Asia Poly Industrial Sdn Bhd, is buying the entire stake or 1.11 million shares in investment holding company Keng Imports & Exports Sdn Bhd for RM24.02 million. The acquisition will allow the group to expand its production capacity by up to 3,200 metric tonnes per month to meet growing overseas demand, especially from the US and the Middle East.
A unit of loss-making Scomi Group Bhd has executed a memorandum of agreement with XAIR Pulsecor Sdn Bhd to collaborate on matters related to the supply of power generation solutions and hybrid power generation systems. XAIR is primarily engaged in the business of providing and manufacturing power generators.
Pestech International Bhd has teamed up with Singapore-based Green Li-Ion Pte Ltd to explore the possibility of collaborating in lithium-ion battery recycling activities and businesses in Malaysia and Cambodia. The integrated electrical power technology company said it has entered into a memorandum of understanding with Green Li-Ion on the proposed collaboration. Green Li-Ion has developed a patented multi-cathode processor called GLMC-1, which recycles spent lithium-ion batteries directly into 99.9% pure cathodes, speeding up the current recycling process at a lower cost.
Boustead Holdings Bhd is teaming up with US firm Accubits Technologies FZ LLE to develop capabilities for real estate asset tokenisation and sustainable green energy tokenisation. Accubits is an enterprise solutions development company specialising in artificial intelligence and blockchain technologies based in Virginia, with offices in India and the UAE.
Loss-making Pegasus Heights Bhd said the heads of agreement it signed with glove maker WRP Asia Pacific Sdn Bhd has been terminated as the negotiation period had lapsed. It announced the heads of agreement in March last year to explore a potential joint venture (JV) to undertake the manufacturing and distribution of gloves and other related products. It had intended to inject RM100 million for a 49% stake in the proposed JV.
Heng Huat Resources Group Bhd has proposed a bonus issue of up to 588.19 million shares on the basis of three bonus shares for two shares held.
Jeweller Tomei Consolidated Bhd has obtained the approval of Bursa Malaysia Securities to proceed with the proposed ACE Market listing of its precious metals unit, YX Precious Metals Bhd (YXPM). Tomei in August 2021 proposed the listing of four wholly-owned subsidiaries — namely Yi Xing Goldsmith Sdn Bhd, Gemas Precious Metals Industries Sdn Bhd, Emas Assayer Sdn Bhd and GPM Refinery Sdn Bhd — via the special-purpose vehicle, YXPM, which was incorporated on Jan 11 that year for the exercise. The four companies are involved in the precious metals business, in particular the wholesale, design and manufacturing, assaying services and refining services.