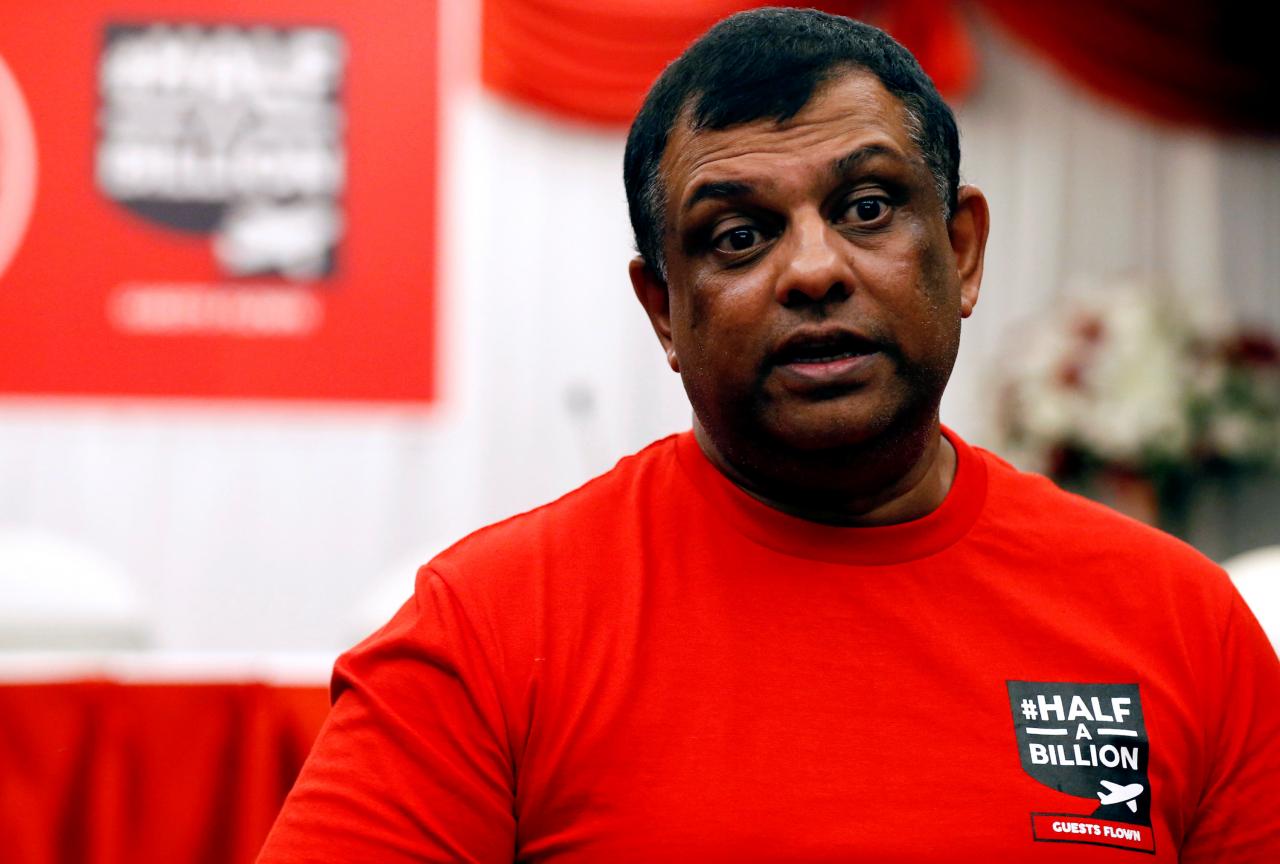 KUALA LUMPUR (Sept 8): AirAsia Group Bhd's transformation into a digital travel and lifestyle group has been completed, its chief executive officer Tan Sri Tony Fernandes said today.
"Our transformation is over and AirAsia is now an investment holding company with a portfolio of synergistic travel and lifestyle businesses that leverage data and technology to deliver the best value at the lowest cost, supported by strong data and one of Asia's leading brands that remains committed to serving the underserved," Fernandes said in a statement in conjunction with the release of its financial results for the second quarter ended June 30, 2021 (2QFY21).
"Innovation has always been in our DNA and we will continue to develop and expand our products and services to meet consumer demand in all of our key markets," he added.
Fernandes said AirAsia continues to evaluate funding, potential monetisation and other corporate exercises to ensure sufficient liquidity for the group.
He noted that by the end of 3QFY21, the group will have completed two batches of lease restructuring and expects to complete the full exercise by the end of 2021.
Meanwhile, in August, BigPay secured up to US$100 million in financing led by SK Group.
AirAsia also proposed a renounceable rights issue of up to RM1 billion which it expects to be finalised by the end of this year.
"Positive discussions for raising additional new capital for airlines, Asia Digital Engineering and our digital businesses are ongoing. Through all of our strategic fundraising exercises, we expect to have sufficient liquidity for the second half of the year and throughout 2022," said Fernandes.
AirAsia President (Airlines) Bo Lingam said in the same statement that the group posted a healthy load factor of 68% in 2QFY21, up nine percentage points from a year earlier,  on active capacity management to match demand.
"This is led by AirAsia Philippines with 78% load factor during the quarter. AirAsia Malaysia, AirAsia Indonesia and AirAsia Thailand experienced subdued momentum quarter-on-quarter (q-o-q) due to rising Covid-19 cases in their respective domestic markets. Nonetheless, passenger numbers improved year-on-year (y-o-y) with AirAsia Malaysia reporting a 64% increase y-o-y while AirAsia Indonesia, AirAsia Philippines and AirAsia Thailand each increased by more than 100% y-o-y," he said.
Lingam noted AirAsia continued to see positive outcomes from its stringent cost containment measures.
"Our 2QFY21 fixed costs reduced 15% despite coming off a low base. On a q-o-q basis, fixed costs were flat after a consistent q-o-q downtrend since the first Covid wave in late 1QFY20.
"Airline staff costs were down 48% y-o-y and another 19% q-o-q due to headcount rationalisation and attrition. We reported zero fuel hedging losses, which will remain nil in the upcoming quarters as it has been fully restructured," he added.
Lingam said AirAsia Thailand resumed 11 domestic routes in early September following the relaxation of travel restrictions by the authorities, operating under strict SOPs and with enhanced hygiene measures in place.
Meanwhile, AirAsia Indonesia has remained in hibernation mode since July 2021, adhering to strict containment efforts enforced by the government due to the rising number of infection cases as well as significantly subdued demand for travel.
"AirAsia Indonesia was recovering well prior to the hibernation, achieving as high as 70% of pre-Covid domestic capacity levels in May 2021," said Lingam.
On a positive note, he said AirAsia Malaysia welcomes the government's announcement of the Langkawi travel bubble opening in mid-September.
"We expect all our airline entities to see a gradual pick up in domestic operations in the fourth quarter, following the easing of travel restrictions in line with the increase in vaccination rates in all of our key markets," he said.  
Noting that many countries are already allowing vaccinated travellers in, Lingam said:  "With the accelerated vaccine rollouts across Asean, we expect to see more vaccinated travel lanes and vaccine bubbles forming which will boost a V shaped resumption of air travel in the near future."
He stressed that AirAsia has unwavering confidence that its robust short haul business model, lean operations, contactless procedures, combined with pent-up demand, vaccines and travel bubble formations, will ensure a quick recovery upon the relaxation of travel restrictions in the near future.
"People are craving to travel again and we expect to see a strong resurgence in the visiting friends and relatives (VFR) as well as the leisure and spontaneous travel markets first," he said.