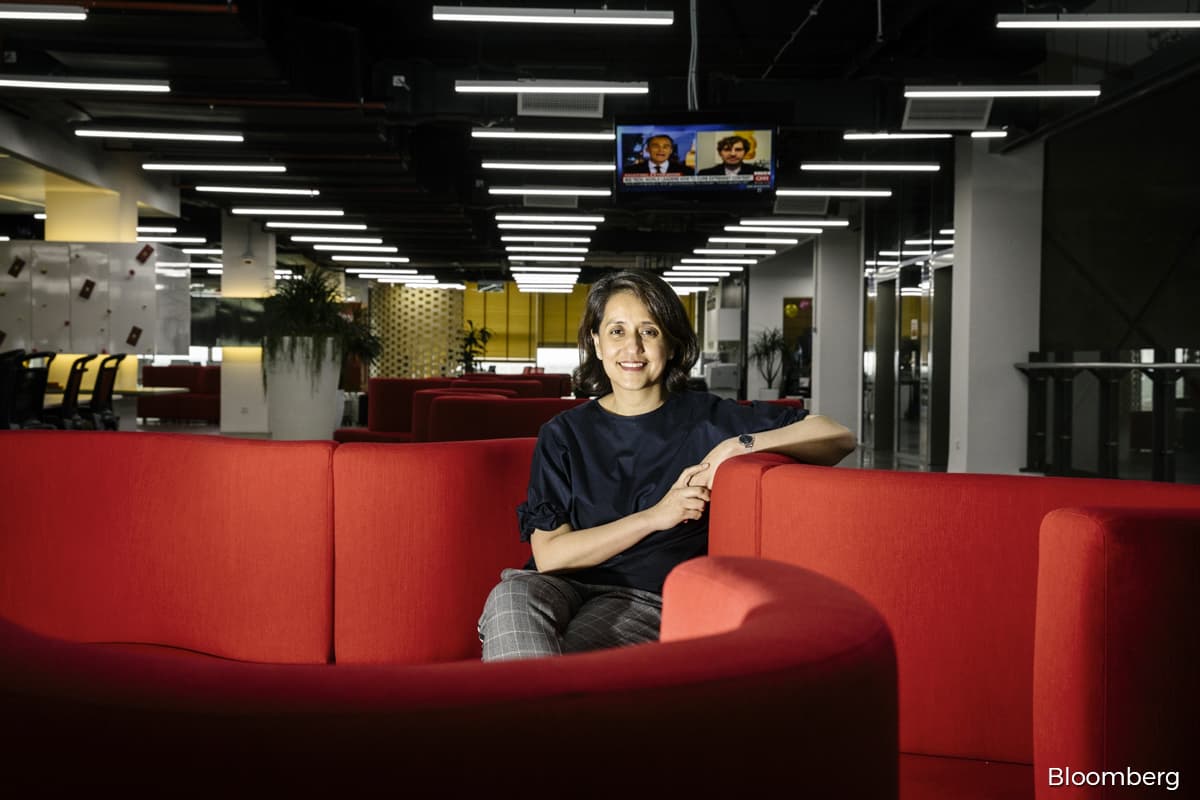 KUALA LUMPUR (Nov 9): AirAsia Digital president Aireen Omar is among Malaysia Digital Economy Corporation's (MDEC) four new board appointments as part of efforts to reinvent the nation's digital economy.
In a statement today, MDEC said that besides Aireen, the others are Dr Dhesi Baha, Farouk Peter Lee and Jaleeludeen Abu Baker.
Aireen at AirAsia Digital, the digital venture arm of AirAsia Group Bhd, is responsible for its digital strategy, promoting innovation throughout the group and encouraging collaboration across AirAsia's businesses and markets.
She oversees large, digital strategic group-wide initiatives to help transform AirAsia Group into a cloud- and data-driven as well as platform company.
Meanwhile, Dr Dhesi Baha holds a Master of Public Health and Doctor of Public Health.
One of his key contributions to Malaysia was i-Kelahiran, a software that organises birth data, immunisation coverage and tracks high-risk pregnancies in real time.
The technology was implemented in government hospitals and clinics around Malaysia.
On another note, Lee is currently the Asia market general manager for AXA Group Operations, responsible for managing the delivery of information technology (IT) shared services (infrastructure and application) for AXA businesses across Asia.
He is also the chairman of AXA Group Operations Hong Kong, and an executive board member of AXA Group Operations Malaysia and AXA Group Operations Philippines.
He has more than 25 years of experience leading and driving operational and IT-enabled change in the insurance and banking industry across Asia, specifically in Malaysia, Singapore, Thailand, Indonesia, South Korea and China (including Hong Kong).
He holds a Bachelor of Science (Hons) in Electrical Engineering from Brown University, the US.
On the other hand, Jaleeludeen is currently the director of legal and administration at AHB International Bhd and previously an executive director of Antah Holdings Bhd.
He was part of the team entrusted to undertake Antah Group's turnaround and corporate restructuring.
The task also involved addressing and rectifying various corporate governance issues faced. He also undertook a comprehensive legal and corporate review of its investment portfolios and led dispute resolutions.
Commenting on the appointments, MDEC chairman Datuk Wira Dr Rais Hussin Mohamed Ariff said assembling the team to serve on its board will strengthen the depth and breadth of its expertise to benefit rural and urban needs, while accelerating its positioning as the "Heart of Digital Asean".
"The globally-recognised track record of these accomplished leaders provides MDEC and all of our stakeholders with deep sector expertise, high-performance leadership and effective governance.
"The new board members will also empower our efforts to harness opportunities in the next (new) normal, benefitting MSMEs (micro, small and medium enterprises), gig workers, MNCs (multinational corporations) and the public sector alike," he said.
He said the four new members will complement the seven current board members, working alongside MDEC chief executive officer (CEO) Surina Shukri and an experienced management team, to spearhead the agency's goal to reinvent its approach towards growth of digitally-skilled Malaysians, digitally-powered businesses and digital investments to achieve the Shared Prosperity 2030 agenda.