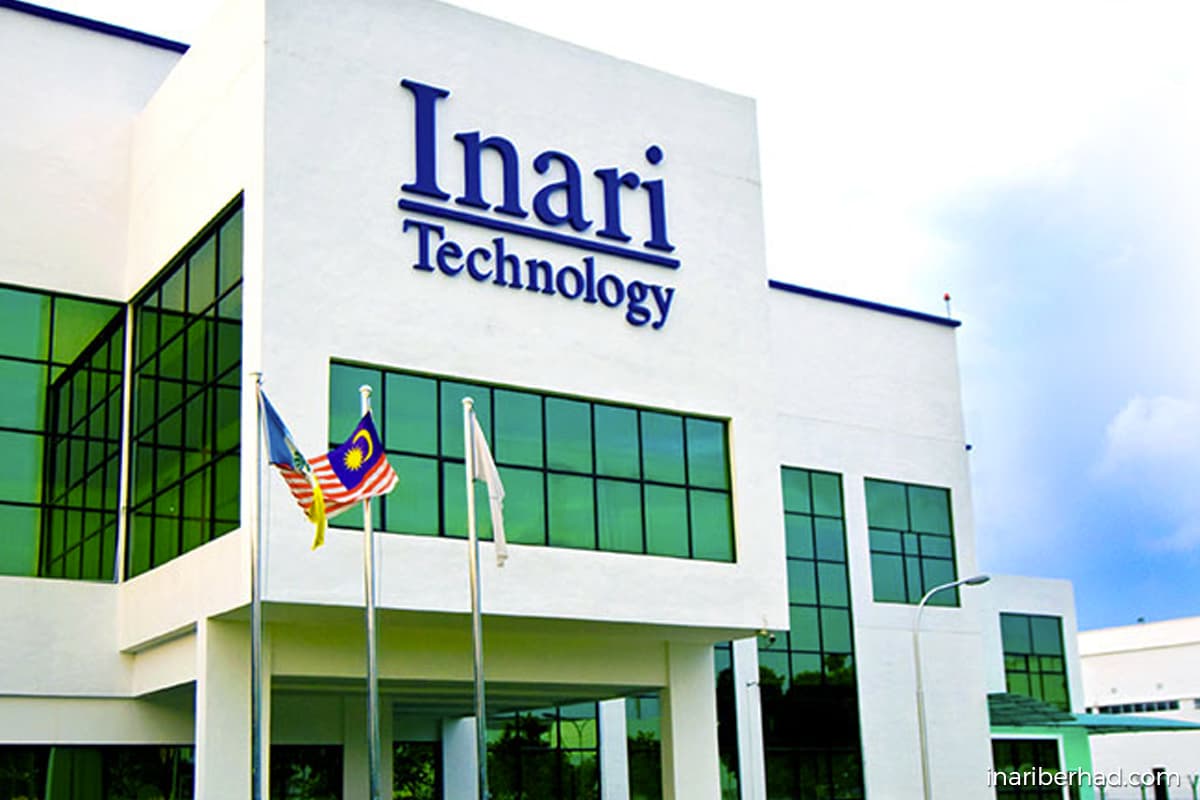 KUALA LUMPUR (Nov 25): Analysts have upgraded Inari Amertron Bhd to "buy" as they expect the firm's earnings growth momentum to continue on strong fifth-generation (5G) smartphone demand.
RHB Investment Bank research analyst Lee Meng Horng said in a note today Inari Amertron's core earnings of RM77.2 million for the first quarter ended Sept 30, 2020 (1QFY21) exceeded his expectations with stronger-than-expected volume loadings and margins.
"The strong results set the mark for a better year in FY21 — this should persist in subsequent quarters to meet growth and content of 5G smartphones," said Lee, who favours Inari Amertron as a proxy for the growing 5G segment.
Post results, Lee increased his FY21 to FY23 earnings forecasts for Inari Amertron by 11% to 15.4% after factoring in stronger volume loadings and margins for the radio frequency (RF) business.
Lee, who upgraded Inari Amertron to "buy" from "neutral", also revised up his target price (TP) to RM2.87 (from RM2.35).
CGS-CIMB Research analyst Mohd Shanaz Noor Azam also said that Inari Amertron's 1QFY21 results beat expectations, making up 32% of his FY21 forecast due to higher-than-expected RF output utilisation.
"We expect its earnings growth momentum to continue on the back of new system-in-package (SiP) line capacity expansion and robust demand for new 5G smartphones," he said in a note today.
He also raised his FY21 to FY23 earnings per share (EPS) forecasts by 4% to 20% for Inari Amertron to reflect higher sales volumes.
"We expect Inari Amertron's earnings to recover in FY21, driven by higher demand for its RF chips on the back of a new 5G smartphone launch by a North America-based smartphone player,
"In addition, we expect a stronger sales recovery for Amertron Philippines in FY21 on the back of new customer wins; the plant is scheduled to begin mass production for a new customer in 2HFY21 (the second half ending June 30, 2021)," he said.
He upgraded Inari Amertron to "add", revising up his TP to RM3 (from RM2.35).
Meanwhile, MIDF Research analyst Foo Chuan Loong revised higher his FY21 to FY23 earnings estimates for Inari Amertron, to between RM297.7 million and RM391.5 million, after the group's results beat his expectations.
"We input higher revenue contributions, primarily from the RF segment, given the positive traction on 5G. In addition, we also expect the opto division to perform better due to the group's effort to diversify its customer base," he said in a note today.
Post his earnings adjustment, he derived a new TP of RM2.96 (previously RM2.05) for Inari Amertron.
"Moving forward, as the impact of Covid-19 dissipates, we view that the group's volume loadings would improve greatly. This would primarily come from the RF segment as Inari Amertron is a close proxy for 5G,
"Operationally, we also expect its profit margin to improve continuously arising from various measures to control costs and capex (capital expenditure). All factors considered, we upgrade our call recommendation to 'buy' from 'neutral' previously," said Foo.
At 10.11am today, Inari Amertron had risen seven sen or 2.83% to RM2.54, valuing the company at RM8.35 billion.