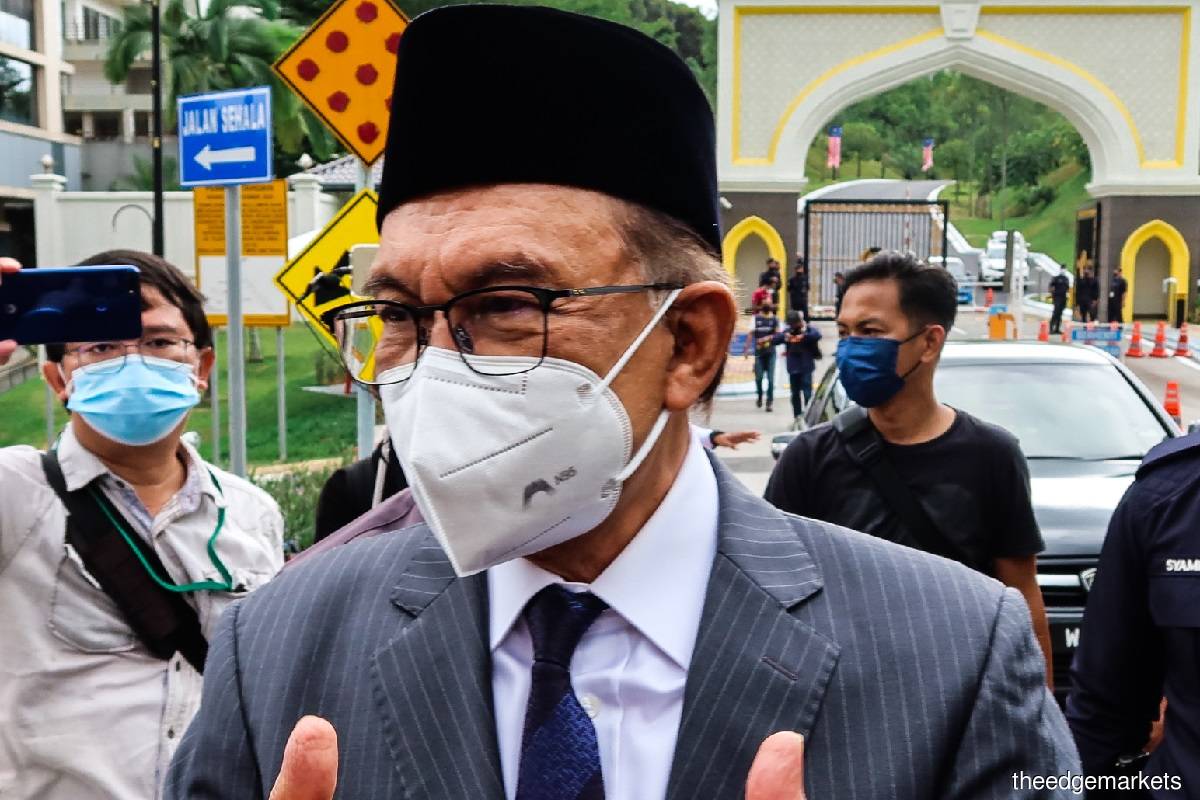 KUALA LUMPUR (Oct 6): Opposition leader Datuk Seri Anwar Ibrahim has questioned the delays on the proposed parliamentary reforms underlined in the political bipartisan memorandum of understanding (MoU) inked in September between the government and opposition.
"While there has been development [following the MoU], it has been very slow, to the point where there is no success whatsoever even on parliamentary reforms," said the PKR president and Port Dickson member of parliament (MP) in the Dewan Rakyat.
"Promises were made more than one month [ago], there is no single commitment on implementation other than to talk about political stability.
"Several other steps [taken] also go against the spirit of democracy and transparency, and the spirit of collaboration as mentioned by the prime minister.
"We support in the initial stages (efforts to calm the political scene) but we are not satisfied due to slow progress and delays that were done on purpose," he said to Minister in the Prime Minister's Department (Economy) Datuk Seri Mustapa Mohamad when the latter was responding to questions in the Dewan Rakyat.
In the MoU inked in September between the ruling coalition and the Pakatan Harapan (PH) opposition, PH agreed to support or refrain from being involved in (berkecuali) the voting of bills that could represent a vote of confidence on the government after the process of drafting the bill is negotiated and agreed in principle. These included the Budget 2022 bill and related supply bills.
The government, in exchange, has agreed not to propose the dissolution of parliament before July 31, 2022.
Measures to be undertaken in the current parliament session include efforts towards exempting interest payments under the loan moratorium in the fourth quarter of this year (October to December 2021), covering recipients who are within the bottom 50% income group.
Following up on the MoU, the Ministry of Finance on Sept 14 instructed banks to work on the exemption from interest payments for recipients of the bank loan moratorium immediately.
Other measures to be executed "immediately" under the MoU are for equal allowances and allocations to be provided to government and opposition MPs, and restructuring of parliament's Special Select Committees to include more balanced representation of government and opposition MPs.
Mustapa (PN-Jeli), in response to Anwar, said: "The prime minister and the MPs understand the current situation. If that is the reality, steps must be taken to ensure the aspirations from Sept 13 can be achieved," Mustapa said, referring to the date of the signing of the bipartisan MoU.
"We must realise we just [came to an agreement recently], and we have to give some time," Mustapa told the Dewan Rakyat.
For more Parliament stories, click here.
Read also:
Anwar Ibrahim's Pandora Papers debate proposal rejected in parliament