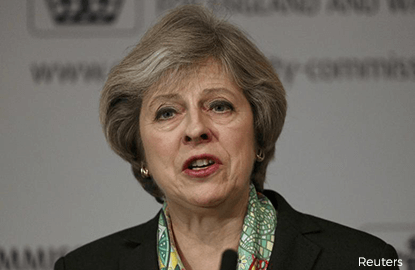 LONDON (Jan 25): British Prime Minister Theresa May said on Wednesday any trade deal agreed with the United States would put British interests and values first.
Speaking in parliament, May said her meeting with newly inaugurated US President Donald Trump later this week was a sign of the strength of the special relationship between the two countries.
"We will be looking for a UK-US trade deal that improves trade between our two countries that will bring prosperity and growth to this country ... and I can assure ... that in doing that we will put UK interests and UK values first," she said.
She also said she was "not afraid to speak frankly to a president of the United States" when asked whether she was concerned by Trump's comments about women.