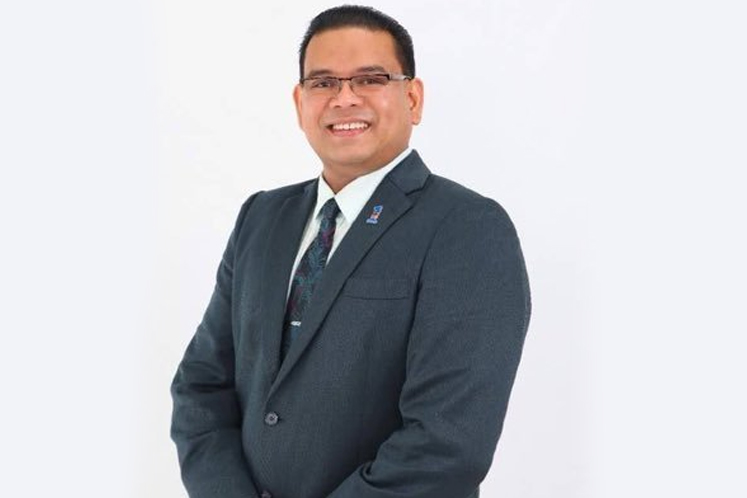 KUALA LUMPUR (May 13): Former Umno Supreme Council member Datuk Lokman Noor Adam (pictured) today failed to set aside the leave obtained by the prosecution to cite him for contempt of court for threatening a witness in former prime minister Datuk Seri Najib Razak's 1MDB trial. 
The Court of Appeal dismissed Lokman's appeal against the High Court's decision to allow the leave application.
"It is our view that there was no appealable error on the part of the High Court judge in allowing the ex-parte application which warrants this court's intervention," the appeals court ruled.
"We are of the view that, although not in detail, sufficient notice to show cause was given with explanation," the court said, referring to former attorney-general Tan Sri Tommy Thomas' application and supporting affidavit to cite Lokman for showing disrespect to the court.
The three-member bench was chaired by Justice Datuk Yaacob Md Sam and also included Justices Datuk Zabidin Mohd Diah and Datuk Ahmad Nasfy Yasin.
Lokman's lawyer Tan Sri Shafee Abdullah told the judges that he would appeal the ruling on behalf of his client. 
He asked the bench to provide its written judgment for this purpose. 
Deputy public prosecutor Mohd Dusuki Mokhtar represented the Attorney-General's Chambers. 
In his application at the High Court to seek leave to cite Lokman for contempt, Thomas said the politician had on Sept 25 last year uttered words in a video interview, constituting an express or implied threat against prosecution witness Datuk Amhari Efendi Nazaruddin, for having given evidence in Najib's 1MDB trial at the High Court.
Thomas said on the same day, Lokman had lodged a police report against Amhari in respect of the evidence given by him at the trial.
The object or purpose of Lokman's act, the then attorney-general said, was to harass and intimidate Amhari, other witnesses and any potential witnesses who may come forward to give evidence against Najib in the 1MDB trial.
In dismissing Lokman's application to set aside contempt proceedings against him, High Court judge Collin Lawrence Sequerah had ruled on Jan 14 that Thomas' affidavit explaining why the politician should be cited for showing disrespect to the court was not ambiguous.