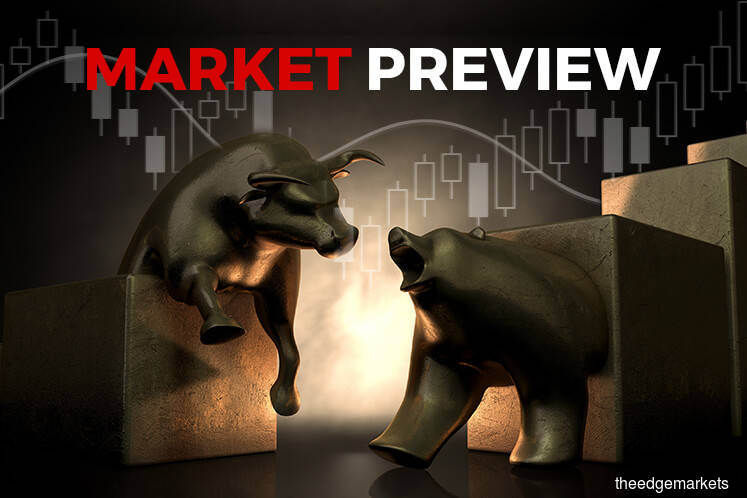 SYDNEY (Feb 7): Asian stocks were set for a mixed session Friday to cap off what's been the best week in more than a year thanks to receding fears about the coronavirus.
Japanese futures and Australian stocks were little changed in early trading, while contracts on the S&P 500 were flat after that index climbed to a fresh record high. Treasury yields held recent gains, ahead of the key monthly U.S. payroll report.
Strong corporate results have combined with confidence that the viral epidemic has been limited outside central China, even as the short-term economic damage keeps mounting. The yuan continued to trade on the strong side of 7 per dollar.
Global shares are on course for their best week since June, prompting some strategists to cast doubt on the rally.
"If the virus is controlled in the next several weeks, what we're going to see is people looking through the first quarter slowdown in growth," Jay Pelosky, CIO and co-founder of Tpw Investment Management LLC, told Bloomberg TV. "We will be off on a continuation of a global upswing. Earnings have bottomed and markets can go higher, particularly outside the U.S."
Here are some key events coming up:
* German industrial production is due on Friday.
* The U.S. employment report for January is set for Friday release.
And these are the main moves in markets:
Stocks
* Futures on the Nikkei 225 were little changed in Singapore as of 8:06 a.m. Tokyo time.
* Futures on the S&P 500 were flat after rising 0.3% on Thursday.
* Hang Seng futures earlier slid 0.3%.
* Australia's S&P/ASX 200 Index was little changed.
Currencies
* The yen was little changed at 110.01 per dollar.
* The offshore yuan held at 6.9759 per dollar.
* The euro was little changed at $1.0980.
Bonds
* The yield on 10-year Treasuries fell one basis point to 1.64% Thursday.
* Australian 10-year yields were little changed at 1.08%.
Commodities
* West Texas Intermediate crude rose 0.7% to $51.29 a barrel.
* Gold was flat at $1,565.81 an ounce.