This article first appeared in The Edge Malaysia Weekly, on November 22, 2021 - November 28, 2021.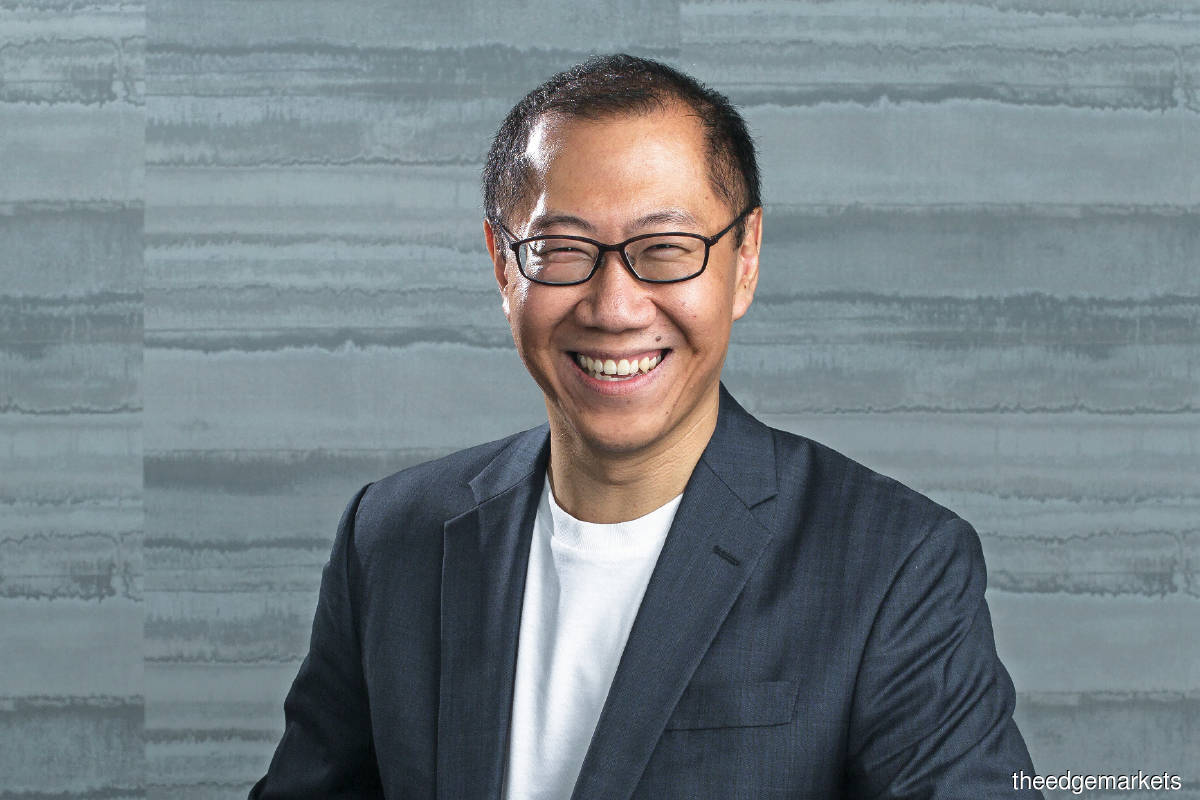 ASIA-Pacific (APAC) "decarbonised",  or reduced energy-related carbon emissions, at a slower rate of 0.9% last year despite Covid-19 lockdowns, compared with 2.9% in 2019 — a worrying development that points to an urgent need for the region to accelerate its efforts, says consulting firm PwC.
Also of concern is that the region seems to be decarbonising at a "significantly" slower rate than the global average, the firm notes in its recent report, "Code Red: APAC's time to go green".
The global average rate of decarbonisation was 2.5% last year, a slight improvement from 2.4% in 2019.
"On a global level, [the] emissions level declined in 2020, but what we found was that lockdowns created a situation that saw people switching away from clean energy use towards fossil fuel-driven energy, which is emissions-intensive. For example, workplaces that would have used clean energy closed down, so people were working from home, which were heated and powered by fossil fuel sources like coal, which remains the cheaper option," Andrew Chan, a partner at PwC Malaysia and the Southeast Asia sustainability and climate change leader, tells The Edge.
In its report, PwC highlights that the window for the world to decarbonise and limit the rise in global temperatures to 1.5°C above pre-industrial levels, as per the Paris Agreement, is rapidly closing.
It notes that even if the current commitments made by governments and business at COP26 — the UN's recently concluded global climate change conference in Glasgow, Scotland — are fully delivered, the world will still reach 1.8°C to 2.4°C of warming by 2100.
For APAC to achieve the 1.5°C target, it needs to move fast. But this will not be easy, considering that the region is responsible for 52% of global carbon dioxide-related energy emissions, says Chan. The challenge is to shift away from fossil fuel-derived energy towards low carbon and renewable energy sources, while equitably enabling regional economic growth.
"While territories across [APAC] are at different stages of development and have very different socio-economic conditions, demand for energy will necessarily vary across the region. As long as fossil fuels make up a significant portion of the region's energy mix, decarbonisation will be too slow," he adds.
"Even as we look at the numbers globally, the slight improvement in the rate of global decarbonisation in 2020 is still significantly lower than the annual global rate of decarbonisation required to achieve the 1.5°C goal, which is 12.9%."
What this means is that global decarbonisation must accelerate to five times the current annual rate to stay on track to not exceed 1.5°C of global warming.
Asked for his views on the three most effective things that APAC can do to put itself on the 1.5°C trajectory, Chan says: "First, there is a need to move fast. Asia-Pacific's 0.9% decarbonisation rate is well behind the curve. Businesses should take the opportunity to lead the charge."
He goes on to say that there is an upside for businesses that move early. "This includes a first mover advantage to position themselves more favourably with changing consumer attitudes and spending patterns, attracting and retaining the next generation of talent who are climate conscious, and shaping policy in a way that contributes to the drive for net zero while preserving its interest."
Second, the region's movement should be "comprehensive". "People are a key enabler of change, and cascading commitments and the behaviours aligned to it need to become part of business-as-usual. We see decarbonisation driving an increase in demand for low carbon products and services, making it cost-effective and feasible for models such as the circular economy or green economy to emerge," he says.
Third is the need for businesses — especially big ones with the resources, innovation capacity and reach needed to radically decarbonise — to work together with governments, he points out. This collaboration would result in the sharing and coordination of costs, knowledge and supply chain, which would help in their net zero transformation. Net zero  refers to a state in which there is a balance between the amount of emissions released into and removed from the atmosphere.
"For a just transition to take place, this collaboration should benefit the micro, small and medium enterprises who often don't have the resources to initiate the actions needed to transition," says Chan.
He stresses that there is a need for governments and businesses to measure their progress in the journey towards net zero. "What gets measured, gets done. The net zero transition should be accompanied by relevant metrics, which is reflected in ESG (environmental, social and governance) reporting and climate-related risk disclosures. The quality and availability of ESG data will continue to inform investing and policy decisions."
As it stands, fewer than 25% of governments in APAC have a firm net zero commitment. Malaysia recently expressed an ambition to go net zero as early as 2050 and committed to stop building new coal-fired power plants, among others. It also signed a "no deforestation by 2030" pledge at COP26. These are all steps in the right direction, says Chan of Malaysia's efforts.
"However, what counts is when ambition converts to action. Targets need to be underpinned by policies and legislation that will lay the foundation for the change that needs to happen. What is encouraging to see is that businesses are clearly rising to the challenge. Some of the largest businesses in Asia-Pacific are pursuing more aggressive emissions reductions, often at a faster rate than governments," he adds.