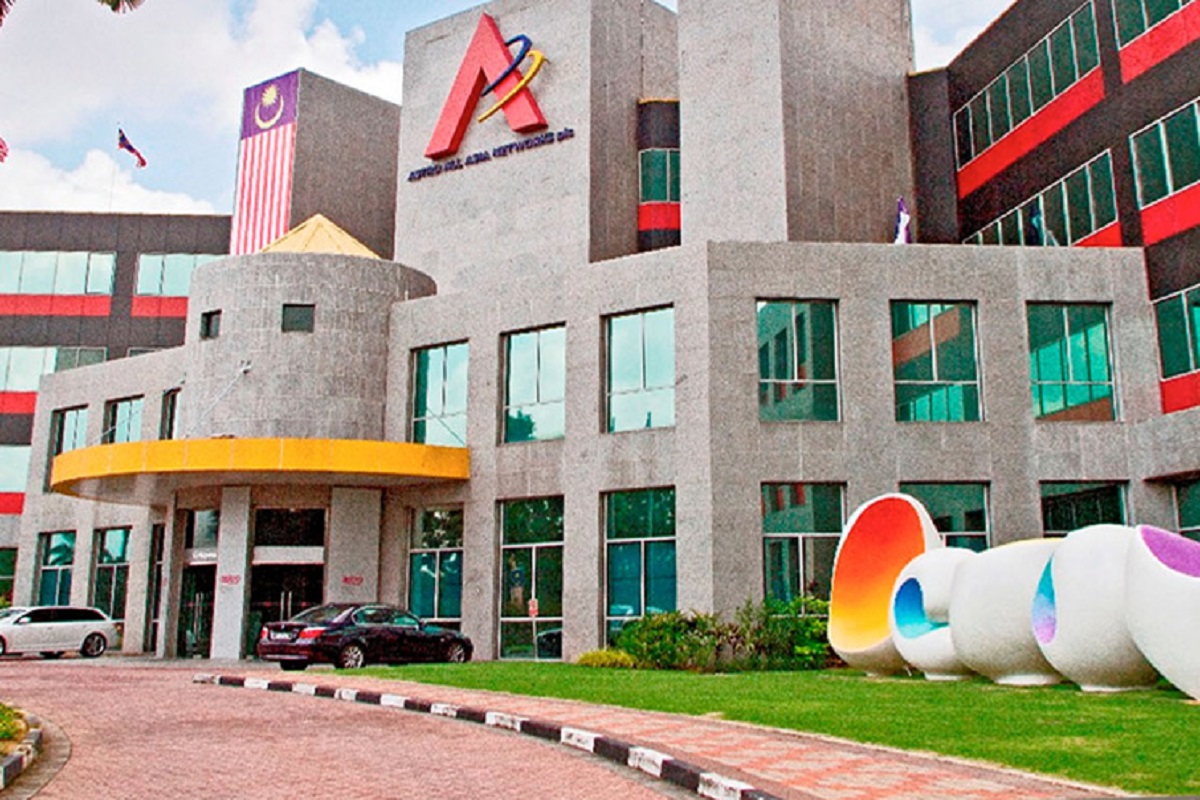 KUALA LUMPUR (April 28): Astro Malaysia Holdings Bhd and Telekom Malaysia Bhd (TM) were in the red in the morning trade today, following news that Disney will be shutting down most of its television channels in Southeast Asia and Hong Kong as part of the company's effort to further grow its streaming services.
At the time of writing, Astro fell three sen or 2.8% to RM1.04, with some 1.12 million shares traded. This valued the group at RM5.58 billion.
Meanwhile, TM was down five sen or 0.86% to RM5.76, with some 429,000 shares traded, giving the group a market capitalisation of RM21.9 billion.
Astro and TM declined to comment further on the latest development, saying they will be issuing announcements soon on this. 
According to a CNA report, The Walt Disney Company said it is "consolidating its Media Networks business primarily in Southeast Asia and Hong Kong", as part of the company's "global effort to pivot towards a direct-to-consumer-first model and further grow" its streaming services.
On this latest development, a media analyst from a local research house thinks it is positive for Astro as he said it can potentially save on the group's content costs following Disney's TV shutdown.
"The current broadcasting arrangement is a pay-TV provider pays for channels and content upfront from the owners.
"Astro could use the savings from content costs to invest in its own content to build up the library for its own upcoming streaming service," said the analyst, who covers Astro.
"If Disney migrates all the shows in the scrapped channels to Disney+, it adds more proposition to subscribe to Disney+. If Astro will partner with Disney+ and they have a revenue-sharing clause agreement, it can create a win-win-win situation for Astro, Disney and subscribers.
"Also I wouldn't worry about advertising expenditure falling with fewer channels. The lion's share of ad slots bought was in Astro's in-house channels (Ria, Prima, AEC, etc). The most popular international content among advertisers is the Premier League weekly matches, which are aired on Astro's in-house SuperSport channels," added the analyst.
Meanwhile, another media analyst who is covering the stock pointed out that the latest development will not impact Astro much as the viewership on Astro for some of the Disney content is low.
"Not many people realize that some of Disney's content on Astro is not highly rated or viewed compared to say local content... in fact, Astro's Malay cartoons are more highly rated and viewed than Disney's. It boils down [to] the demographic of the viewers and their preferences," he said.
"Additionally, some english content is highly pirated. So at the end of the day, if the content is pirated, what value does it have to Astro?" he added.
The media analyst said it is unclear how much content cost Astro will save as yet but added that Astro had indicated to the analyst that any cost savings would be reinvested into local cartoons and content.
According to CGS-CIMB Research's report on April 22, Astro is looking to aggregate five or six subscription-based video-on-demand (SVOD) services by end-FY1/22F, and another five or six in FY1/23F.
The report noted that this was revealed by Astro Malaysia's group chief executive officer Henry Tan Poh Hock in an interview with regional trade journal ContentAsia.
"Although Mr Tan was tight-lipped on which third-party SVOD services will join Astro in the latter's effort to become a super SVOD aggregator, ContentAsia mentioned The Walt Disney Co's Disney+ or Disney+ Hotstar, Netflix Inc's streaming juggernaut, and perhaps Discovery Inc's Discovery+ as the likely contenders," the report added.
Meanwhile, a local media analyst covering TM believes the latest development at Disney will not have an impact on TM's current revenue "since Disney's streaming service is not available here yet".
"However, the better content by Unifi TV could have driven faster Unifi TV subscription rates and improved future revenue prospects," he told The Edge.
Read also:
Disney to shut down most of its TV channels in Southeast Asia, eyes growth in streaming services