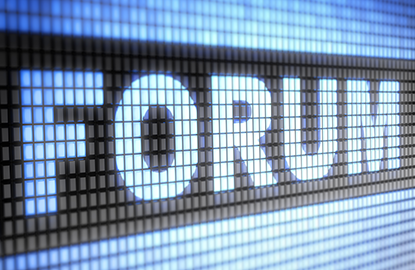 This article first appeared in The Edge Malaysia Weekly, on October 26 - November 1, 2015.
THE huge number of migrants being held in Malaysia's detention camps is a festering problem that mostly remains out of the news, barring a rare exposé or message from human rights advocates.
Last week, it surfaced again when Serdang Member of Parliament Dr Ong Kian Ming drew attention to a parliamentary reply to his question about the number of detainees in these centres nationwide — a weighty 71,362 as at Sept 30.
The number in itself is a point of concern as it indicates a cluster of socioeconomic and political issues that are driving people from their hearth and home to foreign lands, and that are impacting receiving countries in significant ways.
Ong's media statement opens another world through a web link to an Al Jazeera documentary on asylum seekers and refugees in the country. Entitled "Malaysia's unwanted", the report, which came out in November last year on the station's 101 East programme, exposes the precarious status of this group of people and poses a number of disturbing questions about the way they are being handled (go to http://www.aljazeera.com/programmes/101east/2014/11/malaysia-unwanted-20...).
When dealing with a highly vulnerable group like asylum seekers and refugees, it is the humanitarian dimension of their situation that ought to guide our response in order that we do not compound the misery of their displacement and, also, so that we can enhance our capacity to help others who are in need.
Adopting a rule-bound approach to undocumented persons can lead to the unwarranted criminalisation of families that are merely seeking self-preservation, fleeing persecution or are in search of a better life.
Without adequate checks and balances, it may even descend into grossly dehumanising treatment, such as chaining detainees together like so much livestock, as the undercover video reveals.
No matter what the arguments may be on the side of national interest and security, should we not pause to consider whether we have lost our sense of perspective when we would not submit our pets to the treatment that these unfortunate people face daily?
Nevertheless, there is little to be gained from apportioning blame for the list of horrors documented in the Al Jazeera programme. More can be achieved by keeping the focus on taking holistic approaches to the intensifying phenomenon of global migration.
One clear point of engagement is the practice of keeping mothers in detention and their children together, which Deputy Home Minister Datuk Dr Wan Junaidi Tuanku Jaafar defended in the Al Jazeera documentary as in the best interests of the children.
Ong notes that the parliamentary reply to his question reveals that there were 1,918 children in detention as at Sept 30, and calls for the home minister to ensure that the welfare and safety of these children are given the highest priority in accordance with the provisions of the Convention of the Rights of the Child, of which Malaysia is a signatory.
In a value-based approach to the situation, the Home Ministry would focus on a fast-track system for resolving cases involving children detained along with a parent, through resettlement, giving the children's welfare top priority.
The documentary notes that since Malaysia has not signed the UN Convention on Refugees, those who come to the country must register with the United Nations High Commissioner for Refugees and join long waiting lists to move to another country.
Often it can take a decade, it says. They live in fear of the authorities which may haul them off to detention centres notorious for abuse, the investigation had found.
Forbidden from working or sending their children to school, it is a fragile existence for many as they struggle to survive in society's shadows, Al Jazeera states.
The flood of migration cannot be tackled unless the nations involved can transcend their territorial thinking and cooperate to bring stability, security and economic opportunity to their people, so that desperate families do not throw everything they have got into an unknown venture in a foreign and often hostile land.
But what can move the authorities to raise the level of their public service to a stage where detainees do not complain that they receive no food for days, are beaten, have to drink from the toilet tank and must buy what they need from the camp store or go without?
One reason why such a distressing story needed to be exposed anew by journalists with a conscience is that the public has allowed previous reports of desperate conditions in immigration detention camps to be forgotten.
To make change happen, the people must make it be known, including to their elected representatives, that they will not tolerate such inhumanity against anyone.
A good place to start is to insist that the child's right to education, as stated in the Convention on the Rights of the Child, is respected.
After all, what gain can be got from depriving the children of migrants of a basic education, on top of their precarious existence in a foreign land?
---
R B Bhattacharjee is associate editor at The Edge Malaysia