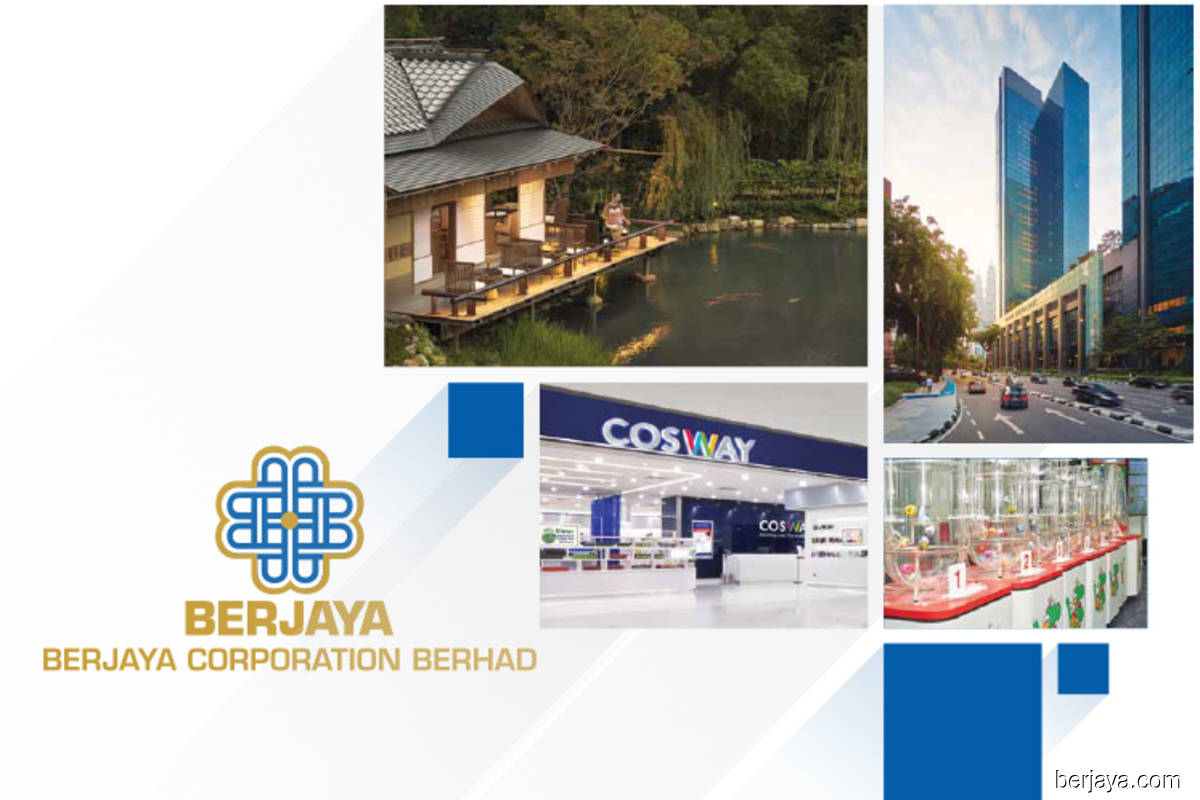 KUALA LUMPUR (March 17): Berjaya Corp Bhd (BCorp) attracted strong buying interest today following the appointment of former Permodalan Nasional Bhd chief executive officer (CEO) Abdul Jalil Abdul Rasheed as the diversified conglomerate's new CEO.
BCorp was the day's 10th most actively traded counter on the local bourse, with a trading volume of 186.4 million shares, far exceeding its 200-day average trading volume of 9.83 million shares.
In terms of share price performance, BCorp rose as much as five sen or 27.78% before giving up some of the gains to finish three sen or 16.67% higher at 21 sen, valuing the group at RM1.1 billion.
The last time the counter was trading at this level was in August 2020.
BCorp yesterday announced that Jalil, 38, will be taking over from Datuk Seri Robin Tan Yeong Ching, 46, who has been made BCorp's executive deputy chairman.
This is the first time in BCorp's history that its CEO office is occupied by someone who is not a member of the Tan family.
BCorp announced that Jalil will be working with its executive chairman Tan Sri Vincent Tan and Robin Tan as an executive committee, which together with contributions of the board members, will be involved in all strategic decision-making and planning of the future business direction of the group.
Jalil's mandate, the group said, would be to re-look at its corporate structure, optimise financial and human resources, improve synergies and efficiency, and enhance corporate governance and transparency.
He is also entrusted to streamline the various group businesses to create and enhance shareholder value, as well as to transform BCorp into a high-performing organisation.
BCorp has several listed subsidiaries in its fold, namely Berjaya Sports Toto Bhd (BToto), Berjaya Land Bhd, Berjaya Food Bhd, Berjaya Assets Bhd and 7-Eleven Malaysia Holdings Bhd.
It also owns several non-listed businesses, such as  telecommunications company U Mobile.
BCorp posted a net loss of RM49.71 million for the second quarter ended Dec 31, 2020 compared with a net loss of RM58.95 million in the preceding quarter, and RM134.42 million a year ago.
Revenue was flat at RM1.94 billion compared with the preceding quarter, and was lower than the RM2.08 billion reported a year earlier.
Read also:
Jalil Rasheed emerges as 'first non-family member' CEO of Berjaya Corp