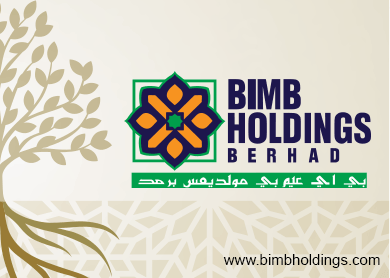 KUALA LUMPUR: BIMB Holdings Bhd (BIMB) revealed yesterday its 60.31%-owned insurance arm Syarikat Takaful Malaysia Bhd (Takaful) has subscribed to bonds issued by debt-ridden strategic investment fund 1Malaysia Development Bhd (1MDB), but stressed that its wholly-owned banking division, Bank Islam Malaysia Bhd, has "zero exposure" to the state-owned firm.
"I can confirm that Bank Islam has no exposure at all to 1MDB, but I understand that on the group level, Takaful has some exposure in the bonds issued in 2009," BIMB group chief executive officer Datuk Seri Zukri Samat told reporters after the company's annual general meeting.
Takaful group managing director Datuk Seri Mohamed Hassan Md Kamil said Takaful subscribed to Islamic bonds worth up to RM85 million issued by the Terengganu Investment Authority (TIA), 1MDB's previous incarnation, back in 2009.
"The bonds were acquired in 2009 from TIA and the amount was RM85 million. That [subscription] represents 2% to 3% of our total asset base [of RM7.1 billion as at 2014]. It is a very small exposure. It does not pose any significant risk to our balance sheet," Mohamed Hassan assured investors.
Mohamed Hassan said the bonds carry a coupon rate of 5.25% and will mature in 2039. The bonds are also fully guaranteed by the government of Malaysia. TIA was set up in 2008 as a sovereign wealth fund to manage and invest Terengganu's oil royalties to ensure the state's long-term financial sustainability. In July 2009, it was expanded into a federal entity, renamed 1MDB to invest in the energy, real estate and hospitality sectors, and became a wholly-owned unit of the Ministry of Finance.
Mohamed Hassan said Takaful had decided then to buy the bonds because the 30-year tenure allowed it to match its long-term assets with its liabilities. "As you know, insurance liabilities are long term. So we are required to match our assets and liabilities. At that time, the (1MDB) sukuk was the only issue with such a long tenure because an average sukuk does not last more than 20 years," Mohamed Hassan said.
While Zukri stressed that BIMB's (fundamental: 2.7; valuation: 1.8) current exposure to 1MDB is limited, he would not discuss if the syariah-compliant financial services provider will be involved with the troubled strategic investment firm in the future, for example by investing in the latter's Tun Razak Exchange (TRX) development.
"I am constrained by the law. It does not allow me to discuss other companies or persons. As I told you, rest assured that Bank Islam has zero exposure," he said when asked about BIMB's interest in TRX.
Separately, Zukri said Bank Islam is looking to grow its fee-based income as it expects financing growth to be slower in 2015 in line with the anticipation of less robust gross domestic product  growth. "Therefore, in terms of financing growth, we are expecting 15%, much lower than the 23% achieved in 2014."
In particular, Bank Islam will focus on expanding its debit card and foreign exchange businesses, besides working closely with Takaful to offer its customers a fund-based product, and improve on its liability management to cut costs. "If you cannot increase revenue, then you have to decrease the cost. We are looking at how to intensify our efforts on building more current account savings accounts," he said.
Bank Islam is planning to open eight new branches, bringing the total number of branches to 150, by the end of this year. Zukri said the division has been allocated an average of RM1 million per new branch as capital expenditure.
Zukri also dismissed market talk that Bank Islam is in merger discussions with Malaysia Building Society Bhd (MBSB) (fundamental: 1.2; valuation: 3) or other financial institutions. "We have never been approached by MBSB nor do we want to approach MBSB. We are open to mergers, but we have to look at the partners. If there is a suitable partner whom we think can add value, certainly our shareholders and board members are open to the idea." 
Zukri expects Takaful (fundamental: 0.95; valuation: 1.5) to "continue to do well" in financial year 2015 as its first quarter results, which are due to be announced this month, have been "very encouraging".
This article first appeared in The Edge Financial Daily, on May 15, 2015.