This article first appeared in Digital Edge, The Edge Malaysia Weekly, on December 7, 2020 - December 13, 2020.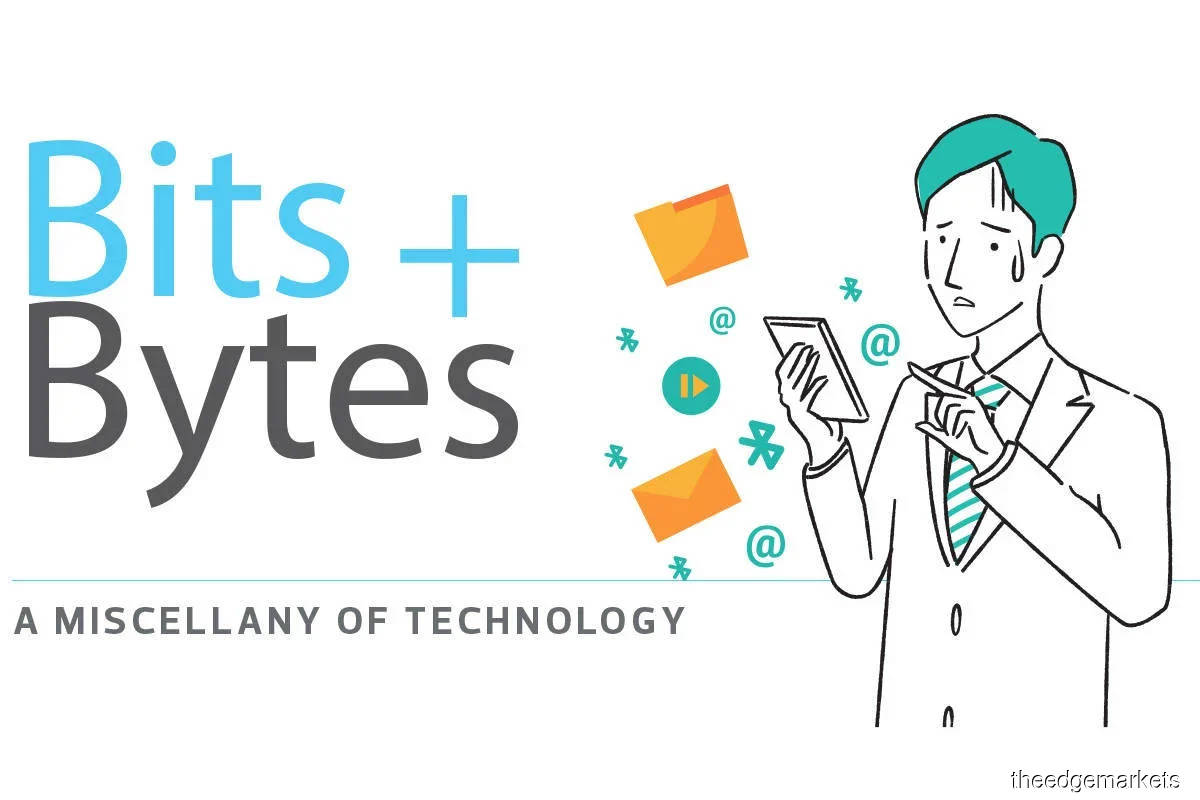 NEWS
Pulsifi raises US$1.8 mil in angel funding
Asian artificial intelligence (AI) company Pulsifi, winner of the HR Tech PitchFest in October, successfully raised US$1.8 million (RM7.3 million) in angel funding to boost its expansion into new markets in Europe and accelerate its product enhancement. This investment brings the company's total funding to US$4 million.
With this latest round of funding, Pulsifi is committed to strengthening its product development across the talent lifecycle, from hiring to high-potential employee management to personalised learning and development.
Among those who joined existing investors in this round were Aaron Chen, founder of KVC group of companies; Kairous Capital, and Rajesh Lingappa, co-founder and former chief technology officer of RedMart.
Pulsifi blends people science with predictive AI to elevate strategic human resources. Its People Data platform predicts outcomes of people at work with over 90% accuracy, helping enterprises significantly improve quality and efficiency in talent acquisition and talent management. The platform also unifies multiple hard skills and soft traits data on each candidate or employee, accurately predicting each person's work style, role fit, culture fit and other outcomes.
MYNIC introduces '.biz.my' web domain to empower Malaysian MSMEs
The Malaysian national-level domain name provider MYNIC, known for providing the ".my" website domain name, has introduced a new ".biz.my" domain category specifically to empower Malaysian micro, small and medium enterprises (MSMEs).
This initiative is part of Program Realisasi Impian Ekonomi Digital (PRIME), a programme announced on Nov 27 by the Ministry of Communications and Multimedia (KKMM) to drive digital adoption among MSMEs and increase the competitiveness of small businesses in Malaysia.
In conjunction with the launch of PRIME, MYNIC will be offering 20,000 free ".biz.my" domain subscriptions worth RM1.6 million to eligible MSMEs. With the domain name, local businesses will gain a more competitive advantage through an improved search engine optimisation (SEO), allowing these websites to be placed higher in search engines such as Google or Bing.
Communications and Multimedia Minister Datuk Saifuddin Abdullah believes this initiative will encourage businesses to create an online presence and set up their own e-commerce platform to grow their business.
Registrations can be done via MYNIC's official website or through its accredited setters starting from Dec 1. For further information and eligibility requirements, visit mynic.my/prime.
RM50 mil data fund open for application
Regional consumer data and analytics firm Dattel Asia Group recently launched UPLIFT Malaysia – an initiative to empower 10,000 businesses with actionable insights on consumer behaviour through a RM50 million data fund.
Dattel Asia CEO Ashran Ghazi conceptualised the initiative after meeting with entrepreneurs and business owners who had struggled to adapt to the abrupt shift in consumer behaviour in the past year.
The primary goal of the initiative is to ensure that Malaysian businesses have access to accurate consumer data that are usually only available to much larger companies.
To this end, Dattel Asia has partnered with the likes of BAC Education Group, Transcosmos Malaysia and ZBRA Business Research and Analytics to deliver on the mandates of UPLIFT Malaysia.
Applications for the UPLIFT data fund are open to individuals or companies, particularly those involved in consumer-facing business. Access to the consumer data, as well as a training package, is limited to the first 10,000 eligible applicants. Visit upliftmy.dattel.asia for more information.
PEOPLE MOVES
Adlan Tajudin is edotco's new CEO
Regional integrated telecommunications infrastructure services company edotco Group Sdn Bhd has appointed Adlan Tajudin as its CEO. Under the new leadership, the group will solidify its regional commitment to provide future- proof networks through next-generation connectivity solutions.
Adlan brings more than 17 years of experience in the telecommunications field with his previous position as chief financial officer and director of PT XL Axiata in Indonesia. He also held other roles in the Axiata Group, including chief corporate officer at Celcom Axiata Bhd. In his early years, Adlan worked with Arthur Andersen & Co in assurance and business advisory for nine years.
edotco manages a regional portfolio, providing end-to-end solutions in telecommunications infrastructure while working alongside local governments, authorities and industry players to meet the digital ambitions unique to each country.
Aiza Azreen Ahmad appointed CEO of Pertama Digital
Government technology company Pertama Digital Bhd has appointed Aiza Azreen Ahmad as its CEO effective Nov 25. She has held various leadership positions in Malaysia and Australia, including in digital services, fintech, banking, software development and investment management. 
Aiza was most recently group strategy officer at SME Bank. Prior to that, she was director of strategic development at e-wallet firm Boost. During her time there, she was responsible for business development and client management in the verticals of education, smart cities, ministry or government agency, small and medium enterprises as well as government-linked companies. Moving forward, Aiza intends to take Pertama Digital into a more prominent role in the digitisation of the country.
Danny Koik is Disney+'s new executive director of partnerships and business development
The Walt Disney Company Southeast Asia has appointed Danny Koik as executive director of partnerships and business development of its subscription-based streaming platform Disney+. In this new role, he will be responsible for developing and leading the company's distribution and business development strategy across Southeast Asia. 
Koik will focus on making Disney+ available across multiple platforms and devices, creating easy access for its subscribers. He will also be in charge of forging strategic partnerships with industry leaders in telecommunications, PayTV operations, mobile original equipment manufacturing, financial technology and other digital platforms to drive the company's growth in the region. 
Prior to this, Koik was regional director of partnerships at e-hailing company Grab. He also wore a second hat as its head of business development in Myanmar, its newest market at the time.
OBITUARY
Zappos founder Tony Hsieh dies at 46
Recently retired CEO of online shoe and clothing retailer Zappos, Tony Hsieh, has died suddenly at the age of only 46 owing to injuries sustained in a house fire. At 24, Harvard graduate Hsieh sold LinkExchange, a business he co-founded, to Microsoft for US$265 million. 
He then joined Zappos — known as ShoeSite.com at the time — and led the dramatic growth of that now-famous company. Within a decade, Zappos had more than US$1 billion in gross merchandise sales and was acquired by Amazon. Hsieh was well known as someone who had revolutionised the online shoe industry, gaining notoriety for his company's unique corporate culture.
In his best-selling book published in 2013, Delivering Happiness: A Path to Profits, Passion and Purpose, Hsieh said he believed corporate culture could help promote employee happiness. He also believed that strong company cultures and happy employees drive business results, helping enterprises to outperform their peers in the long run. 
DIGITIONARY
Data scraping
Also known as web scraping, the technique is used to extract large amounts of data from websites. The data is then saved to a local file in your computer or to a database in spreadsheet format. It is one of the most efficient ways to get data from the web or channel data to another website.
Popular uses of data scraping:
Research for web content or business intelligence
Pricing for travel booking sites or price comparison sites
Finding sales leads and conducting market research by trawling public data sources 
Sending product data from an e-commerce site to another online vendor
FOR YOUR QUARANTINE VIEWING PLEASURE
Netflix's Social Distance captures eight different slices of life under quarantine and dealing with the pandemic. From an ex-alcoholic hairdresser taking Instagram photos with his houseplant to teenage gamers who speak in a language that nobody else can understand over various manifestations of social media to a single mother who works as a caregiver and watches her child over webcam and a family having a Zoom funeral, it shows how virtual is the new normal and how the more things change, the more they stay the same.
TECH BOOKS
Innovation Lab Excellence: Digital Transformation from Within 
by Richard Turrin
Book description (via Amazon): Innovation Lab Excellence dives past the slick surface of espresso machines, youthful techies and creatively designed co-working spaces to examine, in detail, the conditions and practices necessary for a lab and innovation to initiate and thrive. This book goes behind the scenes of working innovation labs to distil a rigorous set of best practices. Apply these to unleash the innovation that will give your enterprise a digital competitive advantage. 
WHILE YOU WERE WORKING (FROM HOME)
Poly unveiled a new line of smart USB and Bluetooth speakerphones in Malaysia. These Poly devices use proprietary microphone technology to track the talker, not the noise.
According to its press release, the Poly Sync 20, Poly Sync 40 and Poly Sync 60 speakerphones are designed to enable today's need to work from anywhere — whether it is a remote work location at home or a conference room in the office. Its intelligent microphones can easily detect voices throughout the room to enable crisp audio quality for both work and entertainment.
Poly Sync 20 is certified for Microsoft Teams. The Microsoft Teams version of the Poly Sync 20 incorporates a dedicated Teams button so that the Teams app can be launched with a tap. Poly also has one of the largest product portfolios for the Zoom platform and Poly Sync 20 is among the first to receive Zoom's Personal USB Speakerphone certification.
The Poly Sync 40 speakerphone features even bigger sound than the Poly Sync 20, with microphones that allow for a greater pickup range as well as convenient smartphone charging capabilities.
The Poly Sync 60, the largest speakerphone in the Poly Sync Family, incorporates all of the spectacular features in the Poly Sync 20 and Poly Sync 40, but is designed for larger meeting spaces and conference rooms. 
Poly Sync 20 will be available in Malaysia from this month on Poly Lazada store and is  available for pre-order at RM868. Poly Sync 40 and Sync 60 will be available in Malaysia next year.
For more information on the new Sync series, visit www.poly.com/sync. 
WORDS OF THE YEAR FOR 2020 
(according to Dictionary.com)
asymptomatic
contact tracing
flatten the curve
fomites
frontliner
furlough
herd immunity
hydroxychloroquine
infodemic
lockdown
long-hauler
essential/nonessential
PPE
pod
quarantine
shelter in place
social distancing
superspreader
twindemic
viral load
WEBINARS
It is becoming more important for businesses to be socially and environmentally responsible, as consumers and regulators globally are demanding that companies be more ethical. One way they can do this is by undergoing a social compliance audit. It is an assessment of the company's production plants, factories and other facilities to verify whether it complies with social and ethical values, labour laws, as well as environment, health and safety regulations.
Control Union Academy Malaysia, which provides such certifications, is holding free webinars to help companies understand what the audit is and how it can impact businesses. The first session is on Dec 8 (2pm) in English and the second is on Jan 12, 2021 (2pm) in Chinese. Find out more and register at