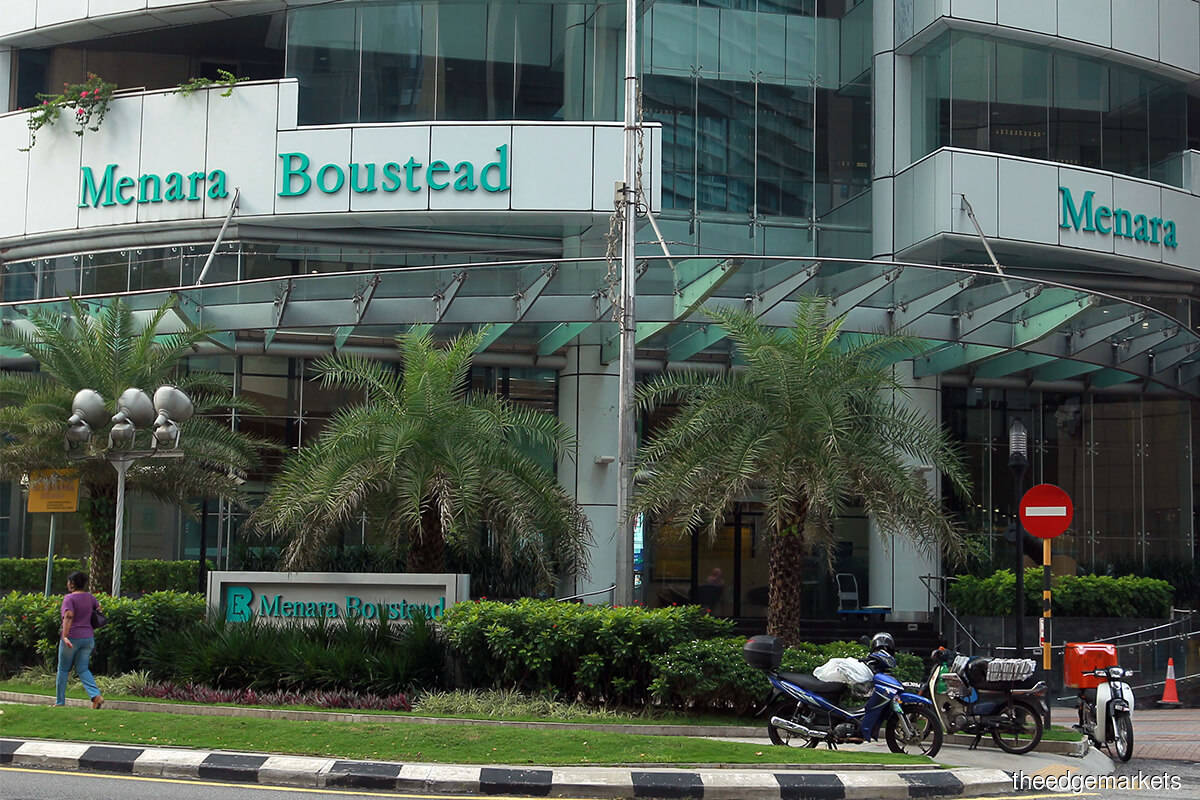 KUALA LUMPUR (Oct 4) : Boustead Holdings Bhd's troubled subsidiary Boustead Naval Shipyard Sdn Bhd (BNS) had late on Friday (Oct 1) been granted an extension to its restraining order by the High Court here until Dec 2 this year and for permission to hold a creditors' meeting for the scheme of arrangement.
The order was granted by Judicial Commissioner Liza Chan Sow Keng after hearing the proceedings which began at 4.30pm on Friday. BNS was represented by Lee Shih and Nathalie Ker from Lim Chee Wee Partnership.
Last month, it was reported that Chan would hear the application on Oct 1 for a full extension of BNS' restraining order of its creditors.
On June 2, Chan had granted BNS a three-month restraining order and leave to proceed with a scheme of arrangement with its creditors.
The court also granted an order for BNS creditors to meet, and, if thought fit, approve the scheme of arrangement. It also granted a restraining order on proceedings against BNS or its assets for three months.
BNS faced financial difficulties following a winding-up petition filed by MTU Services (Malaysia) Sdn Bhd in July last year over an alleged debt of RM56.04 million.
On March 29, the winding-up petition was struck out.
BNS had in October last year obtained an ad interim restraining order to restrain its scheme creditors from initiating legal proceedings against the company.
The ad interim restraining order will not restrain or stay the continuation of the legal proceedings brought by MTU Services and Ingat Kawan (M) Sdn Bhd.
Since then, it is understood that other creditors have intervened in the ongoing court proceedings over the scheme of arrangement.
They include Contraves Sdn Bhd, Axima Concept SA, Contraves Advanced Devices Sdn Bhd, Contraves Electrodynamics Sdn Bhd and Tyco Fire, Security & Services Malaysia Sdn Bhd, as well as iXblue SAS, iXblue Sdn Bhd and Protank Mission Systems Sdn Bhd.
Others are Bank Pembangunan Malaysia Bhd, AmBank Islamic Bhd, AmBank (M) Bhd, Affin Hwang Investment Bank Bhd, Bank Muamalat Malaysia Bhd, Affin Bank Bhd, Bank Kerjasama Rakyat Malaysia Bhd, Malayan Banking Bhd and Kuwait Finance House (Malaysia) Bhd.
In a bourse filing later on Monday, Boustead said BNS's application for an extension of time for leave to convene the creditors' meeting and an extension of the restraining order is part of BNS' overall restructuring and rehabilitation plan by way of a proposed scheme of arrangement with its creditors. BNS has appointed Ernst & Young PLT as its financial advisors to assist in the proposed scheme of arrangement. "The restraining order is not envisaged to have any material financial and operational impact to Boustead," it added.
Read also:
https://www.theedgemarkets.com/article/boustead-units-application-full-e...