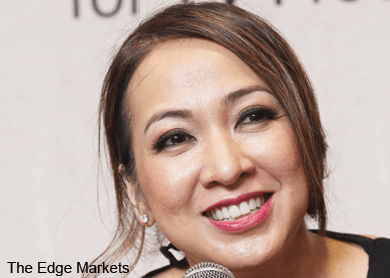 KUALA LUMPUR: Astro Malaysia Holdings Bhd, which is controlled by tycoon T Ananda Krishnan, said the Malaysian broadcasting rights for the sought-after English Barclays Premier League (BPL) does not pose a drag on its earnings.
Its chief executive officer (CEO) Datuk Rohana Rozhan told The Edge Financial Daily one reason was that the Premier League is aware of the value of the rights in the respective markets, which differs from country to country.
"They know how much the intellectual property is worth in every market and I think they understand whether it's at a point of saturation or growth. I'd be surprised if they think that countries like Malaysia are still a growth market because fundamentally you can only sell it to that number of people," she said in an interview.
On its part, Rohana said Astro is disciplined in maintaining its content cost at between 32% and 35% of its television revenue, which has been growing by double digits every year.
BPL is seen as one of the crown jewels of Astro's programmes, with the country's largest pay TV provider being the sole broadcaster of the event for the Malaysian market since 1997.
Rohana admitted the importance of the football league, with half of Astro's 4.2 million subscribers signing up for its sports package. Astro's current rights for the BPL are for three seasons starting from season 2013/2014 to 2015/2016.
"Of course we want to bring it (more seasons of BPL) to our customers because half of them are sports package customers, but we also know they are fairly price-sensitive.
"As such, we are very disciplined in evaluating [the cost]. There's always a walk-away price from BPL," she said.
In November 2012 — a month after it was relisted — Astro announced that it had won the tender for broadcast rights to the BPL in Malaysia for three seasons starting from season 2013/2014.
Sources told The Edge then that the price tag for those three seasons of BPL was around RM1 billion, about 25% higher than in the previous contract.
The market at the time was concerned about how this would drag Astro's earnings, which had been affected by the high cost of upgrading its customers' set-top boxes to those  that support high definition video.
It was said that Telekom Malaysia Bhd (TM) had also thrown its name into the hat as a suitor for BPL rights in order to generate interest in its HyppTV Internet protocol television service. However, a year later, TM bought the rights to carry Astro's two SuperSport HD channels instead, which airs six out of the 10 BPL matches every week.
Rohana declined to reveal the actual cost, citing confidentiality clause. "I would have to shoot you if I told you," she joked.
An industry source said Astro's content cost is bifurcated almost equally among three segments — local, international and sports — and thus, BPL alone will not account for a huge part of the content cost.
The industry source noted that however, the sports component outweighs the rest only when a major sporting event is held. Take this year's FIFA World Cup and Glasgow Commonwealth Games, for example.
Astro TV segment's revenue for its financial year ended Jan 31, 2014 (FY14) stood at RM4.53 billion. Assuming that its content cost then was at 32% of the television revenue, the average cost of BPL for a year would have made up just 23% of FY14's content costs.
Astro's net profit ended July 31, 2014 for 1HFY15 was RM265.99 million, up 25% from last year's RM212.97 million, as almost 90% of its subscribers had obtained the B.yond HD decoders.
Revenue, meanwhile, jumped 12.49% year-on-year to RM2.603 billion.
The group's dividend per share in 1HFY15 was 12.5% higher at 4.5 sen per share.
Analysts projected a dividend payout of 10 sen a share for FY15. At last Friday's close of RM3.35, Astro would give a yield of 2.99%. Its market capitalisation stood at RM17.43 billion.
This article first appeared in The Edge Financial Daily, on December 8, 2014.