This article first appeared in Capital, The Edge Malaysia Weekly, on November 15, 2021 - November 21, 2021.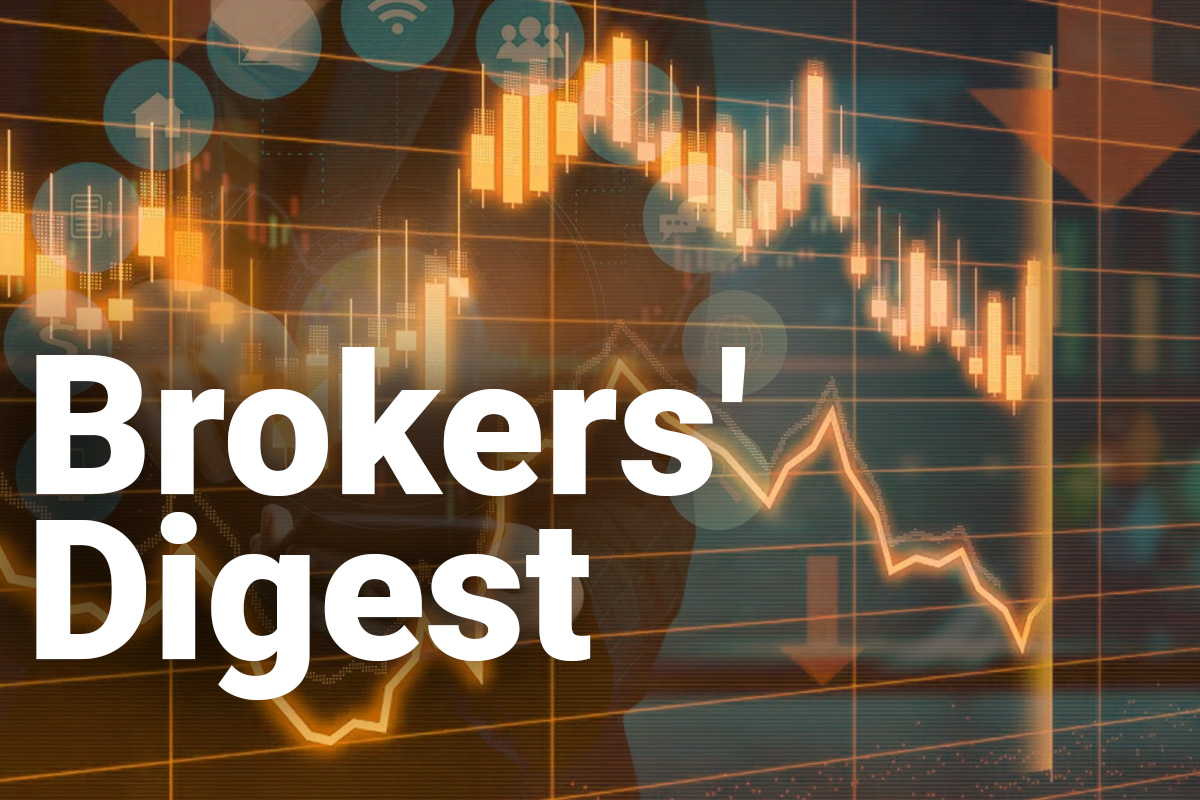 Telekom Malaysia Berhad
Target price: RM7.40 BUY
Maybank IB Research (Nov 8): Budget 2022 has proposed for chargeable income beyond the first RM100 million for FY22 to be subject to a 33% income tax rate. The earnings impact to companies is not clear-cut as taxes are levied on individual operating entities. Overall, we view fixed-line players as being less impacted relative to mobile players, given that earnings are more distributed across multiple operating entities. TM has over 20 entities across four operating segments. We estimate a potential FY22 impact of about 6%.
The latest published regulatory statistics show a total of 3.68 million fixed broadband connections as at June 2021, representing a penetration of 45%, an all-time high and rising. We estimate the standalone fibre broadband penetration at about 34%.
Meanwhile, premises passed for fibre totalled 6.05 million, implying a "conversion rate" of about 45%. Premises passed for fibre have since increased to 6.43 million as at September 2021 as telcos work towards achieving JENDELA's premises-passed target of 7.5 million in 2022 (TM to account for 6.0 million premises) and 9.0 million by 2025. We expect fibre connections to continue to increase in the years to come.
By our estimates, TM commanded about a 75% share of total fibre broadband subscribers as at June 2021. With Time Dotcom Bhd (TDC) possibly impacted by movement restrictions in 3Q21 (high-rise dwellings had stricter protocols), we think TM's market share in fibre broadband should widen. We expect TM to derive about 30% of its FY21 revenue from retail fibre broadband.
Meanwhile, the scheduled launch of 5G services at selected areas of Kuala Lumpur, Putrajaya and Cyberjaya in December 2021 appears on track. 5G coverage would subsequently be expanded to 36% of high-density areas (including major cities in Johor, Selangor, Penang, Sabah and Sarawak) in 2022. This is positive for overall fibre leasing demand, thus benefitting TM.
Our earnings forecasts and RM7.40 target price (DCF-based assuming 7.5% weighted average cost of capital and 2% growth) are unchanged. We view TM's recent share price weakness as being unjustified. Risk-reward has become more compelling in our view, with TM being a beneficiary of both the work-from-home and 5G-deployment themes.
Aemulus Holdings Bhd
Target price: RM1.50 ADD
CGS-CIMB RESEARCH (Nov 9): Aemulus recorded a 5.8% q-o-q revenue growth in 4QFY21, driven by higher demand for 7600 and 7300 testers from Malaysia and China, which helped to offset lower contributions from Taiwan following a drop in CMOS image sensor (CIS) tester shipment volumes.
FY21 revenue jumped 3.2 times to RM61.1 million driven by higher contributions from all testers segments — mobile and tablet, data centre, automotive and CIS. The stronger sales was mainly due to higher contributions from China with the set-up of 40%-associate TMSS Technology Co. Aemulus derived about 39% of its sales from China in FY21 (versus 11% in FY20). Following its successful entry into China and commercialisation of new testers, Aemulus returned to profitability and delivered a record net profit of RM10.4 million in FY21. Stripping out exceptional items, it registered core net profit of RM10.7 million in FY21 against core net loss of RM3.8 million in FY20.
We lower our FY22-23F EPS by 0.1%-4.5% to reflect a gradual margin expansion given higher contributions from China with a relatively lower margin. Reiterate "add" rating with a higher target price of RM1.50 as we roll over our valuation to end-2022F.
Panasonic Manufacturing Malaysia Bhd
Target price: RM30.11 HOLD
HLIB Research (Nov 8): Production resumed in August after the easing of restrictions. However, its operations still face supply and manpower constraints. Its parts manufacturing is running at a 85% utilisation rate based on 24-hour production. Assembly is running on single shift.
PMM's subsidiary Panasonic Malaysia — whose principal activities are the sales and marketing of Panasonic products in Malaysia — is facing product supply constraint. Sales in August/October 2021 were affected by the limited supply of products from local and overseas suppliers. Despite the easing of restrictions, dealers, especially those located in shopping malls, are still facing hurdles with muted footfall. 1QFY22 associate contribution plunged to -RM500,000 vs RM13.3 million in 4QFY21 as sales were confined to only online channels.
Prices of PMM's main raw materials have risen 42%-70% as compared to October 2020. To mitigate the impact, the group has taken several measures: (i) accelerate cost reduction, (ii) trim fixed costs, and (iii) increase in-house production for injection moulding. Additionally, it has also raised its product prices by 5%-10% in line with the market trend.
We expect PMM to face a margin squeeze on the back of elevated raw material prices and higher labour costs.
Maintain HOLD, with lower target price of RM30.11 (from RM33.44) based on unchanged 17 times PE multiple on lowered FY22 earnings.
Fraser & Neave Holdings Bhd
Target price: RM26.10 HOLD
UOB Kayhian (Nov 8): Fraser & Neave Holdings' (F&N) 4QFY21 core net profit of RM63.5 million (18.5% y-o-y, -33.2% q-o-q) brought FY21 earnings to RM398 million (-0.6% y-o-y). This was within our expectations but below consensus', accounting for 99% and 92% of our and consensus' FY21 earnings forecasts respectively.
Malaysia's 4QFY21 sales contracted by 7.5% y-o-y primarily due to tighter pandemic measures. It more than outweighed double-digit export growth to the MENA, Africa and Greater China regions. Its margins took a hit as well, declining 6.4ppts to 2.0% for the quarter owing to higher input costs (for sugar, palm oil and milk). Going forward, we expect margins to be under pressure as commodity prices continue to trend up and F&N realises the full impact of higher commodities cost.
Over the past one to two years, F&N has largely managed to navigate the higher costs through its hedging, favourable rollover period and cost pass-through. We expect it to partially cost pass-through the higher costs as a full pass-through could heavily curtail demand.
We cut our FY22 earnings by 20% to factor in higher input costs and Budget 2022's prosperity tax. A key downside risk is sustained commodities prices at current levels.
Downgrade to HOLD with a lower target price of RM26.10 (from RM27.70).