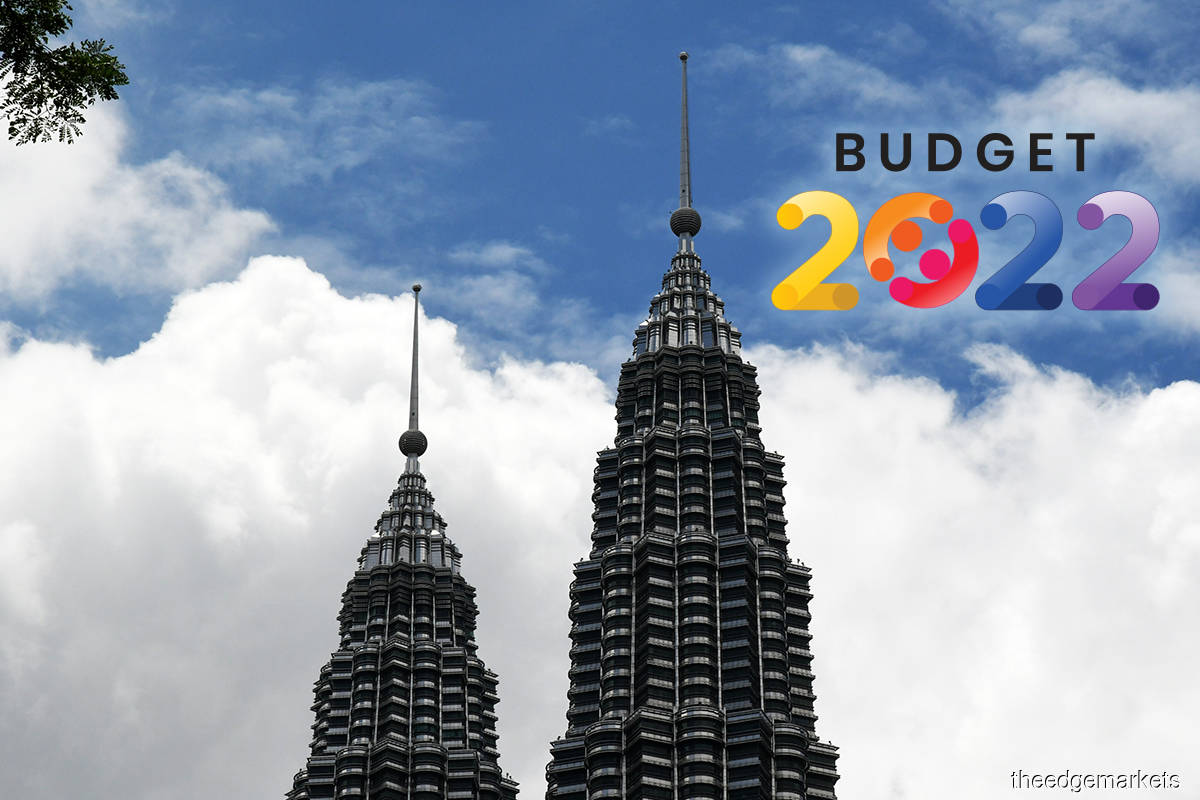 KUALA LUMPUR (Oct 28): After almost two years battling the pandemic, many small businesses are tired, frustrated and at the end of their tether. What do they expect from the present budget?
Here is a selection of wishlists from various businesspeople and the heads of government agencies:
Viviantie Sarjuni, the Sabah Creative Economy and Innovation Centre (Scenic) general manager, is hoping more funds can be directed "not equally but more to the Sabahans through state government agencies…"
She feels that this is a reasonable request as Sabah has a larger population and its government agencies know it best. Scenic was a government initiative set up to push the agenda of technology, innovation and creativity in Sabah, the way the Malaysia Digital Economy Corporation (MDEC) and the Malaysian Global Innovation and Creativity Centre (MaGIC) does at a federal level.
Scenic also focuses on capacity-building programmes and will eventually funnel talents to the industry in Sabah via three pillars — innovation-driven entrepreneurship, creative chamber and technology and innovation.
"We have identified a few challenges that have caused the slow progression of talents in Sabah; the amount of budget received from federal agencies is one of them.
"It is sad that Sabah still tops the chart as being the poorest state in Malaysia, as well as having the highest rate of unemployment in Malaysia. The more budget we have, the more we can do to upskill and reskill the talents here in Sabah to be globally competent through various initiatives.
"A bigger budget could also help in funding more start-ups and talents to go to the next level. We hope that the federal government continue to see us from a different perspective, as Sabah is huge and the governance is definitely unique from other states in Malaysia," she points out.
The head of the innovation ecosystem at Futurise Tengku Azrul Tengku Azhar feels priority should be given to creating a conducive ecosystem to harness the potential of the Fourth Industrial Revolution (4IR) in new and emerging transport solutions and regulatory testbeds, which, he points out, needs specific expertise.
"Ensuring that Malaysians receive quality and accessible healthcare services via the introduction of Online Healthcare Services (OHS) needs effort, so that the healthcare ecosystem remains sustainable and attainable by the rakyat," he adds.
Azrul says Futurise is also currently in the midst of drafting another regulatory instrument for sports activities with relevant authorities and regulators to ensure the safety and security of sports enthusiasts. 
"The result of this initiative will revive the sports and tourism industries and create a new ecosystem that supports products and services concerning the new sports and active living activities," he says.
Azrul points out that Futurise has managed to create high impact outcomes in several sectors — transportation (drone technology and autonomous vehicles), public services (mobile childcare), healthcare (online healthcare services), financial services (digital stamping) and sports technology — within a relatively short space of time since its inception.
"We hope that Budget 2022 will support the future of work, the future economy and technology, with the acute need to look towards regulations that will ensure we support innovations for the future," he says.
MaGIC's acting CEO Amiruddin Abdul Shukor feels the pandemic has not been all bad. "It created a greater appreciation and application of digitalisation, which has been a lifeline to some. SMEs now need to take another look at their business model and adopt digitalisation initiatives moving forward as we move towards the endemic situation."
He was referring to Covid-19 becoming endemic in the community and having to be managed rather than completely eliminated, which throws up a different set of priorities.
"Hence, incentives should be available for businesses that digitised their operations either via automation and/or minimising the reliance on foreign labour but at the same time also incentivising reskilling of local talent for technology play," he says.
Amiruddin adds that the welfare and sustainability of the start-up community should also be included in Budget 2022. "Startups that have the potential to achieve "soonicorn" status (a valuation of at least US$100 mil) should be given preferred vendor status for government procurements, incentivised when they employ local technology talents and attract private funding."
Similarly, he adds, the government should continue to support the social enterprise community and partner with these companies to help scale their impact, via matching grants.
NanoMalaysia Bhd CEO Dr Rezal Khairi Ahmad, on the other hand, wants clear and sufficient investment support for SMEs to be major energy storage technology developers and producers via the NanoMalaysia Energy Storage Technology Initiative (Nesti), focusing on low carbon mobility, as well as stationary and portable applications.
"The aim is to create new business and job opportunities via the development of new ecosystems (value and supply chains), as an economic reform catalyst for Malaysia. It also provides upskilling and reskilling opportunities," he adds.
Rezal points out that mainstreaming creative disruption-centric initiatives such as NanoMalaysia's REVOLUTIoNT aligning to 4IR underpinned by venture model will create new economic opportunities for existing and new businesses, as well as the displaced workforce.
"A venture builder creates a future by design, not by chance, by investing in value and supply chains from raw materials to end user products," he adds.
But it's not only the technology sector that needs support; the creative economy does so to, maybe even more so.
Joe Sidek Productions CEO and founder Joe Sidek points out that as Malaysia slowly begins to recover from its long battle against Covid-19, this often-overlooked economic driving force will require significant financial allocation to facilitate its recovery.
"Although international trade and investments will most probably be the main focus of Budget 2022, the creative economy in Malaysia, which remains largely untapped, should not be overlooked by policymakers while drafting the budget.
"Moreover, the current economic decline resulting from the pandemic presents itself as an opportunity for the Malaysian government to reset the entire economic system, which should include a stronger emphasis on stimulating the creative economy," he adds.