This article first appeared in Digital Edge, The Edge Malaysia Weekly, on November 16, 2020 - November 22, 2020.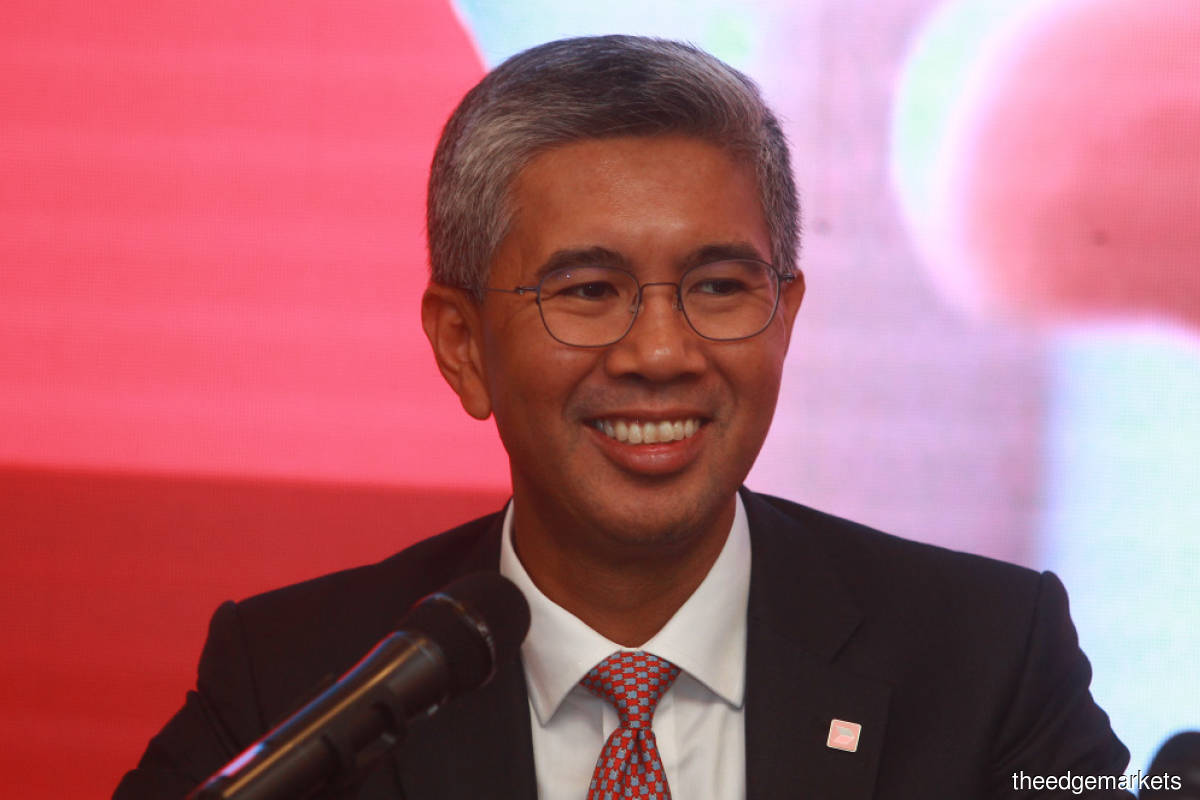 If there is one thing to take from the recent Budget 2021 announcement, it is that the messaging did not quite line up with the follow-through.
Throughout the year, businesses had been told to embrace digital transformation to stay relevant in this time of Covid-19. This is great advice but it was dulled by a lack of commitment from the government in Budget 2021.
To be sure, it did announce digital and digital-adjacent schemes in Budget 2021, for which small businesses would benefit either directly or indirectly. "For what it's worth, this will have some benefit in terms of small business, e-commerce sales, in what has been a generally difficult year for SMEs," one industry observer says.
"But I was hoping for stronger commitment to the enterprise digital transformation agenda, and that the government would put out these signals in the strongest-possible terms."
A case in point is arguably the single biggest tranche of funds committed to enterprise digital transformation efforts in Budget 2021. The Industrial Digitalisation Transformation Scheme was announced by Finance Minister Tengku Datuk Seri Zafrul Aziz on Nov 6. The government, through state-owned financier Bank Pembangunan Malaysia Bhd (BPMB), introduced the RM1 billion digital transformation war chest, ostensibly aimed at boosting digitalisation activities among businesses.
In November 2018, during his Budget 2019 speech, former finance minister Lim Guan Eng had announced a RM3 billion Digital Transformation Fund, also to be administered by BPMB.
There has been precious little by way of updates on the Budget 2019 fund, the responsibility of which, to be fair, fell at first to the Pakatan Harapan government and, later, the Perikatan Nasional government. So far, neither administration appears to have provided any updates on this RM3 billion fund.
It is interesting to note, however, that digital transformation efforts seemed to be accorded greater priority when Malaysia had not yet fallen into a global pandemic and near-total economic shutdown.
Further, there are questions about the scheme, or fund, depending on which administration one talks about.
What is the extent of the utilisation of the RM3 billion so far? Is the previously announced RM3 billion fund still available? Is the Budget 2021 RM1 billion allocation part of the same fund (thereby making it a RM4 billion fund in total) or is this a new scheme entirely? If this is in fact a completely new scheme, separate from the Budget 2019 fund, when will taxpayers receive a full accounting of the earlier RM3 billion fund?
Are businesses allowed to stack their applications and collect funding from both the RM3 billion tranche of the fund, as well as the just-announced RM1 billion scheme?
These are critical questions that need immediate clarification, because as important as it is for the government to provide safety nets for families and individuals in need, their long-term prospects will inevitably diminish if a chunk of employers in the economy disappear for lack of access to critical digital transformation resources.
As for strong signals, the industry observer says, the government could have made clear its commitment to enterprise digital transformation by exempting the purchase of information and communications technology (ICT) products and services from the Sales and Service Tax (SST) regime.
"This was a major initiative during the 1990s, when Malaysia was in the midst of its first earnest effort at digital transformation. I had hoped the government would bring back this exemption in the present SST tax regime," the observer says.
In another turn, the government in Budget 2021 announced a tax relief of up to RM50,000 to equity crowdfunding investors. "I find this particular announcement strange because ECF has actually done very well this year, despite Covid-19," another observer, a veteran of the local start-up scene and an angel investor himself, tells Digital Edge.
"Of course, ECF investors will be happy about the tax relief, but I did not think they needed more encouragement to participate in ECF this year.
"I think this has very much been a budget aimed at helping people and families cope with the fallout from the pandemic, which is absolutely necessary. I had just hoped for a stronger commitment to the specific digital transformation agenda that we have been talking about this whole year."