This article first appeared in Forum, The Edge Malaysia Weekly, on October 18, 2021 - October 24, 2021.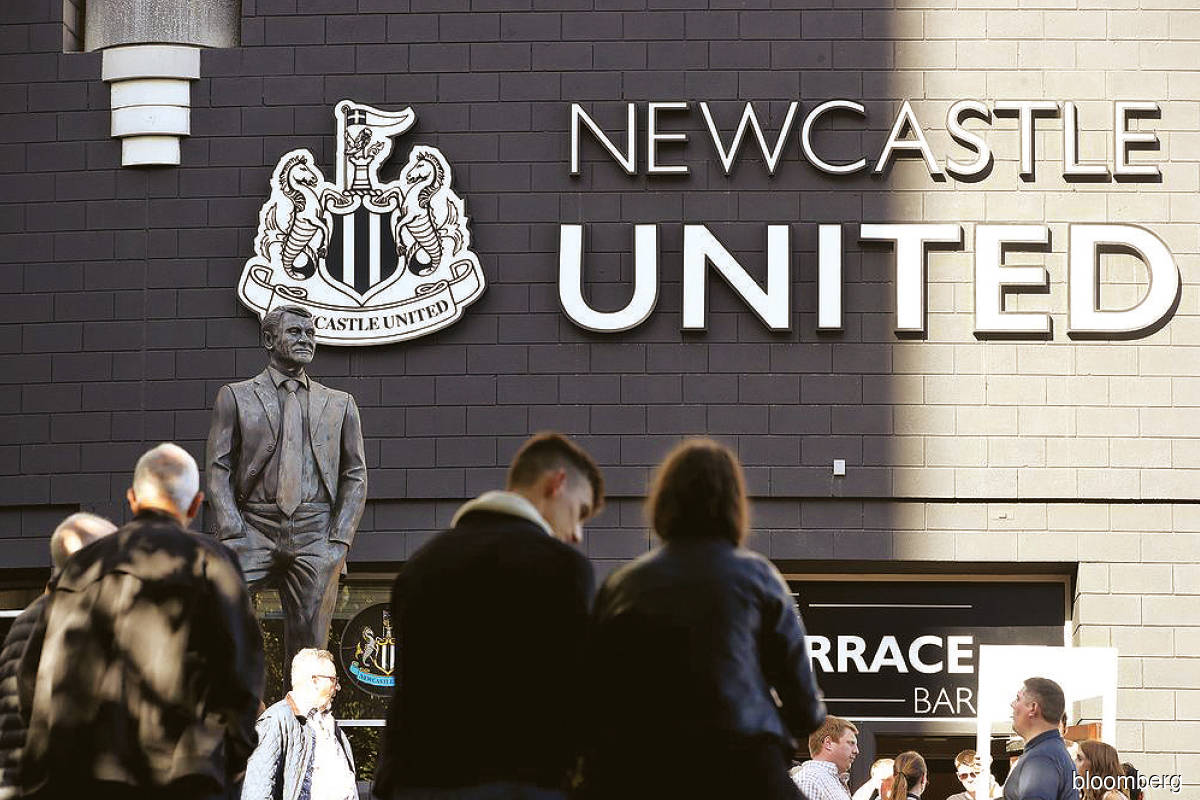 Football has always known that if a club were taken over by an imaginary troika of Ivan the Terrible, Vlad the Impaler and Pol Pot, its fans would let bygones be bygones as long as it signed a 20-goals-a-season striker. With 93% of supporter approval, Saudi Arabia's £305 million (RM1.7 billion) capture of Newcastle United reaffirms that squad strengthening will always trump a dodgy human rights record.
Ditto the no-shame English Premier League (EPL), whose only concerns were piracy and the name on the Owners and Directors Test. The closure of a pirate station and a switch of names were enough for it to turn a similarly blind eye.
Dubbed "sportswashing" by Amnesty International (AI), buying a club or hosting an international event is now seen as the smart way for a sullied government to remove at least some of the stains on its image. It may not work overnight, but, when in Rome — if it remembers to do what the Romans do while making a few concessions back home — it will improve its standing in the world.
In Saudi's case, the laundry pile is high and much of it is dirty. Nothing will shift the blood spots of the highly publicised butchering of Jamal Khashoggi, the distinguished Washington Post critic of the regime; or the beheadings in what is commonly known as Chop-Chop Square in Riyadh; or the civilian casualties from the brutal war in Yemen. Or the second-class status of women and mistreatment of LGBTQs.
But the EPL will offer the ultimate distraction from domestic discord. Already, the talk among fans is not about Khashoggi but Kylian Mbappe or whoever else they might sign with the world's richest sovereign wealth fund behind them. As for the Saudis, it is a step towards Vision 2030 and a world less dependent on oil revenues.
Further evidence that we are living in a post-truth era came when Amanda Staveley, the 48-year-old British businesswoman fronting the takeover, insisted: "I can say that absolutely not is Saudi Arabia buying the club." This despite the Private Investment Fund of Saudi Arabia owning 80% of it.
AI is in no doubt describing the takeover as "a clear attempt by the Saudi authorities to sportswash their appalling human-rights record with the glamour of top-flight football". If that and soft power are the primary goals, there could be money in it too. The EPL rakes in some £3.2 billion a season — almost double what Spain's La Liga makes. Manchester City, for whom Abu Dhabi's Sheikh Mansour paid £130 million in 2008 and lavished £2 billion on players and facilities, was recently valued at £3.7 billion.
The myriad reasons for owning a club in the EPL explain why it has become a "must-have" item for the super-rich and not a mere fashion accessory. Since Roman Abramovich bought Chelsea in 2003, a foreign legion of owners has arrived with knowledge and motives as varied as their backgrounds.
Manchester United came "within a whisker" of being bought by Libya's late Colonel Muammar Gaddafi in 2005, according to Cardiff chairman Mehmet Dalman, who flew to Tripoli to negotiate the deal. But it is neighbours City, bought from Thailand's former prime minister Thaksin Shinawatra and turned into a super club, that is likely to be the role model for the Saudis.
A close eye will also be kept on Paris Saint-Germain, where the Qataris have had a smoother ride as owners than in hosting the migrant misery-plagued 2022 World Cup. It is the Qataris, who have enjoyed a rise from obscure little neighbour to gas-fuelled major player in football, that the Saudis most resent.
Newcastle are lower in the table than the Blues were in 2008, but have a bigger potential following in a one-club city. They are also serial underachievers, not having won the league since 1927. That is one reason their fans are often described as "long-suffering", but that pain has to be put into context.
The 14-year loveless marriage with former owner Mike Ashley has mostly been spent going nowhere — frustrating, yes, but a million miles from the real-life suffering of many citizens in their new owners' country. Saudi was called "a murderous state" by Newcastle Central Member of Parliament Chi Onwurah just three years ago, yet she was among those applauding the takeover.
Nope, the euphoric celebrations did not sit well with reality. Newcastle has passionate fans, but the incongruity of the hard-drinking, bare-chested Toon Army and the policies in the kingdom are at the extreme ends of the East-West cultural divide. And there was no more incongruous banner than the one that pleaded with the EPL: "Pass the takeover, let us dream again."
It is not that they are oblivious to the shortcomings of the Riyadh rulers, more a case of Whataboutery. When the harshness of Mohammed bin Salman (MBS) is mentioned, the reply will always be: "What about Qatar and PSG? What about Abu Dhabi and Man City? What about the UK government selling arms to MBS?"
When, as seemed possible with the delay to the deal, getting into bed with Saudi might be a step too far for the EPL, the fans feared they could be the victims of a bout of belated righteousness. But, as we now know, there was never any danger. The league turned a deaf ear to the pleas of Khashoggi's fiancée Hatice Cengiz and made a Faustian pact with a man next to whom no world leader wanted to stand for the 2018 G20 summit photo.
Another area in which perspective is lacking involves Ashley himself. Without question, the billionaire boss of Sports Direct has been a lousy owner of a football club. Seldom in attendance, always stingy, lacking ambition beyond staying in the top flight for the broadcast riches, he has run the club down. But he has never had a journalist dismembered, people thrown off buildings or put another critic in jail for 20 years for a rebuke on Twitter. Yet, many fans feel that MBS has freed them from Ashley's yoke.
Another reason there should be at least some back-handed gratitude to the ex-owner is that it is his frugality over recent years that will enable the new owners to spend big — without infringing Financial Fair Play rules.
There is as much irony as hypocrisy here and the only way to feel is how ex-Newcastle legend and prospective "ambassador" Alan Shearer says he feels — "conflicted" — about the whole thing. Sadly, this is what the game has come to; but, then, it is only a reflection of life. The serried ranks of the Toon Army may not be conflicted but they can be forgiven for being confused: When they claim to have "got our club back", it could not have gone further away.
---
Bob Holmes is a long-time sportswriter specialising in football