This article first appeared in Forum, The Edge Malaysia Weekly, on July 26, 2021 - August 01, 2021.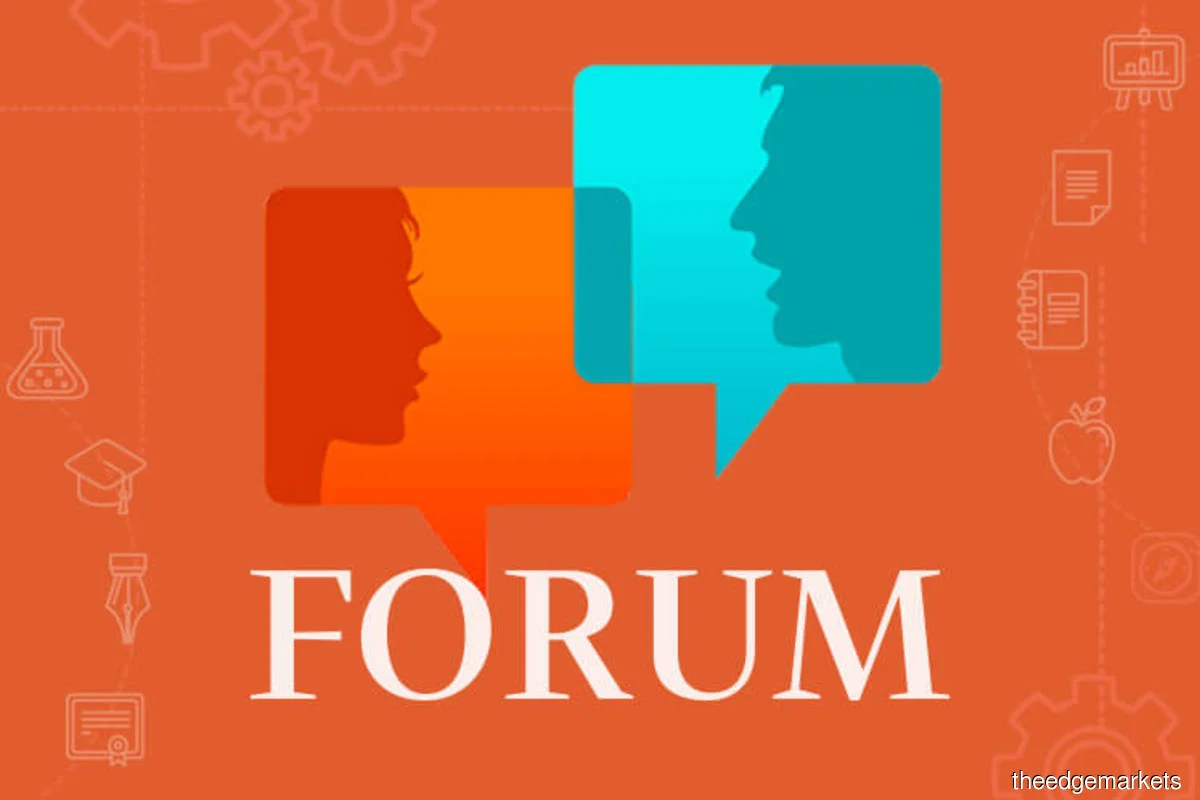 It was not meant to be like this. For winners, a DIY ceremony with a medal placed on a tray by a helper wearing disinfected gloves. No VIP to hang it around your neck or shake your hand. No mum and dad in the crowd. No crowd. No shivers down your spine, no tears on your mask as your national anthem plays. The greatest moment of your life, it is not; just the greatest anti-climax.
It hits you on arrival and never stops: red tape, constant testing and a rulebook of 70 pages. Put a foot wrong and it's disqualification, Olympic dream dashed. Go missing and you are on the Most Wanted list. And if you do triumph, you have to get the next plane out — with condoms in a farewell gift pack.
No fraternising of any kind is allowed — not on the podium or even for photos — only isolation in an Olympic village where guards check you in and out. No fun, no friends and no freedom. "Eat up and go to your room" is the cafeteria message. At least there, you can drink — alone. "We feel like prisoners here," said one athlete. Hotel California it is not.
For the hosts, it is a similarly sorry story. Japan expected 40 million tourists last year, 600,000 of them for the Games; now it doesn't want them. Instead of laying out a welcome mat, it's tracking them on GPS. Instead of buzzing with big-spenders, Tokyo is cowering, half-shut and in a state of emergency. And without that income, instead of sparking an economic recovery, it's looking more like a financial disaster.
Already, US$15.4 billion has been spent but government audits suggest that hidden costs could take it closer to US$35 billion. Most of it will be taxpayers' money. Polls and protests are very much against the Games and even local sponsors are getting cold feet. With opposition mounting, Toyota pulled its TV ads and said its CEO wouldn't attend the opening ceremony. Many of the 60 Japanese companies who have stumped up US$3 billion in sponsorship could follow.
But despite the domestic gloom, there's a ray of optimism elsewhere. The vast bulk of the Olympic audience is always abroad where the Games are still eagerly anticipated. British Olympic Association director Tim Ellerton insists they are "such a beacon of hope for society" that his commercial partners will gain "a huge benefit" from being involved.
Initially, staging them seemed like a great idea. After its triple disasters and economic stagnation, they were dubbed the "Recovery Olympics". The 1964 Games was the country's breakout moment on the world stage and Shinzo Abe, who was prime minister at the time of the bid, wanted the 2020 edition to show that "Japan is Back". That was the slogan. He dressed as Super Mario when receiving the baton at Rio in 2016.
If the 2019 Rugby World Cup had shown the way, Covid-19 should have blocked it. But like all hosts, Japan had signed a one-sided prenup with the International Olympic Committee (IOC) and was trapped. Besides having the sole right to cancel the Games, the IOC depends on broadcasting rights for 73% of its income. And it sings from a different hymn sheet.
Like other evangelistic cheerleaders who claim their event will save mankind, IOC president Thomas Bach says the Olympics "will unite the world in all our diversity". Last week, he insisted the Games would be "safe and secure" with "zero threat" to Japan. Every day since, there have been Olympic-related cases from both new arrivals and the village.
It is still possible that the Japanese will manage to get most of the programme completed. Having recovered from the earthquake, tsunami and nuclear disaster at Fukushima just a decade ago, the people are nothing if not resilient. But with competitors in straitjackets and no spectators at the main events, they will be pushed to deliver a recognisable Olympics.
This is a situation that epic performances may not rectify — even they could be lost in a US$2 billion emptiness. It has a stunning main stadium but even a world record could echo amid soul-destroying silence. And given the dependence of certain athletes — especially runners and jumpers — on the crowd to inspire them, you wonder what heights they will be able to reach?
A curate's egg of a Games is likely. Asked about the effect of having no fans, men's 100m blue ribbon sprint favourite, Trayvon Bromwell, deadpanned: "I grew up with no eyes on me." But Australian tennis star, Nick Kyrgios, pulled out because "the thought of playing in empty stadiums just doesn't sit right with me". Many in his sport agree and, along with injuries and Covid-19, tennis has been decimated.
The Olympics may suffer in comparison with other events where bums have recently returned to seats. The Euros, Wimbledon, Formula One and even golf majors have all seemed turbo-charged since crowds have been back in large numbers. To see them absent now will look like a step backwards.
Up to 10,000 will be allowed at certain outlying football venues and the atmosphere may lift morale. If there are meaningful contests and new stars emerge, the IOC will no doubt declare victory, but for Japan — whether the price is US$15 million or US$35 million — it's already too high.
Looming over all this is one big question: what are these Olympics actually for? Japan Olympic Committee member Kaori Yamaguchi told national news agency Kyodo: "The Games have already lost meaning and are being held for the sake of them." She added that Japan was "cornered" into holding them during the pandemic.
Future hosts will demand better terms but for now, the die is cast. The best that can be hoped for is damage limitation but even that would symbolise the ongoing problems of the pandemic rather than victory over it.
No one knows how good the real thing can be better than Britain's Greg Rutherford, who won gold on one of the great Olympic nights in London, 2012. He says: "I feel so incredibly sorry for the athletes."
Let's hope we don't have to feel sorry for many others. Already being dubbed the "Damp Squib" or "Isolation" Games, with only 20% of the population double-jabbed, the fear is it could become a super spreader. And instead of heralding recovery from a triple disaster, it could spark a fourth.
The portents are not good — Abe resigned because of ill health late last year just when a super hero was needed. Alas, this is no video game and even if the worst-case scenario is avoided, the 2020 Olympic rings will forever be entwined with asterisks, the Olympic flame barely a flicker.
---
Bob Holmes is a long-time sportswriter specialising in football