This article first appeared in Forum, The Edge Malaysia Weekly, on July 12, 2021 - July 18, 2021.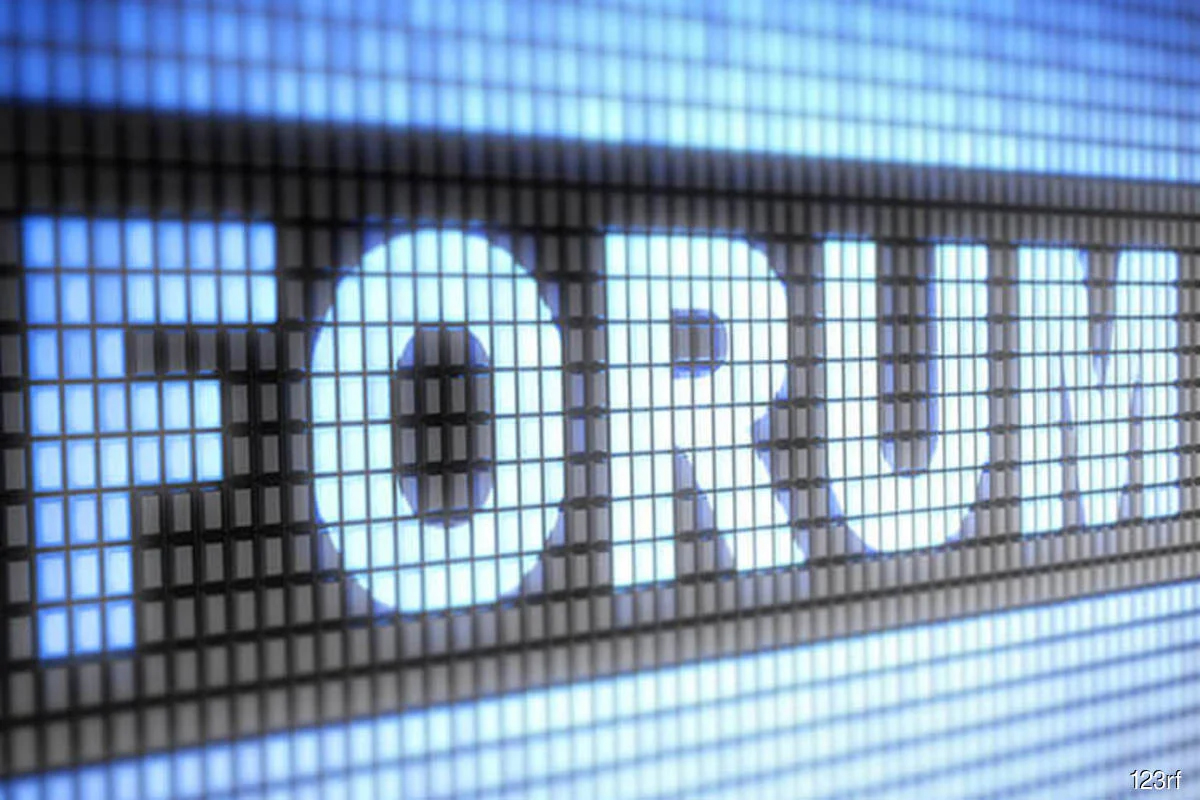 A Monday morning (Malaysian time) final prevents us from knowing the UEFA Euro 2020 champions, but that does not stop us naming the winners off the field. A largely successful tournament has ensured a cluttered podium on which — at least from a political and commercial standpoint — stand Russia and China.
Russia took part on the field, too, but was soon reduced to a cameo role, bowing out at the group stage. But more than making up for the deficiencies of its players was Gazprom, the state-controlled oil and gas giant. CEO Alexey Miller claimed his company's support "was vital in UEFA being able to stage the event at such a challenging time".
Gazprom, which is 50%-owned by the Kremlin, supplies the gas that keeps much of Europe (and Germany, in particular) warm in winter. Beginning with shirt sponsorship of FC Schalke 04 in 2007 and more recently the Champions League, its backing of the European game has earned it a cuddlier image than is normal for an arm of a repressive regime.
And it did not even have to defend its exploration of fragile Arctic ecosystems after an embarrassing own goal by Greenpeace. Just before kick-off at the Germany-France clash in Munich, an activist botched his parachute landing, clipping television wires and injuring two spectators. The parachute bore the words "Kick Oil Out" but it was the protest movement that had to apologise. Gazprom 1, Greenpeace 0.
Although the Euros, as they are commonly known, are a continental tournament, their reach is truly global, making them the third most marketable sporting event after the Olympics and World Cup. Most of the world's best players are involved — European nations have won the last four World Cups — so it has become an irresistible watch for football fans around the world.
That means sponsors are global, too, and even though much of East Asia is asleep when the games are played, it was still an eye-opener to find that the 2016 edition was watched by more people in China than any other country.
Like Russia, China is more sure-footed in the boardroom than on the pitch. Its national team has only ever qualified for the World Cup finals once (in 2002) and recently resorted to naturalising foreign players with flimsy claims to Chinese ancestry. But when it comes to sponsorship, it is ahead of the game.
"Belt and Road" it is not, but the path to Europe was opened by Hisense, the TV and home appliance manufacturer, a decade ago. After sponsoring Euro 2016, its brand awareness doubled in the UK, Germany, France, Italy and Spain, homes to the so-called "Big Five" European leagues. Hisense was one of only two sponsors — Coca-Cola was the other — to renew for 2020.
They were joined by Alipay, TikTok, vivo (mobile phones) and iQiyi (movie and video streaming site) as China made its presence felt this time. Alipay, a mobile and online payment platform of Alibaba Group Holding Ltd, signed an eight-year deal with UEFA worth €200 million in 2018. iQiyi also acquired the online live streaming rights.
But by far the most controversial backing came from TikTok, the digital entertainment platform that has survived several attempts to ban it in multiple countries. Its voracious appetite for data and close ties to the Chinese government have made many countries wary of the ByteDance-owned video-sharing network.
Nevertheless, TikTok appears to be on the same wavelength as the world's teenagers. Designed to download and share items that have a duration of 15 seconds to three minutes, it is custom-made for short attention spans. As the tournament produced a treasure trove of unforgettable moments, TikTok could hardly believe its luck.
Nor could UEFA. It has been a tournament that has surpassed the expectations of almost everyone from the suits in Switzerland down. Given the year's delay and uncertainty of staging the first mega sports event since the virus struck, they could not be certain about anything — except a global audience.
But a good chunk of that — governments, health authorities, airlines and, most eagle-eyed of all, the Tokyo Olympic hosts — would be watching the SOPs as closely as the games. Especially after the decision to stick to multiple venues.
No one had a clue how many fans there would be and where they might go. UEFA demanded that stadiums allow at least 25% of capacity but, until a gradual lifting of restrictions in the spring, there was no guarantee of fans at all, let alone eyeballs for sponsors' products.
But that did not deter this year's line-up of traditional sponsors, Chinese brands and digital-first companies. Nor was the multinational hosting an obstacle. In fact, the Octagon agency insisted: "Sponsors saw a lot of merit in the opportunity to activate multiple markets."
With a fallow 2020 bringing a loss instead of the anticipated Euros windfall, UEFA was under pressure to more than just balance the books. The stillbirth of the European Super League meant the clubs that signed up for it were now looking to UEFA to generate more revenue from existing events.
No football tournament had as much riding on it as the game itself needed a boost. Eighteen months of empty stadiums, nitpicking rulings and owners' greed had fuelled fan disillusionment. But thrilling matches, upsets and spectacular goals served up more drama than anyone dared hope.
Off the field, it is also looking as if UEFA got away with it — very few players tested positive and most of the bubbles held, although the final "bill" is yet to come. With more than 60,000 attending some games, the Covid price could still be high and could even influence the Olympics.
Another bone of contention was how "a party for all of Europe" — where some teams flew more than 12,000km — saw England, with all but one of its games at home, enjoy the benefits of a host nation.
Still, UEFA is already breathing a huge sigh of relief even if the finances are not what they could have been in a normal year. And even though some feared a player power challenge to sponsors when Ronaldo shifted his Coke bottle, it soon petered out. It could be one for the future, though.
In the meantime, Russia will feel that Gazprom's unflinching support for UEFA may help deflect hostility to its Nord Stream 2 pipeline that makes Europe even more reliant on Russia for power. It is another example of sport being used as a geopolitical tool.
As for China, its introduction of a wide portfolio of products to a new audience is more commercial but a well-timed bid to open up a new continent-wide market. You do not always have to play to win.
---
Bob Holmes is a long-time sportswriter specialising in football