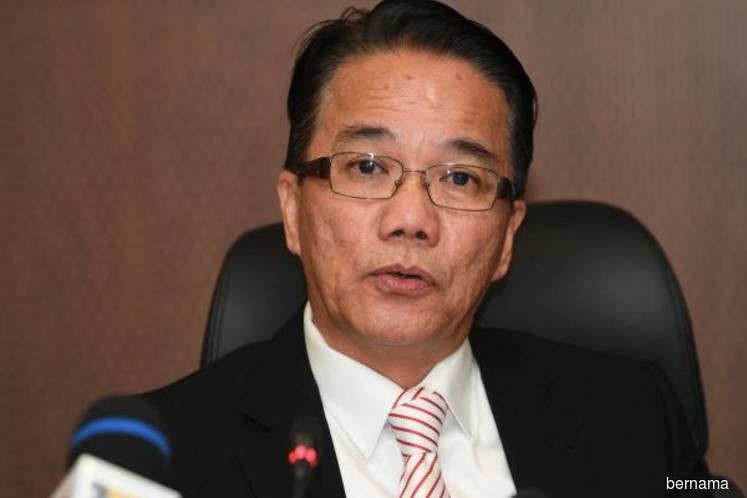 KUALA LUMPUR (April 8): The government is considering making some changes to the Constitution Amendment 2019 Bill to accommodate the requests of Sabah and Sarawak lawmakers, including those in the opposition, said de factor law minister Datuk Liew Vui Keong.
The Minister in the Prime Minister's Department said the government has had a meeting with the MPs from the two East Malaysian states, who are asking for further amendments to the wordings in the amendment bill.
"During the discussion, there were not much protest to the amendment. They were just suggesting that we add the certain wordings, like 'the state of Borneo' and 'pursuant to the Malaysia Agreement', so we are looking at that. It's not a big issue," Liew told reporters at the Parliament lobby today.
Asked how the changes could be made, Liew said it could be done at the committee stage under the second reading session debate tomorrow.
"If we do what they want, just to add a few words, I think they will support because that is what they want. Although tomorrow is the second reading, but in the committee stage we can always amend, not a big thing. [But] the government will consider first," he said.
"Maybe the second and third reading will go through the night, because all MPs want to debate, as this is a matter concerning the country. We urge the people to share their views with their respective MPs, so they can come to the Dewan and share the views from the rakyat. This is the forum for them, this is the moment for the people in Malaysia to share their views.
"We hope to finish everything in one day, but this is up to the Speaker. Once the bill is in Dewan, it is up to the Speaker," he added.