This article first appeared in Digital Edge, The Edge Malaysia Weekly, on May 9, 2022 - May 15, 2022.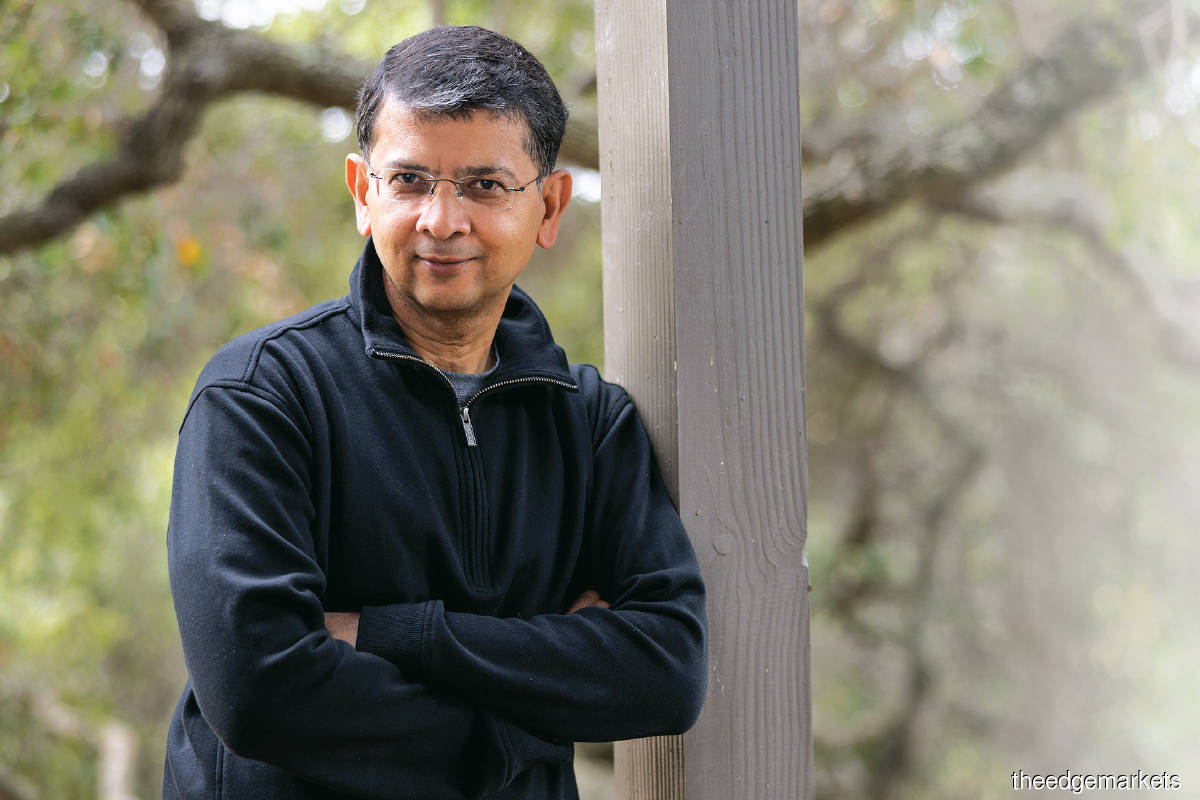 The highly competitive world of business requires firms to be highly accessible to customers' every whim and fancy. A world of extreme consumerism requires extreme convenience for its consumers, and this is where conversational messaging comes in.
"As the evolution happened, the interactions went from basic, simple one-way notifications to rich two-way communications," says Beerud Sheth, CEO of Gupshup.
Large amounts of capital are spent on attracting consumers to get their foot in the door. However, businesses are quick to realise that this is only half the battle and that they need to set themselves apart from competitors by doing whatever it takes to retain customers.
The mobile revolution, which saw feature phones evolving into smartphones, brought an influx of users into a digital setting with the introduction of the mobile internet. Businesses latched on to this opportunity to engage with customers, while interactions through messaging promoted customer retention.
Traditionally, the messages, which were sent via short messaging service (SMS), were static — a simple one-way notification for customers. As messaging channels progressed, businesses could send interactive and dynamic messages to further engage customers.
Conversational messaging — one-to-one interactions between businesses and consumers on messaging channels — opens up a lot of possibilities in commerce and customer service, which transforms the landscape of business to customer engagement.
Gupshup, a conversational messaging platform, connects businesses to their customers through 30 different messaging channels. The customers are able to choose their preferred messaging channel, depending on what they are familiar with, such as WhatsApp, Telegram or Facebook Messenger.
Prior to this, a customer would have had to download an app or visit a website to interact with a business; now, they only need a messaging channel to reach out to them. Conversational messaging breaks the barrier for businesses to engage with customers.
The messaging app provides conversational experiences between businesses and their customers, leading to a conversational framework and establishing a digital experience for businesses, which was previously restricted to an elite few.
Now, customers are able to reach more businesses through messaging apps, which provide a natural experience, with humans behaving like humans. "Chatting is the most natural and intuitive thing that humans can do since we were toddlers. There is no training required and everybody knows how to do it," says Beerud.
WeChat, a messaging app, is seen as a super app in China, where customers can buy, shop and pay and have a conversational experience with vendors and merchants. The same is happening outside of China, with channels such as WhatsApp and Instagram following the same trend.
There are businesses that put themselves in a disadvantageous position by not following market trends and relying solely on websites to attract and interact with customers.
When a customer visits the website, there is a phone number listed to contact the merchant. This presents an issue as it defeats the purpose of the website, and leads to inconvenience for the customer.
"You want to reduce the number of clicks that it takes from initial contact to accomplishing the task, whether it is buying something, solving a query or getting a refund," says Beerud.
"If you can reduce the number of clicks, that's success, because every click reduces the conversion rate."
Conversational messaging platforms level the playing field for businesses to build a conversational experience with customers, who are able to reach them from the different messaging channels available.
Beerud believes that the future is going to be highly conversational, where messaging experiences will enable businesses to establish a digital presence. Gupshup aims to be the go-to platform to enable these interactions.
"What we are really trying to do is make it easy for the merchants so they don't face challenges. It's okay if we face challenges, and we'll do all the work needed to make it easier for our merchants," says Beerud.
"It's really a lot of work to make sure [Gupshup] works well on every channel, working seamlessly across different use cases and experiences and enabling rich experiences."
One of the more notable technologies are artificial intelligence (AI) chatbots that hold human-like conversations with people, which are widely used by companies to interact with their customers.
"You have a good sense that the technology is inevitably going to get better, and it's going to improve, and that these conversations enable rich interactions," reiterates Beerud.
To accommodate the nerve-wracking amount of back-and-forth messages between customers and businesses, the conversational experience became automated. Automated conversations are split between structured and multi-turn dialogue.
AI is a game changer for the conversational experience, with its natural language processing and understanding technologies, and multiple back-and-forth interactions. This allows customers to present queries, and the AI capabilities enable it to extract the entities, go into the back end and provide information.
"Many consumers may not even realise nor care whether it's a human or a chatbot on the other side, as long as their queries are addressed efficiently," he says.
Although AI chatbots are still not able to pass the Turing test, Beerud foresees the technology making tremendous improvements in the state of the art. AI chatbots are akin to friends in the virtual realm who are always available, knowledgeable and cater for the customers' every desire and whim.
The Turing test, named after computer scientist and mathematician Alan Turing, is a method of inquiry in AI for determining whether a computer is capable of thinking like a human being.
"AI will take you way beyond what is possible with the web or app. It takes you to where you can have meaningful, simple conversations, as if you are talking to a shopkeeper, doctor, therapist, teacher or guide," says Beerud.
This builds into a personalised and trusted relationship where recommendations can be made based on past experiences, or suggestions based on customer preferences.
Once a connection is made between a customer and the AI chatbot, it becomes equivalent to a personal shopping assistant who remembers the customer's likes and dislikes and is able to personalise the experience for him, as the AI chatbot is able to simulate the human experience.
When working with computers that store data — whether through cookies, websites with the customer's wallet and shopping history, or chatbots that have a history of previous conversations and interactions — data security and privacy is a worry for the participating parties.
Messaging channels provide end-to-end encryption and advanced security to keep customers' data safe and secure, which ensures a high level of privacy and security.
Humans crave personal experiences. Businesses that successfully manage to tailor a personalised experience for their customers, where it feels like the business already knows your likes and dislikes, immensely set themselves apart from their competitors, and are extremely powerful in both a utility and emotional standpoint.
A personalised conversational experience, where the customer's data and history is on file and is able to be accessed immediately by the AI-powered chatbot, saves the customer time and increases efficiency and, ultimately, reduces frustration.
Beerud is convinced that with everything Gupshup aims to accomplish, it will keep him busy for the next decade or two.
"The whole vision is to make it easy, convenient and efficient for consumers to go about their lives to do more things in less time. And that would be success," he says.