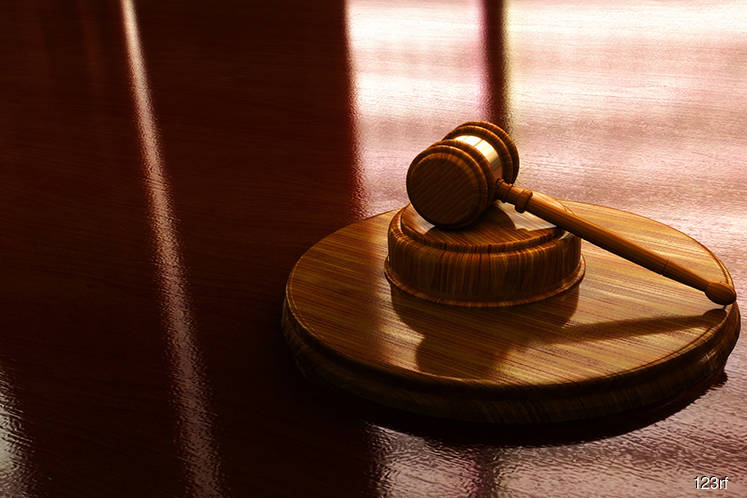 PUTRAJAYA (April 1): Following a request by the police, the Federal Court has today allowed remand proceedings of people suspected of flouting the Movement Control Order (MCO) to be done at police stations, rather than the courts.
In a circular, Federal Court chief registrar Ahmad Terirudin Mohd Salleh said Chief Justice Tan Sri Tengku Maimun Tuan Mat allowed the request made by Deputy Inspector-General of Police Datuk Mazlan Mansor for remand proceedings to be conducted at police stations.
"We will allow that remand proceedings to be held at police stations across Malaysia during the MCO period. 
"However, the police should give the court advance notice over the remand, ensure the safety and security of court officers and staff, that the suspect's rights to be represented by a lawyer is upheld and that they follow the Health Ministry's Covid-19 guidelines," Ahmad Terirudin said in the circular.
Mazlan, in a letter dated today, had made the request for the alleged offenders not to be brought to court, and for court officials to instead go to police stations for remand proceedings.
The application is made to reduce the risk of transmission of the disease, which is now considered a pandemic, and to practice social distancing, which cannot be done if they are transported to court.
"This is to avoid the courts from being congested and risk the people contracting Covid-19 infection as well as resolve the logistical problems faced by the police, especially with the strict enforcement of the MCO," said Mazlan in a letter sighted by theedgemarkets.com.
Normally, remand proceedings are done in court but there have been instances in the past where they were held at police stations, especially at the Kepong police detention centre, in police stations on weekends, or even in hospitals if the suspects are injured.
There has been much criticism of remand proceedings from lawyers as the strict enforcement of the MCO, which has resulted in over 600 arrests as at March, could lead to crowding of police cells and could cause infections to spread.
For instance, criminal lawyer Datuk Baljit Singh Sidhu had suggested to theedgemarkets.com that remand only be given to serious cases while suspects in non-serious cases be granted police bail.
Read also:
Don't remand MCO offenders unless for serious offences to curb Covid-19 spread in prisons, among frontliners, suggests lawyer
#dudukrumahdiamdiam and get the news at theedgemarkets.com.