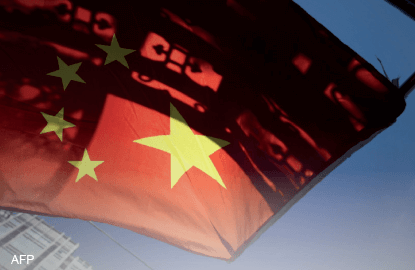 BEIJING (Jan 18): China's economy will likely expand 6.5% this year, as authorities tolerate a further slowdown so they can focus on containing increasing financial risks, but a weakening yuan will complicate their policy choices, a Reuters poll showed.
The forecast would represent only a mild cooling from 2016's expected growth of 6.7%, but would likely mark the seventh straight year of slower growth, as China looks to reign in excessive debt and increasingly unproductive investment while boosting the consumer sector.
The forecast for 6.5% growth this year was unchanged from an October poll.
China's economy picked up towards the end of last year, supported by higher government spending and record bank lending, putting it on track to meet the government's target of 6.5%-7% growth.
Economists expect China's economy likely grew by a steady 6.7% in the fourth quarter of 2016, the same pace as in the previous three quarters, according to a Reuters poll.
China will announce Q4 and 2016 GDP growth on Friday.
But Beijing's decision to double down on spending may have come at a high price, as policymakers will have their hands full this year trying to defuse financial risks created by the explosive growth in debt.
China will lower its 2017 economic growth target to around 6.5%, policy sources said, reinforcing a policy shift from supporting growth to pushing reforms to contain debt and housing risks.
Growth will likely weaken further to 6.2% in 2018, the Reuters poll of 57 economists showed, as China deals with a debt ratio that will likely surpass 285% of GDP this year, Gene Frieda, global emerging markets strategist at asset management giant PIMCO, said in a note this week.
On a quarterly basis, China's economy is expected to slow from 6.6% growth in the first quarter of 2017 to 6.5% in the second and third quarters, and then hit 6.4% in the fourth quarter, the poll showed.
Analysts also expect annual inflation to average 2.2% in 2017 and 2018, picking up slightly from an expected 2% in 2016. Sluggish demand is expected to keep consumer prices largely in check despite a big bump in producer prices in late 2016.
Policy outlook
With the economy stabilising, economists have dropped calls for fresh monetary easing amid concerns that it could aggravate rising debt levels and speculative activities and as the policy focus shifts to supporting the yuan, the poll showed.
Lower interest rates in China could put further pressure on the yuan to depreciate, amid expectations of rising rates in the United States, which are boosting the dollar.
The yuan fell 6.6% against the dollar in 2016, and currency strategists in a separate Reuters poll predicted it would weaken by over 4% this year.
China's central bank has been fighting a weakening yuan and capital outflows by spending down the country's foreign exchange reserves and tightening controls on money leaving the country.
The country's forex reserves fell to about US$3 trillion at the end of 2016, a decline of almost US$1 trillion since mid-2014, while outbound investment in December fell by almost 40%.
Analysts believe the PBOC will keep benchmark interest rates unchanged at 4.35% through at least the second quarter of 2018, the Reuters poll showed, with policymakers vowing monetary policy will be neutral.
That compares with previous expectations of a 25 basis point interest rate cut in the fourth quarter of 2017, according to a Reuters poll in October, as economic activity remains robust and risks of asset bubbles in housing and commodities have grown.
The central bank will cut the amount of cash that banks are required to hold as reserves by 50 basis points (bps) in the third quarter this year to 16.50%, according to the poll.
Banks' reserve requirement ratios (RRR) will then likely fall to 16% by the second quarter of 2018.
Economists polled in October had expected a 50 bps cut in RRR in the first quarter of this year.