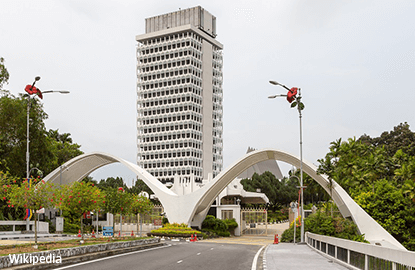 KUALA LUMPUR (April 6): The Human Resources Ministry said investors from China are not here to dominate the Malaysian market, but they are here to look for opportunities for strategic partnerships.
"We are grateful for the entry of investors from China, who have always been ready to invest here. We must be reminded that these investors are not here to dominate the market or businesses here.
"However, they invest here because of the strategic partnerships, which could potentially create jobs for the locals as well and drive growth in our economy," said Human Resource Minister Datuk Seri Richard Riot Jaem at Parliament today.
He was addressing a question by Dungun MP Wan Hassan Mohd Ramli on the steps taken by the government to safeguard local workers, following the influx of China investors.
Referring to the ministry's statistics, Richard said foreign workers from China make up 0.7% of the total number of workers approved through the Immigration Department's migrant workers permit programme, making the country the 12th-largest importer of foreign labour into Malaysia.
He emphasised the government's policy that foreign workers must not exceed 15% of the total workforce is still in place, noting the percentage of foreign workers in 2016 stood at 14.1%, an improvement from 14.3% in 2015.
"Although these investors are bringing their own workers, we still maintain the 15% policy. We will make sure there will not be a flood of foreign workers.
"We have mentioned many times that priority is always given to the local rakyat. However, for industries such as construction and agriculture, or the '3D' industries — the dirty, difficult and dangerous industries, which the locals are not fond of — we have to make up for the shortage with the use of foreign workers," he said.
Meanwhile, he also acknowledged the use of foreign labour in non-'3D' industries such as the hospitality sector. He said the government will be taking more drastic steps to ensure that foreign workers are only employed where they are allowed to work, without elaborating on these measures.