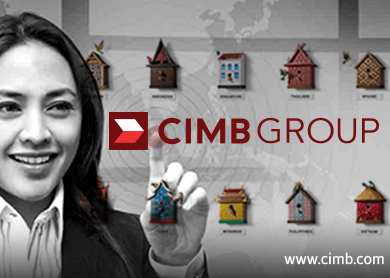 KUALA LUMPUR (May 15): CIMB Group Holdings Bhd (CIMB) and its Indonesian counterpart PT CIMB Niaga Tbk (CIMB Niaga) announced today that they have offered employees in Malaysia and Indonesia a mutual separation scheme (MSS) to enhance its efficiency.
CIMB's group chief executive officer Tengku Datuk Zafrul Aziz Tengku Aziz said, "This exercise is fully voluntary and is aimed at enhancing our efficiency levels across the board."
"This is consistent with the return on equity and cost-to-income plans we have outlined for the future. Some of our employees from Malaysia have also enquired about these types of schemes, so this MSS is also a response to them," he added in a press release today.
Zafrul said that the MSS exercise received the backing of the CIMB Niaga's board of commissioners and board of directors as it is consistent with the operating strategies of CIMB Niaga.
"This exercise in Indonesia is also timely given no such programme had been offered to staff since the Bank Niaga and Lippo Bank merger seven years ago," he explained.
According to CIMB, the MSS offer is made strictly on a voluntary basis and all applications are expected to be submitted by May 29, 2015.
Employees who have successfully applied receive packages based on rank and years of service, as well as options for extended medical cover for three years, and participation in reskilling and outplacement programmes.