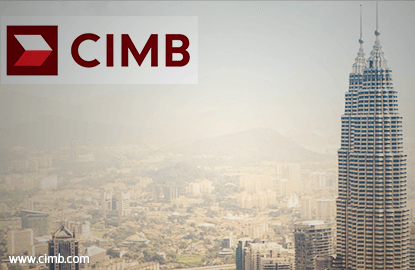 KUALA LUMPUR (Nov 11): CIMB Investment Bank Bhd raised its target prices (TP) for banks including Malayan Banking Bhd (Maybank), Public Bank Bhd and RHB Capital Bhd in anticipation of a better industry outlook.
In a note, CIMB analyst Winson Ng said the research firm upped its Maybank TP to RM11.50 from RM10. CIMB raised its Public Bank fair value to RM19.15 from RM17.20 while increasing the TP for RHB Capital to RM11.21 from RM10.10.  
"RHB Capital remains our top pick for the sector," Ng said. 
He said CIMB upgraded the sector to overweight from underweight, taking into account Malaysian banks' attractive price-earnings (PE) and price-book value (PBV) valuations besides these entities' 2016 earnings growth.
"We see value emerging for Malaysian banks following the plunge in their share prices in the  past  one to two  years. The rolling forward P/Es and P/BVs of most banks as at end-Sep 15 were below the five-year averages. 
"We expect banks' net earnings growth to recover from a meagre 0.8% in 2015 to 
11.2% in 2016. This will mainly come from the narrower increase in loan-loss provisioning from 87.4% in 2015 to 14.7% in 2016," Ng said.
According to him, CIMB also expects stronger net interest and non-interest income growth at 7.1% and 9.6% repectively. 
These numbers compare with the 6% to 7% growth forecast in 2015. "However, there could be some downside risks for income growth should margin compression widen and economic activity weaken," Ng said.