This article first appeared in Enterprise, The Edge Malaysia Weekly, on February 11, 2019 - February 17, 2019.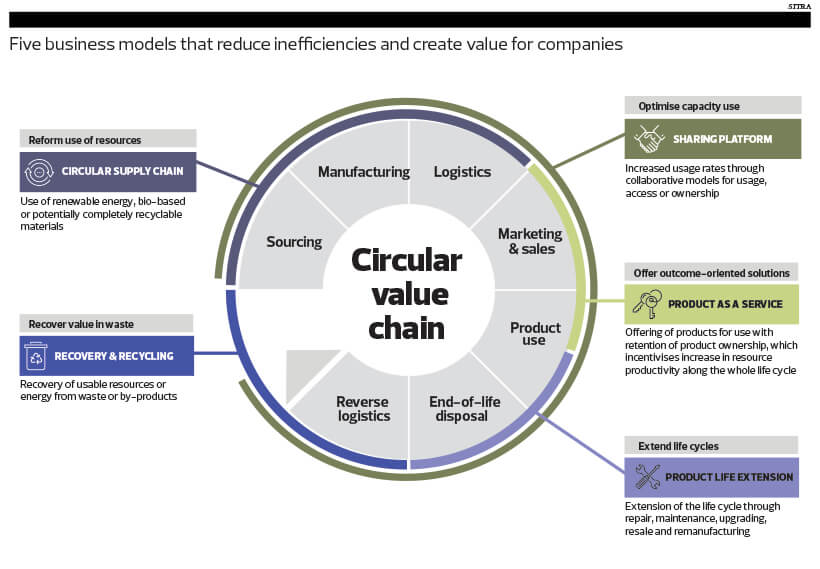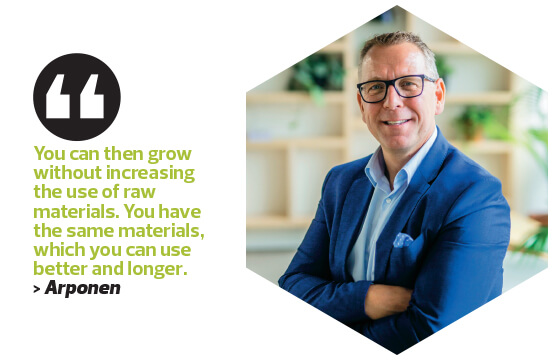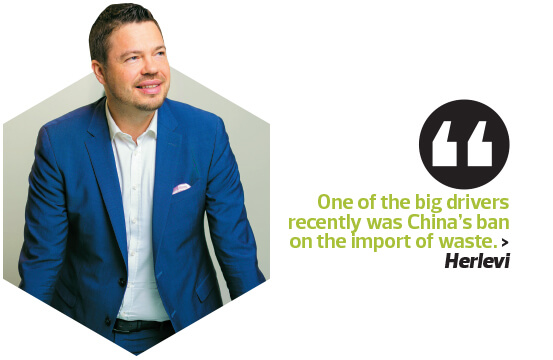 The end-of-life destination for products does not have to be a landfill or waste facility. Instead, a growing number of companies are embracing circular economy concepts to extend the lifecycle of products, reduce waste and ensure the efficient use of resources.
For instance, one of these business models promotes selling products as a service. Instead of buying a product, customers pay for the use of it. When the product needs to be repaired or replaced, the service provider simply collects it for remanufacturing or recycling. This ensures an efficient use of resources.
"Many global companies are very good at this. Caterpillar has been doing this for years — taking back old machines and either refurbishing or using the components for remanufacturing before putting them back to use. This is the main model being used globally now. We must also make sure that our small and medium enterprises (SMEs) are not left behind," says Jyri Arponen, lead specialist in the circular economy at Finnish innovation fund Sitra.
Enterprise spoke to Arponen during a recent media tour on the Circular Economy and Clean Tech in Finland.
The circular economy business model focuses on reducing inefficiencies in linear value chains and turning them into business value. This means eliminating the use of unsustainable materials and avoiding underutilised capacities of existing assets. In addition, products must be used to the fullest during their possible working life and valuable components, materials and energy are to be recovered at the end of the product's life cycle.
"We started our work by conducting a study with McKinsey & Co in 2014 that looked at where resources were being wasted and where materials were being used inefficiently in Finland. That made us go forward with the circular economy concept," says Kari Herlevi, circular economy project director at Sitra, which currently funds around 100 circular economy-related projects.
"We know there is so much demand for goods due to the population growth globally and that means we need more resources. The circular economy should replace the linear economy in which we are living."
Finland was the first country to publish a national circular economy road map in 2016. Since then, many countries in Europe have followed suit.
"One of the big drivers [of the movement] recently was China's ban on the import of waste. For example, Australia realised that it could not ship waste overseas anymore and that it had to focus on reducing waste instead," says Herlevi.
In response to the ban, Australia announced last September its goals to recycle and compost 70% of its plastic packaging by 2025, according to reports.
Sitra has identified five business models that are relevant to the circular economy. One is selling products as a service, which ensures an efficient use of resources throughout its life cycle. Another model focuses on extending the life of products through maintenance and repair. The third model tries to create a circular supply chain by using renewable energy and recyclable materials while the fourth focuses on materials that can be easily recovered or recycled. Sharing platforms is another popular solution.
Arponen says these are driven by the fact that customers and investors now expect businesses to be sustainable. "With digitalisation, you can also measure, optimise and come up with reports on what you are doing and how much of it. Customers can follow you through that process.
"That sort of openness is taking place and it gives you the possibility of bringing new services to market. You can then grow without increasing the use of raw materials. You have the same materials, which you can use better and longer."
For instance, Finnish company Tamturbo offers compressed-air-as-a-service to industrial companies so that customers can avoid the high initial investment required to buy a compressor and instead, only pay for the maintenance of the machine. Tamturbo compressors can be refurbished and reinstalled for other clients at the end of their life cycle. Another Finnish company, eRent, offers a platform for the digital sharing and tracking of machines and equipment.
"We want to make a big impact and change the whole industry's way of thinking about businesses. Many big companies such as Phillips, which offers lighting-as-a-service, and ABB, which has a sharing platform for motors and takes back old engines, already have this," says Arponen.
Other examples include Michelin, which offers pay-per-mile tyres-as-a-service and sensor-based analytics for predictive maintenance.
One of the biggest barriers companies face in adopting circular economy business models is changing the existing corporate culture. "Usually, when you are designing a machine, you do not think about what happens to it when it goes out of the factory. You start thinking about designing the next machine. But now, you have to start thinking about how to make the machine better when it comes back to you," says Arponen.
Sitra has published a circular economy playbook online for Finnish SMEs in the manufacturing industry to guide them in this process. "What we do first is ask them to examine their existing linear processes. What are your functions and processes that are causing you the most pain and inefficiencies? What is taking place with your clients when they use your product?" he says.
"And then you have to start figuring out what the opportunities are to change to a circular economy business model, what sort of capabilities and technologies you need and how to make those changes in the company. There are examples in the playbook so you can see how others have done it."