This article first appeared in Enterprise, The Edge Malaysia Weekly, on February 11, 2019 - February 17, 2019.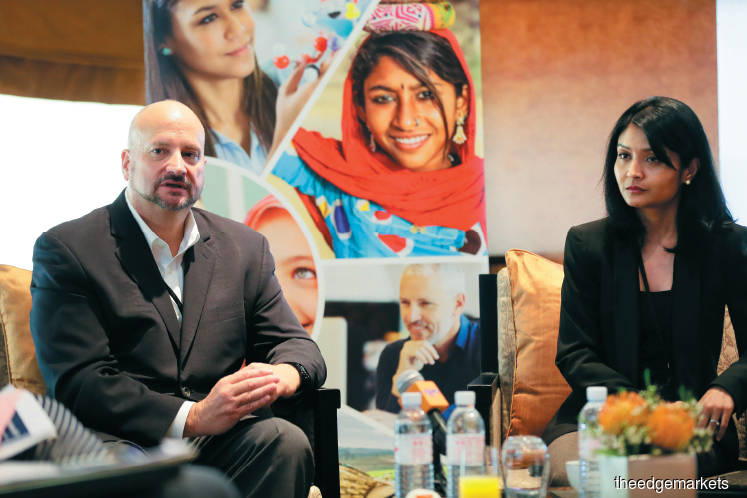 Government agencies and industry stakeholders should work on streamlining the concept of commercialisation, which is essential to determine the success of new technologies and innovations, according to independent research institute RTI International Malaysia.
Since opening its doors in the country in 2017, the challenge has been to get the different government agencies and industry players on the same page when it comes to commercialising technology, specifically when it comes to technology push and market pull, says its managing director Shafenaz Farouk. "We have been talking to various organisations and we find that the path to commercialisation is different for each stakeholder as they are from different agencies," she adds.
Standardisation is crucial as Malaysia ploughs on to adopt Industry 4.0 as both the government and businesses are increasing their investments in R&D in an effort to boost innovation, says Shafenaz. She adds that R&D investments in the country have gone up by 77%, which indicates that there is a big focus on market pull, or when products are made in response to market forces.
"I think people are beginning to realise that this is a big [opportunity]. But the challenge is in the conversion step. That is why we are saying companies need to invest in the skills of commercialisation," says Shafenaz.
One area that stakeholders should be looking at is coming to "a common language" on the key elements that create commercialisation readiness, she adds. "Sometimes, I think there is too much focus on the technology alone, or just on the innovation. So, there is a combination of factors. Perhaps knowing what the concept of commercialisation is specifically for the country will help local companies move towards translating products efficiently to market demand."
Shafenaz suggests that businesses look into six components that could help them improve the process of commercialisation. These are inventors and their teams, development resources, intellectual property, technology, business strategy and market fit. "When you have the common language, it tends to help government agencies to look at it in the same lens and assist companies at the same time," she says.
Dr Galen Hatfield, RTI International's senior vice-president of innovation, development and technology, says businesses also need to be able to identify the common pitfalls and challenges to ensure a meaningful commercialisation process. "One thing that often gets left out of the equation is the importance of a convergence. In other words, you can have a really good technology and you may have a market need for that technology, but it still takes skills to convert that into a product people will buy.
"Magic does not happen just because you have the technical solutions to a market need. You have to be able convert it — someone with the skills to create the technology push and market pull."
Apart from embodying the right skills, it is also necessary that companies understand what and where the demand is, says Hatfield. "To make commercialisation happen, you require two forces — technology push and market pull. Often what happens is that there are a lot of investments in technology push, where I have an invention and I can prove it to you how well it works in the marketplace. But there isn't enough for market pull, which is the demand for the technology.
"If the R&D department creates a product that the marketing team does not know how to market, or if the marketing team markets a product that the R&D department cannot develop, then the company's investment will end up being inefficient."
That is why it is important to constantly interact and encourage dialogue between the different stakeholders such as private businesses, academia and regulatory bodies such as government agencies, he says. "The way to make this happen most effectively is basically by increasing the frequency of such actions. For example, you may want to increase the collisions that occur between the private sector, academia and government agencies."
One way to do this is to invest in incubator spaces and in more entrepreneurs, says Hatfield.