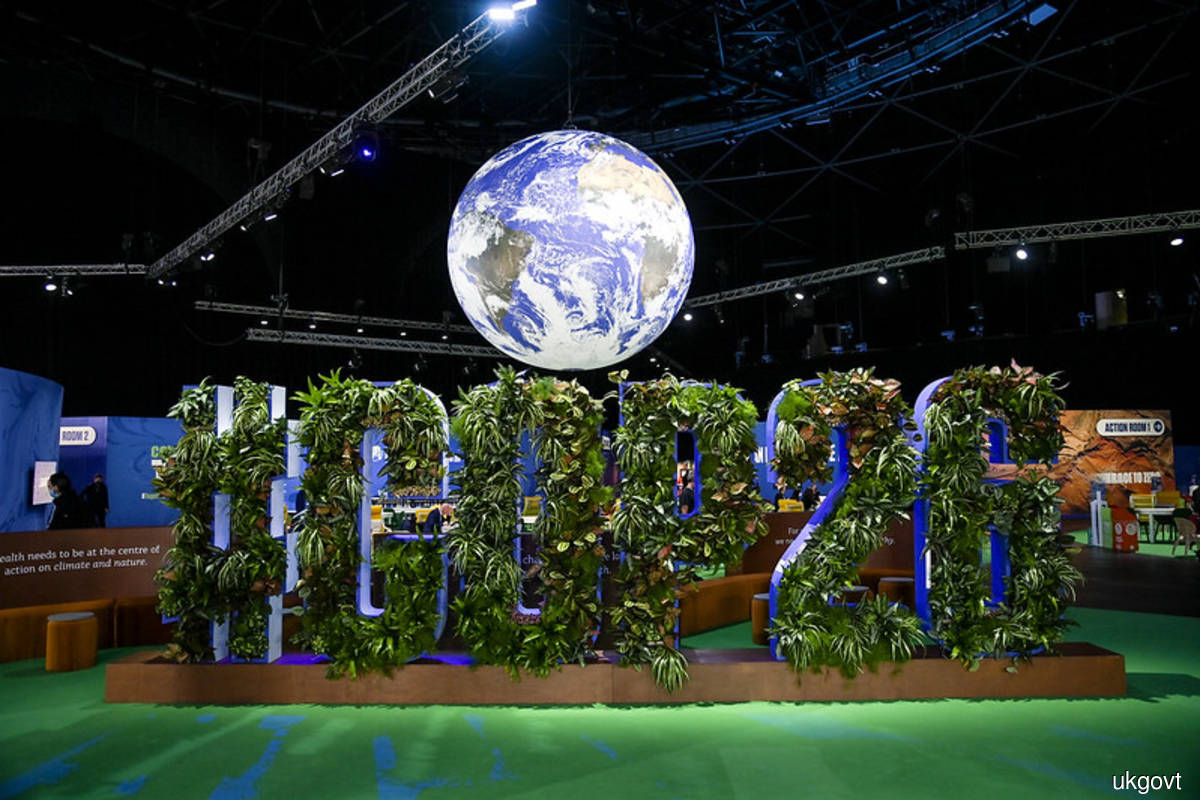 KUALA LUMPUR (Nov 24): The words spoken and the commitments made at the recently concluded 26th Conference of Parties (COP26) of the United Nations Framework Convention on Climate Change (UNFCCC) in Glasgow, Scotland must be followed through with concrete action. 
The Regent of Pahang Tengku Hassanal Ibrahim Alam Shah Al-Sultan Abdullah Ri'ayatuddin Al-Mustafa Billah Shah said the conference had many milestones and he believes it succeeded in raising the international consciousness for climate change.
Tengku Hassanal, who attended COP26 in Glasgow in his personal capacity, said he left the city with a renewed sense of hope and optimism about the future.
"At COP26 I learned that it is cheaper to save the planet now than to pay the prices in the future. Prevention is better than cure. 
"Rising sea levels will wipe out most of us coastal civilisation. We must act now to avoid catastrophe," he said.
He was speaking at the "Together For Our Planet Dinner" here, hosted by the British High Commission in Kuala Lumpur to mark the United Kingdom's hosting of COP26 and the climate collaboration with Malaysia. 
Also present were British High Commissioner to Malaysia Charles Hay, Secretary-general of the Environment and Water Ministry Datuk Seri Dr Zaini Ujang and Chairman of Malaysian National News Agency (Bernama) Senator Datuk Ras Adiba Radzi 
Meanwhile, Hay said the United Kingdom (UK) will continue to support Malaysia on its climate transition journey and the development of a long-term climate action strategy.
"Climate change is at the centre of our diplomatic activities because it is our most pressing global problem; we all need to work together to solve it, and if we don't we will fall together," he said.
Hay welcomed the pledges made by the Malaysian delegation at COP26, led by Environment and Water Minister Datuk Seri Tuan Ibrahim Tuan Man.
He said Malaysia has endorsed the Glasgow Leaders' Declaration on Forests and Land Use, which was critical given Malaysia's globally important forests, as well as the ambitious Global Methane Pledge, setting a collective goal to reduce methane emissions by 30% before 2030.