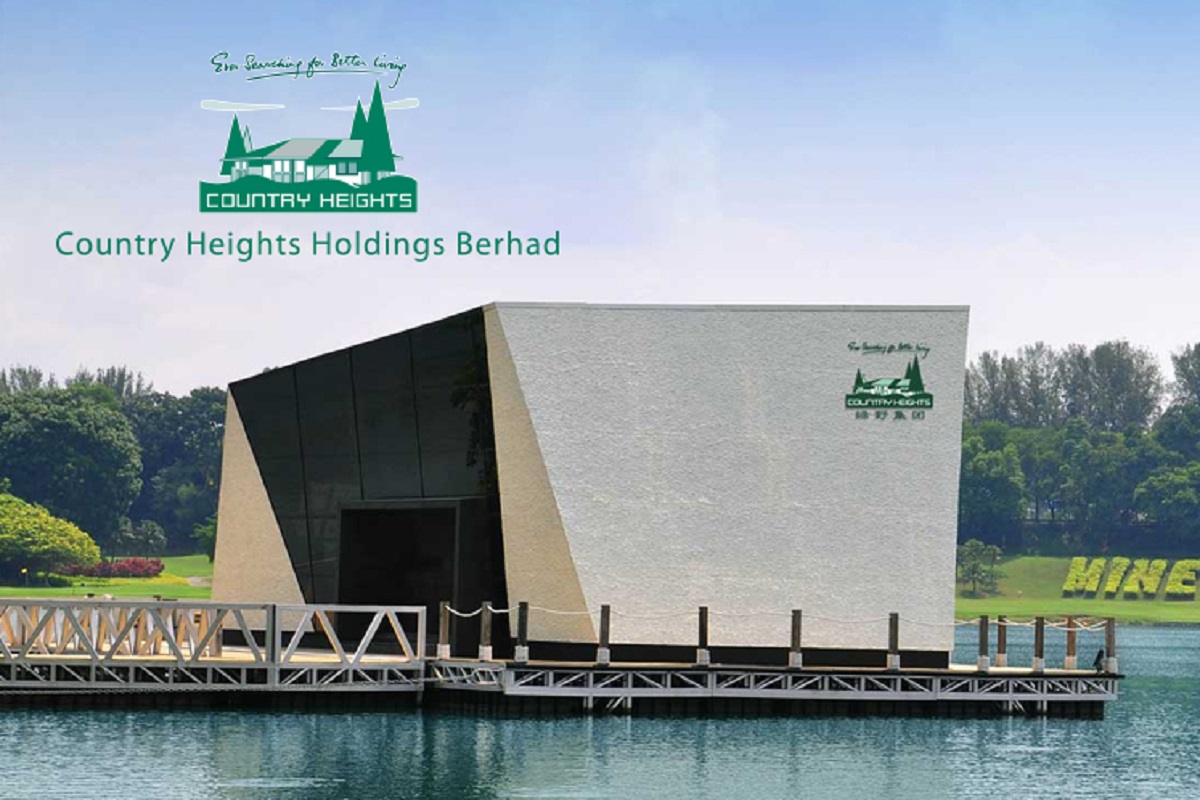 KUALA LUMPUR (Oct 14): Country Heights Holdings Bhd, which has been on an uptrend since announcing last week that its founder Tan Sri Lee Kim Yew was injecting over half a billion ringgit of assets into the company, was among Bursa Malaysia's top gainers on Thursday as its share price spiked to its highest since June 2019.
The stock rose to an intraday high of RM1.51, up by 13 sen or 9.42%, before trimming its gains to close at RM1.50, still higher by 12 sen or 8.7%, giving it a market capitalisation of RM413.56 million.
The stock has jumped 25% from its closing price of RM1.20 on Oct 6, when Country Heights announced it had inked five heads of agreement to acquire assets worth RM554 million from Lee's personal investment holdings.
When contacted by theedgemarkets.com, Country Heights managing director Datuk Jared Lim said the assets were being acquired at "Covid prices that will provide long-term value to the listco [Country Heights] as well", and that the acquisitions were "part of a larger transformation exercise that will be announced in due course".
He also said that the spike in the group's share price recently was not due to Lee's share purchases, which he said were past transactions.
Lee has been steadily accumulating shares in Country Heights since April 1, raising his direct stake of 77.46 million shares or 28.32% to 78.1 million shares or 28.549%, while upping his indirect stake of 99.87 million shares or 36.509% to 101.53 million shares or 37.115% as at Oct 7.
"In our press release, we made it very clear that there was to be more separation between [the] listco and the major shareholder," Lim said.
In the group's Oct 6 announcement, Country Heights said the assets it was acquiring from Lee's holdings would be satisfied through the issuance of new Country Heights shares at RM1.20 per share.
It is buying a 29.63% stake in Country Heights Health Tourism Sdn Bhd for RM6 million, office units in the Mines Waterfront Business Park @ The Mines Resort City with a total area of 22,500 sq ft for RM12 million, a parcel of land in Ulu Langat measuring 5.62 acres for RM42 million, a parcel of land in Kajang measuring 2.82 acres for RM21 million, as well as a portion of a leasehold land in Petaling measuring 4.325 acres for RM73 million. It is buying the Petaling leasehold plot from Mines Resort Sdn Bhd to develop service apartments under Phase Two of its Dream City project.
The largest transaction is a parcel of waterfront development land in Petaling measuring 37.98 acres that it is buying for RM400 million from Mines Wonderland Sdn Bhd. This acquisition will see the group taking over the remaining jewel in the Mines Township, which will be the anchor property for its planned transformation of the Mines Resort City.
Upon completion of the proposed acquisitions, Country Heights' market capitalisation will be around RM1 billion, the group said.
Tan Choe Choe & Lam Jian Wyn