This article first appeared in City & Country, The Edge Malaysia Weekly, on August 8, 2022 - August 14, 2022.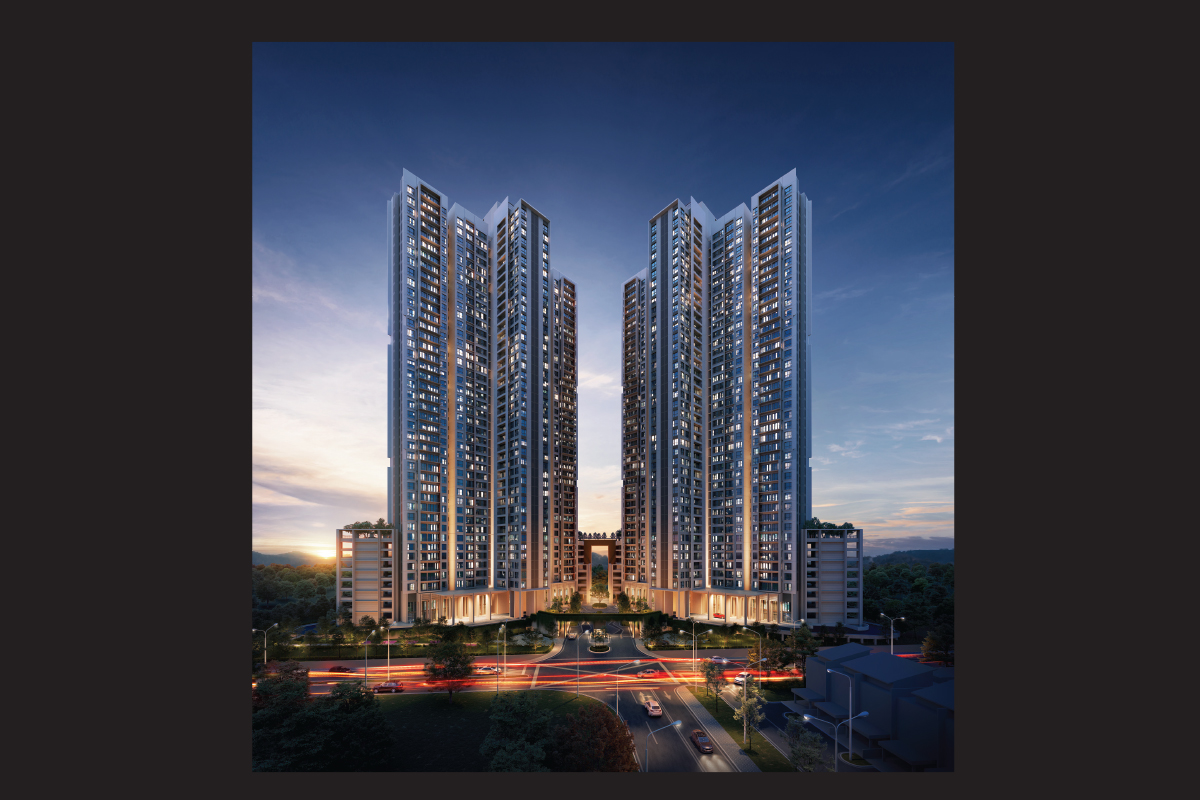 Asian Pac Holdings Bhd may not be a household name, but it has been a consistent presence in the real estate development industry, boasting a long history and strong track record.
Established in 1913 and listed on the Main Board of the Malayan Stock Exchange (now Bursa Malaysia) in 1961, Asian Pac is one of the oldest property developers in the nation. Its significant projects include the Fortune series in the heart of Kepong, Levenue I and II in Desa ParkCity, and KK Times Square, Sabah. It developed the 12-block Signature Office and is the owner and operator of Imago Mall in KK Times Square in Kota Kinabalu.
"Our top management keeps a low profile. In many projects that we launched, we didn't even use the name 'Asian Pac'. We used our subsidiaries' names such as BH Builders, BH Realty and Syarikat Kapasi," Asian Pac head of sales and marketing Felix Ng tells City & Country during an exclusive interview held in the new sales gallery of Surya PJ South in Taman Medan, Petaling Jaya.
"In many projects, we don't even have an official launch ceremony. Most times, we just open the project for sale when we have obtained the sales licence and when the sales gallery and show units are completed. Sometimes, we will place a 'thank you' ad for our buyers when the project is fully sold. Then we move on and work on the next project," he smiles.
It is no different for Surya PJ South, Asian Pac's latest township development, unveiled on July 15. The first phase of Dwitara Residences, the first of two towers, was fully taken up within two days.
"I knew this project would take off, but I was still surprised to find cars parked along the road and a packed sales gallery early in the morning on July 15. All 439 units [in the first phase] were fully booked during the weekend, and we didn't even have to run many ads or promote the project. July 15 was not even a launch; it was just the day we started to collect booking fees after getting our advertising permit," Ng says, adding that the first phase was oversubscribed by 50%.
Located in the heart of Taman Medan, the 74-acre township development will comprise residential and commercial components as well as amenities such as a public park, police station and community complex.
The master plan of Surya PJ South has yet to be finalised, but Ng says the development is positioned to be the next property hotspot in Taman Medan. "We want this project to change the skyline of this area and become a new landmark upon its completion in 10 to 15 years. Even better, we want Taman Medan to be known as PJ South in the future, the way Segambut is known as North Kiara."
Dwitara Residences
Located on a 9.74-acre parcel, the 43-storey twin towers will comprise 878 units in four layouts with built-ups ranging from 847 to 1,236 sq ft. Selling prices for the first tower start from RM399,000, or an average of RM450 psf. The gross development value (GDV) of the development is RM465 million.
The units will be either sky semidees or sky bungalows. As each floor will have four wings, each with two to four units, there will be a total of 12 units per floor, says Ng. This configuration affords residents maximum natural sunlight in every room and an unobstructed view. "Each level is designed to have only two to four units per wing for residents to enjoy the luxury of privacy. It is also designed to shorten the walk to the lift lobby [which is at the centre of the floor]," he says.
The developer has adopted the innovative "car park on the same level" design for some premium units. "If you have ever lived in a high-rise building, you will understand the inconvenience of long waits at the lifts, especially during rush hour.
"We have only six special units with built-ups of 847, 982 and 968 sq ft from levels three to seven, where your two designated car park bays will be on the same level as your unit," Ng notes, adding that those units enjoy natural sunlight, as they do not face the car park.
Another highlight of Dwitara Residences is the flexible layout, where the wall separating a bedroom and the living room comprises double sliding doors.
"The pandemic has taught us the importance of space, but it does not mean that the more space you have, the better. Space flexibility and proper space planning are more important and must be practical when it comes to urban living. By replacing the wall between a room and the living room with sliding doors, you have the option to turn the room into a private space, an open study or a children's playroom," Ng explains.
The biggest offerings are dual-key, 1,236 sq ft units that come with separate electric and water meter boxes under the same bill, allowing the owner to check the usage of utilities easily. "Having two meter boxes is convenient when you decide to rent out the studio, as it allows you to check how much you should charge your tenant for utilities; or, if you make the studio your home office, to check what your utility costs will be," he explains.
Dwitara Residences offers more than 30 facilities, including a 50m lap pool, multipurpose court, hammock garden and sky farming. The maintenance fee is 27.5 sen psf, which includes the sinking fund.
Ng attributes the success of the first phase — besides its offering the right price point, location and product — to the promising outlook for Surya PJ South, as it is poised to be the lifestyle hub of the area.
"Taman Medan is an established housing area with mostly old landed houses, low-rise apartments and some shophouses. The property market here is pretty stagnant because of a lack of catalysts. With the launch of Surya PJ South, we hope to enhance the lifestyle of residents in the area by bringing in a retail park, modern high-rise living and new amenities," Ng says.
Taman Medan is well located, and many commercial hubs and shopping malls are within a 10km radius. They include Sunway Pyramid Shopping Mall, Empire Shopping Gallery, Subang Parade, Subang Square, Amcorp Mall and IOI Mall. Thus, he does not see the need to build another mall in Surya PJ South.
"We would rather complement the nearby shopping malls by providing a modern open-air retail park that will offer mainly F&B outlets and daily conveniences for residents and visitors of Surya PJ South. We want the retail park to be a hangout place or meeting point," he says.
Other amenities near Surya PJ South are medical centres, educational institutes and golf clubs. It is also easily accessible via several major Klang Valley highways, including Shah Alam Expressway, Damansara-Puchong Expressway, New Pantai Expressway, Federal Highway, Maju Expressway, and North-South Expressway Central Link.
Moving forward
Asked about the second phase of Dwitara Residences, Ng says the company has applied for an advertising and sale permit. "Our KPI (key performance indicator) of sale for Dwitara Residences is 60% within six months. The overwhelming response for the first phase fast-tracks the launch of the second phase. We will launch the second phase as soon as we get the permit, which is expected in the next one or two months."
Dwitara Residences is the second launch for Asian Pac this year. The first was Mahogany Residences in Kota Damansara, Petaling Jaya, which has been 50% taken up since it opened for sale two months ago.
The group is looking to launch two more residential projects in Sabah — LikasVue in Kota Kinabalu and Rimba Hills in Kinarut — bringing the total GDV of projects launched this year to RM1 billion.
"Asian Pac has been quiet for some time, but we will be getting busier from this year, with more launches in the pipeline and plans to buy more land," Ng says.
He adds that the group has a land bank in Seremban in Negeri Sembilan, as well as Semenyih and Kundang in Selangor, that is suitable for landed property development.
"We are looking to launch a landed property project in Kundang next year. We think the location has a lot of potential and landed property is the product that the market wants," he says.
Meanwhile, the group is also actively looking for more land in the Klang Valley and Johor. "The Klang Valley will be our main focus, but we will not say no to any land bank with high potential. The Johor market is competitive, but the buying power is strong. The key is to get the product and location right."
Ng is optimistic about the outlook for the overall property market, as buying sentiment is still strong despite rising inflation.
"Property is the asset that can hedge against inflation. Property that you bought 20 years ago has surely appreciated more than the inflation rate. End-financing could be a problem, but it doesn't really stop people from trying to buy property even in difficult times like now."