This article first appeared in Options, The Edge Malaysia Weekly, on September 17, 2018 - September 23, 2018.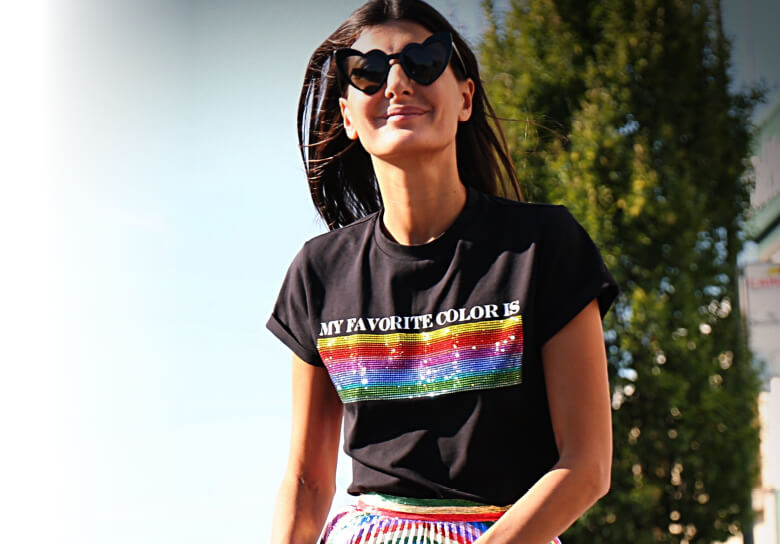 Writer, fashion icon and 21st-century Renaissance woman Giovanna Battaglia Engelbert speaks to Diana Khoo about style and the secrets of her success
 
In this fast-moving day and age, it is nice to meet someone who adds wit, humour, dash and colour to everyday life. And while fashion might be a serious US$3 trillion global industry, growing from US$2.4 trillion in December 2016 at an annual rate of 5.5% as per the McKinsey Global Fashion Index and accounting for 2% of the world's gross domestic product (GDP), it is nice to remember that — beyond the retail prices, the different and fragmented market segments like couture, menswear, womenswear, childrenswear, athleisure and bridal, and the fact that it creates millions of jobs, from apparel manufacturing to the textile industry — fashion is, at its most primal, something that shields us from the harshness of everyday life. It may be simple and utilitarian in concept but fashion may also, to the willing body and conscious soul, be a way of conveying one's life story through garments; modern-day armour denoting life beliefs and affiliations; a shield behind which shyness and insecurities may be disguised; a tool with which personality and feelings can be expressed; or even magic cloaks under which one may be transformed into a warrior, princess, nymph or goddess.
It was in this light that I sought out Giovanna Battaglia Engelbert, the world-renowned creative director, author and fashion editor. I had just heard her speak at a summit in Venice, Italy, and was charmed enough to ensure that I caught up with her for a quick chat afterwards.
It is not hard to spot Engelbert in a crowd. Tall, willowy and with strikingly aristocratic features, the former model-turned-stylist-turned-style icon stands out like a swan in a pond of ducks. Her sense of style also makes her rather unmissable. Dressed in a white pussy-bow blouse under a smart double-breasted jacket by her sister, the designer Sara Battaglia, she is, as her friend Natalie Massenet of designer fashion portal Net-a-Porter describes, "A living, breathing version of this particular tribe [of the brunette brigade of fashion icons]".
For the full story, pick up a copy of The Edge Malaysia (September 17, 2018) at your nearest news stands or visit optionstheedge.com.