This article first appeared in City & Country, The Edge Malaysia Weekly, on April 30, 2018 - May 06, 2018.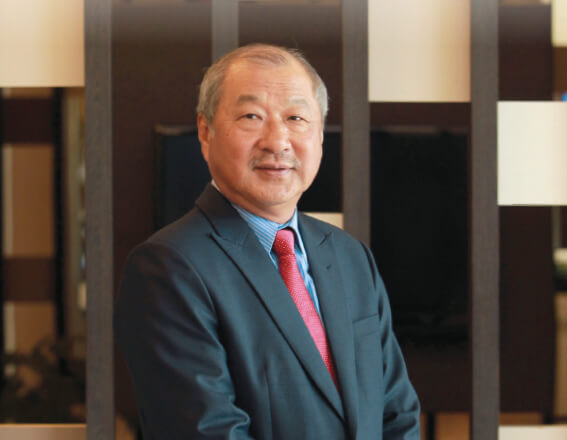 Statistics show that in developed countries like Singapore, Australia, the US and the UK, the number of people per household is 2.5 to three. In Malaysia, it is six. At the current production capacity, we will need 25 to 30 years just to touch four people per household." — Lee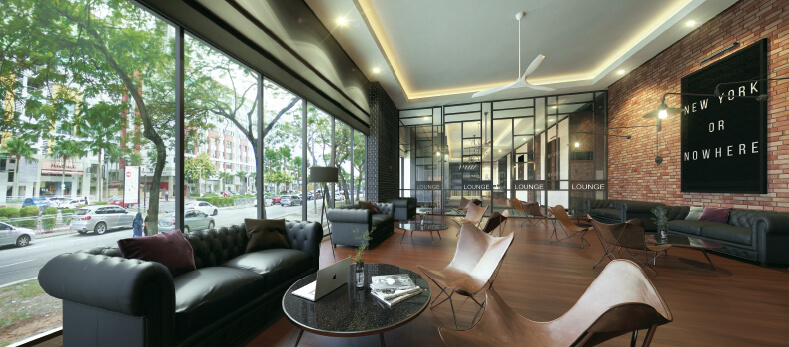 An artist's impression of the lobby lounge of the new development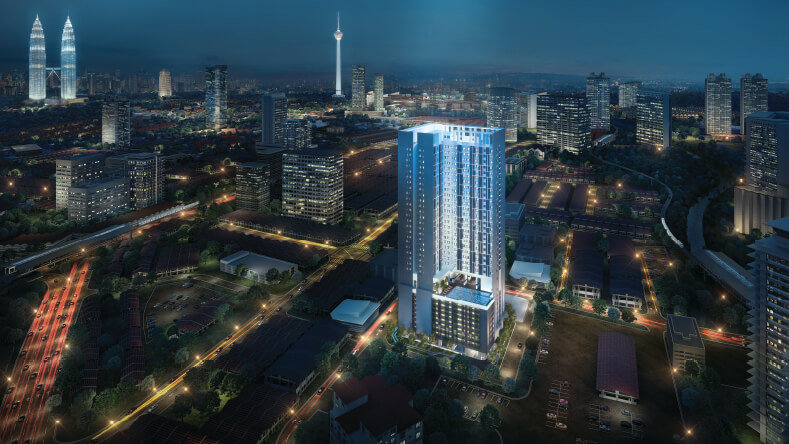 Chambers Kuala Lumpur is located in Jalan Ipoh Kechil, off Jalan Putra
Click / Tap image to enlarge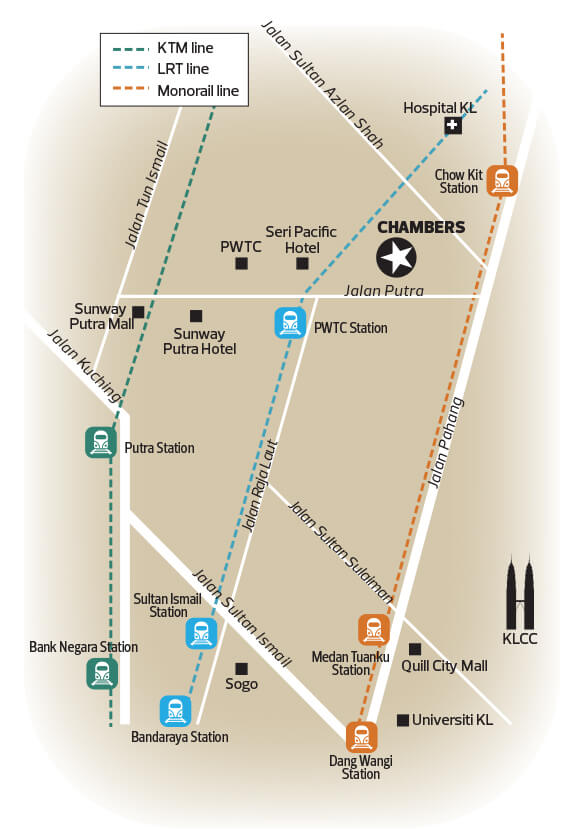 If you are not willing to risk the unusual, you will have to settle for the ordinary." This quote by the late American entrepreneur, motivational speaker and author Jim Rohn typifies Matrix Concepts Holdings Bhd founder and group managing director Datuk Lee Tian Hock. A risk taker with a focus on building quality products for the people, Lee has come a long way since his first project in Taman Bahau, Negeri Sembilan, in 1997.
At present, Matrix Concepts' flagship development is the 5,233-acre Bandar Sri Sendayan in Negeri Sembilan. The township, which has a gross development value (GDV) of more than RM14 billion, continues to draw investors with its residential, educational, industrial, commercial and lifestyle offerings.
Now, the developer is looking to leave its mark on Kuala Lumpur with its RM311 million Chambers Kuala Lumpur.
Located in Jalan Ipoh Kechil, off Jalan Putra, Kuala Lumpur, the 33-storey serviced apartment block occupies 1.05 acres of freehold commercial land.
"The land was purchased [for RM45 million] after our listing in 2013," says Lee. "Initially, we planned big units but after the KL property market softened in 2015, we decided to put the project on hold to rethink how to develop the land. Later, we decided to scale down the size of the units. So now, Chambers Kuala Lumpur has 509 serviced apartments, of which 60% to 70% are 450 sq ft studio flats."
Targeted at owner-occupiers and the young demographic, the units will feature five layouts with built-ups of 450 to 908 sq ft. Prices start at RM429,000, or an average of RM950 psf. This is about 15% to 20% cheaper than similar products in the area but quality will not be compromised, stresses Lee.
The units come semi-furnished with the kitchen fully fitted out with cabinets, hood and hob, refrigerator, microwave oven, washing machine, air conditioners and water heaters. The facilities include a swimming pool, gymnasium, playground, games room, function room, barbecue area and lounge.
Amenities nearby include the PWTC Star LRT station, the Chow Kit Monorail station and Sunway Putra Mall. A short distance away is Quill City Mall, SOGO mall and KLCC. Roads around the development include Jalan Pahang, Jalan Kuching, Jalan Sultan Ismail and Jalan Tun Ismail.
Due to its close proximity to the city and good connectivity, the development will likely see some of its buyers putting their units under Airbnb. Lee acknowledges this fact and has put in place a course of action. "We will be working closely with Airbnb to assist purchasers who invest in our property to help them earn some rental income."
Although the property market continues to be weak, Matrix Concepts plans to launch Chambers Kuala Lumpur in June this year. When asked why, Lee explains, "There is still demand for houses in Malaysia. The country is trying to move towards developed nation status. Statistics show that in developed countries like Singapore, Australia, the US and the UK, the number of people per household is 2.5 to three. In Malaysia, it is six. At the current production capacity, we will need 25 to 30 years just to touch four people per household. There is demand, more so in places like Penang, KL and Johor. The problem is affordability."
Chambers Kuala Lumpur will be managed by the developer and is scheduled to be completed in 2022.
New launches at Bandar Sri Sendayan
With Chambers Kuala Lumpur coming along nicely, Matrix Concepts is continuing with its launches at Bandar Sri Sendayan.
The most recent launch was in the 295-acre Tiara Sendayan residential project that will offer about 2,700 terraced houses in nine precincts.
"We have rolled out our first phase — Precinct 1 with a GDV of RM151.2 million — featuring 404 one and two-storey terraced houses in total. They were fully taken up within the first week of launch in March," says Lee.
Called Astania, the 1-storey terraced houses measure 20ft by 65ft and have a built-up of 1,250
sq ft. They are priced from RM333,888. Astana, meanwhile, comprises the 2-storey terraced houses, also measuring 20ft by 65ft and boasting a built-up of 1,908 sq ft. They are priced from RM399,888.
Due to the encouraging take-up, Lee says the second precinct will be launched in May. Called Beliza, Precinct 2 (GDV: RM231 million) will feature 504 two-storey terraced houses measuring 20ft by 65ft. There will be two variants. The first — Beliza I — will feature 359 units. The built-up of the intermediate units will be 2,071 sq ft while that of the corner units will be 2,424 sq ft. Prices start at RM438,888. The second — Beliza II — will offer 145 units. The built-up of the intermediate units will be 1,911 sq ft while that of the corner units will be 2,153 sq ft. Prices start at RM388.888 for both versions.
Lee believes he has found the right combination of location and price, which has held the company in good stead over the years. Moreover, Bandar Sri Sendayan is within the Malaysia Vision Valley that was launched by Prime Minister Datuk Seri Najib Razak last year. It is expected to attract more than RM290 billion in investment and covers 153,000ha, encompassing the Seremban and Port Dickson districts.
Positive outlook
Besides monitoring activity in the developer's flagship development, Lee is also busy with plans for a new project in Puchong, which will be announced as soon as Matrix Concepts obtains some approvals. Also, its Australian project, M Carnegie, will give vacant possession in May this year. Its industrial park — Sendayan TechValley — is also performing well.
Furthermore, the company is investing in its future by building a factory in its industrial park to manufacture cement boards for its own projects using the industrialised building system or IBS.
When asked to comment on concerns in the market about an oversupply of affordable homes, Lee says this will happen only if they are built in unsuitable locations.
Most importantly, he believes one should build products that the market wants. He relates how in his early days as a developer working on Taman Bahau, he had to go to the market.
"When I started working on Taman Bahau, nobody wanted to go there but I could still sell my 600 units by going to the market. We decided to target uniform government personnel — police, air force and arm forces — in Lumut, Kelantan army camp, Tawau — and we would set up booths there and sell our products," he reminisces.
That proactive and positive outlook continues until today for Lee. "The outlook for the property market is good. It all depends on the product you churn out. It must suit the market. Sell what the market needs," he says. "We only sell products for owner-occupiers. When you move to the high-end, there is some speculation but that is minimum."
Soft market or not, Lee is keeping his focus on providing the market with what it wants, a strategy that has kept the company on an even keel all these years.