This article first appeared in City & Country, The Edge Malaysia Weekly, on May 21, 2018 - May 27, 2018.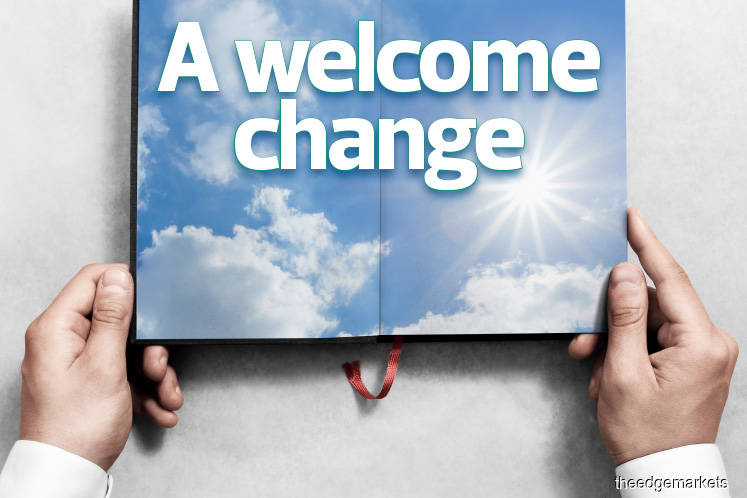 On May 9, history was made in Malaysia. The Barisan Nasional coalition, which had ruled for
61 years, was toppled by Pakatan Harapan (PH), led by Tun Dr Mahathir Mohamad, in the 14th general election (GE14). Mahathir was appointed the country's seventh prime minister the following day.
It has been more than a week and the newly minted government has a lot of promises to fulfil, among them, increasing the supply of affordable houses for sale and rent. PH, in its manifesto, had pledged to expand rent-to-own schemes throughout the country, set a time limit to develop land that has been acquired, and create a unified and open affordable housing database. It also vowed to build two million affordable homes within two terms of its administration.
However, a minister in charge of housing affairs had yet to be appointed as at press time. For now, little is certain when it comes to housing policies and how they will impact the overall property market.
We asked industry experts for their views on the change of government, market sentiment, and what they believe the new government should be looking at to boost the industry.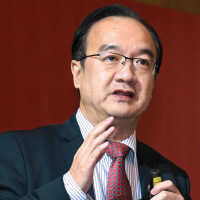 Samuel Tan
Executive director
KGV International Property Consultants Sdn Bhd

The results of the 14th general election has given the property market a sense of hope that change is possible. However, this will take time. To start off, friendly policies need to be implemented.
I feel the outlook is positive if the economy can be managed well. It will take time to digest the excesses of the past. Hopefully, the new government will be more proactive and take steps to improve the current situation with sound policies. It needs to evaluate projects that will positively affect the market.
There are five things I hope the government will do: increase the number of affordable houses, create transparent policies, reduce the cost of house ownership, reduce the Real Property Gains Tax and seek feedback from industry experts.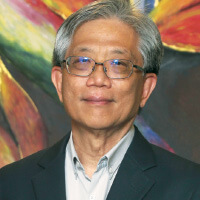 Tang Chee Meng
Chief operating officer
Henry Butcher (M) Sdn Bhd

It is still early days as a new Cabinet has not been fully set up. We are still waiting for the government to provide clear indications of its policy direction, especially in relation to the property industry.
In the short term, investors are adopting a wait-and-see attitude and monitoring the reaction of the stock market and the ringgit as well as how the new government is going to shore up the economy — especially if its revenue stream is reduced by the removal of the Goods and Services Tax (GST) as promised in its manifesto — before making any long-term commitments. [At press time, it had been announced that the GST will be zero-rated starting June 1.]
If the new government is able to deliver most of its promises and carry out its promised reforms without affecting financial stability, confidence will return, which will positively boost the property market in the long run.
The government should look into improving the collection, analysis and dissemination of up-to-date property data to enable correct decisions are made by developers and financiers. More consideration should also be given to market dynamics before government-related entities embark on development projects so as not to worsen oversupply problems in certain sectors.
Bank Negara Malaysia's statistics show that the current prices of affordable homes are still beyond the reach of most Malaysians. Giving developers more incentives to build affordable homes, such as lowering the cost of statutory contributions, can help bring prices down further to match the income and affordability levels of Malaysians.
The procedures adopted by local authorities and other approving authorities in processing development approvals can be further improved so that time to market is shortened and holding costs can be reduced, which hopefully, will translate into cheaper prices.

Savills Malaysia

Savills Malaysia reiterated in a recent press release that 2018 will be significant for the property market, particularly with the new government's promise of clean and fair governance. It anticipates a knee-jerk reaction in the market and the second quarter to be relatively quiet for property transactions with the onset of Ramadan.
However, the outlook for Malaysia appears to be promising as the government sets to work to address some of the institutional problems that have held back the country's long-term prospects and deterred foreign investment.
In the residential sector, the value of unsold completed units in Kuala Lumpur and Selangor rose 44% in 2017. In the same year, the number of unsold houses in Selangor rose 108% to 5,200 units.
Savills anticipates that renewed confidence will encourage buyers who have been holding back. However, a period of adjustment and consolidation is required to clear existing stock before there will be much evidence of price increases.
Generally, Savills foresees prices firming up next year. However, it will be early 2020 before developers can respond by stepping up supply. In short, particularly in Greater KL and Penang, there has never been a better time to buy.
In the office sector, not even a new government has much influence on low global crude oil prices. Oil and gas players make up 33% of the office market in KL city centre. While it will take some time to absorb the 16.9 million sq ft of new space to be completed by 2020, Savills anticipate that in the short term, with the uncertainty of the elections behind us, potential upgraders will see their way clear to invest in moving to new premises. This could lead to an absorption of more than the 1.9 million sq ft seen in Greater KL last year.
In the medium term, Savills anticipate new office take-up to increase in tandem with a growing economy and more foreign direct investment. Savills Malaysia chairman Datuk Christopher Boyd does not think the abolition of the Goods and Services Tax (GST) will have any meaningful impact on office rentals.
Meanwhile, while the retail market is likely to remain well supplied in Greater KL, Savills sees the likelihood that retail turnover will pick up in areas where GST is lifted from merchandise and not replaced by a sales tax. It hopes that luxury goods will fall into that category, making Malaysia a major tourist shopping destination.
Savills Malaysia deputy executive chairman Allan Soo opines that groceries, food and beverage, and mass prestige fashion brands, will see a positive impact from the lifting of the GST.
In the industrial sector, Savills Malaysia managing director Datuk Paul Khong believes renewed market confidence will boost foreign direct industrial investment. Coupled with surging domestic consumption, the prospects for the industrial and logistics market are very positive.
Look out for rising industrial rents that have lagged behind recent strong increases in industrial land values. It is good news for real estate investment trusts (REITS) and other funds focused on this sector.
Lastly, institutional investors, particularly overseas investors, dislike uncertainty. With the 14th general election (GE14) done, we are preparing for a major uplift in domestic and foreign interest in commercial investment properties. Malaysia has extremely liberal policies on foreign investment in commercial property and can offer attractive yields. The prospects of appreciation of the ringgit and strong economic growth will now make Malaysia an outstanding regional investment opportunity.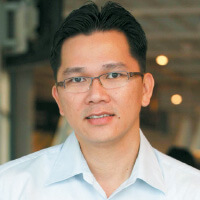 See Kok Loong
Director
Metro Homes Sdn Bhd

Market sentiment before GE14 was bearish as the economy was generally not doing well. Gross domestic product growth came mainly from mega projects that do not help the public. Small and medium-size enterprises (SMEs) were badly affected by the Goods and Services Tax (GST). There was also mismatch and oversupply situations in certain sectors.
After the election, the market has reacted positively to the change of government and the smooth transition of power. My foreign clients feel Malaysia has good long-term prospects as it will attract foreign investments.
I believe the property market will respond positively. Buyers will start looking at industrial and commercial properties once the GST is abolished.
As for the residential sector, I feel the previous government was wrong in pushing the prices of affordable houses [in government schemes] to RM200,000 to RM300,000. Developers, meanwhile, were forced to price their affordable homes at RM300,000 to RM500,000, which is beyond the reach of the majority of Malaysians.
Affordable houses should be priced from RM100,000 to RM150,000, based on the average income level of RM2,000 and above per month for the B40 group. I still remember, not too long ago, when low-cost houses were sold at RM25,000 to RM42,000, and medium-cost units at RM60,000 to RM150,000. In the past 10 years, prices have risen by two to three times but income levels have only gone up less than 50%.
The impact of the change of government on the property market will be minimal unless we see real reform. The government should look into the entire process of the supply chain and ensure that clean, transparent, consistent and efficient policies are put in place.
For example, during the planning stage, there is a need to gazette green areas and public spaces and have a consistent policy on hillside development and density to ensure sustainable living.
We also need an agency that is free of corruption to ensure that the delivery of documents, such as development orders, and premiums levied are transparent.
It is my opinion that the government should do away with the bumiputera discount and quota for high-end residential and non-residential properties, and allow the market to determine the price instead. We should also have a one-stop agency to manage the supply of houses and study the market to determine the actual demand to reduce the mismatch and overbuild situation.
Only with a holistic change of the entire supply chain can we have a sustainable market. Then we can achieve home ownership for more Malaysians and a healthier property market that will be able to attract foreign investment.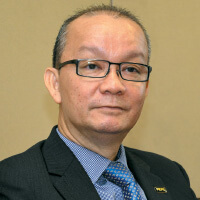 Foo Gee Jen
Managing director
CBRE I WTW

Local and foreign market players will take some time to digest and assess the policies of the newly elected PH government since most political observers had predicted that BN would win.
Matters related to the property market, such as mega and infrastructure projects and affordable housing, have featured prominently in PH's manifesto in the lead-up to the election. Market players will be keen to see how the new government turns its pledges into real action.
In any instance, when there is a structural change such as a change of government, there will surely be uncertainty during the transition period. While this may give rise to some concerns or even adverse reactions, they are likely to be short term. As far as investment and business decisions are concerned, the long-term considerations would still go back to the fundamentals of the market and the economy as a whole.
For the residential property market, affordable housing issues have come under the spotlight in major states such as Selangor, Penang and Johor. The challenge in the delivery of affordable housing has always been about streamlining as land is a state matter while funding and policy-making are principally undertaken at the federal level. The outcome of GE14 have placed all these states in the same political alignment with the federal government. In view of this, better coordination between federal and state governments is anticipated.
The contractual obligations of the previous administration predecessors would need to be honoured by the new government, thus, it will be business as usual for developments that have been approved. If any, the impact will be on developments that are pending approval or that are under planning. Policies related to planning and land use may shift as the new government addresses the country's affordable housing issue.
Land cost is an important component of property development. If the government has the political will, more state-owned land should be released for affordable housing. The new government needs to take note that one of the core problems with affordable houses is supplying them in locations with high demand. State-owned land, presumably in strategic locations, would be ideal, provided there is adequate accessibility, as well as facilities and amenities.
Open tenders or requests for proposals can be undertaken to attract private sector participation in developing affordable housing on state land. It needs to be recognised that the ultimate priority of affordable housing is the welfare of the rakyat. While the highest bid for land will be an important criterion, the number of affordable houses proposed and their selling prices should be more important in selecting a successful bidder. The emphasis should be more on the socio-economic benefits for the rakyat rather than monetary gains.
The context of affordability has to be looked at beyond pricing. The elasticity of demand and supply needs to be understood as well. Industrialised building systems (IBS) are deemed to be cost and time-saving, and shorter development time will increase the responsiveness of supply, which then minimises price escalation caused by temporary shortages. PH has promised to introduce incentives for developers that adopt IBS and such initiatives may be expedited.
To ensure transparency, all local and structure plans need to be gazetted. A case in point is the KL Draft City Plan. Gazetting the plans facilitates informed decision-making, promotes sustainability and eliminates potential corruption or abuse of power.
On the basis of compliance, developers in Malaysia are responsible for the provision of infrastructure such as roads, electricity, water, telephone and other utilities. These costs are likely to be reflected in house prices and transferred to the buyers. Utility companies could be asked to share in the costs since such infrastructure is complementary to their business. This could be structured as an incentive to developers that build more affordable houses.
The bumiputera quota has been cited as a factor that distorts supply and demand in the market. As a result, location or development-specific overhang can be seen. There is a need for a well-articulated and deliberate procedure to release unsold bumiputera units.
The PH government must continue to invest in public transport infrastructure projects and improve end-point reachability, which would essentially reduce commuting costs and time, thereby increasing productivity. The focus should be on rail systems, which are more efficient and cheaper for the rakyat. This is evident in major metropolitan areas around the world, such as London, Hong Kong, Singapore and Tokyo, which have reliable, extensive and comprehensive rail networks.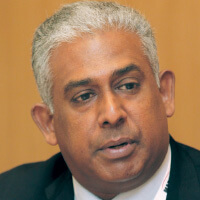 Siva Shanker
Past president
Malaysian Institute of Estate Agents

The property market has been on a decline since 2012. All indications were that the decline was slowing down and that we would see some improvements this year. A recent report by Jabatan Penilaian Dan Perkhidmatan Harta (JPPH) indicated that the volume of sales for January and February this year had improved by 4%. This is the earliest indication of an improving market.
Due to the uncertainty of GE14, the market slowed down, with many preferring to adopt a wait- and-see attitude. We could only imagine two outcomes — a win by Barisan Nasional or Pakatan Harapan. But no one saw the third possibility — the unimaginable scenario where PH would win with a resounding victory. BN is now a mere shadow of itself and PH is riding high and the feel-good factor and euphoria among citizens is overwhelming.
I predict that this feel-good factor will shortly spill over into the market. It will start turning into increased sales, not just for the property market, but also the retail market. I believe the upward climb will begin to gain momentum this year and continue to spike as the new government gets down to the business of running the country and cleaning house.
All indications point to a better year for the property market this year, which will certainly register a significant improvement over last year, both in volume as well as total value of sales.
My hope for the new government is that it fully commits itself to uncover all the wrongs that have gone on for so long and that the perpetrators be brought to justice and punished accordingly. The message that corruption will not be tolerated must be sent loud and clear.
I also wish that the new government will get the affordable housing issue right. It has been bandied about for so many years, with so little to show. It is not a difficult thing — all it requires is an iron political will and a sense of fair play and justice. And the government should engage the relevant stakeholders as they have much to contribute.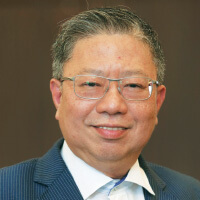 Michael Geh
Senior partner
Raine & Horne International Zaki + Partners Sdn Bhd Penang

There is optimism in the air. The positive sentiment is felt by home buyers, property investors and developers and it will boost the property market within three months. The alignment of state and federal politics will ensure progress, especially in infrastructure and flood mitigation projects that will materialise in the next five years.
The new federal government will be more sympathetic to the needs of Penangites and the new chief minister, Chow Kon Yeow, will most likely embark on critical infrastructure projects to improve traffic congestion and improve accessibility as well as flood mitigation.
I foresee property transactions and prices showing an improvement over the previous dips of 15% quarter on quarter. Property prices may have bottomed out.
I hope to see people-mover solutions, such as light rail transit and trams, implemented throughout the state and the creation of multi-storey car parks in the Georgetown heritage area. Flood elimination will stabilise property prices in flood-affected areas.
Improved accessibility by car and LRT will create new property hot spots.
The setting up of the next wave of industrial technology parks to house software animation developers, as well as centres for cloud computing and artificial intelligence, can ensure that Penang moves to the next industrial level.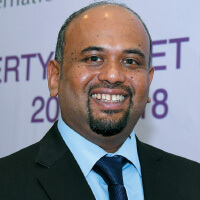 Sulaiman Saheh
Director of research
Rahim & Co

Earlier this year, we anticipated 2018 to be yet another challenging year for the property market and expected a firmer direction only after GE14. The market in general had been cautious and adopted a wait-and-see attitude, with concerns about housing affordability and oversupply of commercial space persisting.
Now, with the formation of a new government and a new prime minister sworn in, there is a sense of heightened expectation among the rakyat on the government's overall capability to address the existing market challenges. It remains to be seen if such expectations will be met.
It is hoped that this yearning for transparency and calls for change that have been lauded by all now will pave the way towards a clearer and robust system of administration, hence, possibly reigniting the momentum in the property sector.
We applaud the calls for systemic reviews of the various facets of the country's economic and financial administration, as highlighted by the Team of Eminent Persons. That includes addressing the oversupply of office and commercial space as well as housing affordability.
Nevertheless, it is too soon to say how the market will turn out for now. We expect the market to remain flat while the dust settles on a historical election where Malaysia experienced its first change in federal government since independence.
As the market digests these changes (even a full Cabinet had yet to be firmed up at press time), we expect some more time for sentiment to warm up. Furthermore, properties are not liquid assets like stocks, thus there will be a time lag in market movement.
With the change in government, we hope for more equitable, sustainable and transparent policies to be implemented, with long-term and inclusive growth in mind. While Malaysia is successful in providing the best hardware in terms of world-class facilities and infrastructure, we need to complement the hardware with the appropriate software. Non-physical software are important enablers that need to be systematically embedded into our next generation and way of doing things.
For our property wish list, we hope to see more prudent and accountable decision-making processes in property development through independently and professionally conducted feasibility studies. Financial institutions should be more involved in the process.
A central database system that produces timely, consistent and reliable data accessible to the public is needed. It should cover not only statistics on property but also socio-demographic data for smaller and more specific localities.
The industry needs to be empowered to make better and more prudent decisions with regard to property development planning and construction, with information on market supply and demand as close to real time as possible. Some of the data we have are too general to enable conclusions to be made for a specific project, or are outdated. We acknowledge there has been an improvement, with more data made available to the public, but there is still room for improvement.
For the sake of consistency and transparency, we wish to see all state structure plans and district local plans gazetted in accordance to state legislation.
Development orders have to be strictly enforced to avoid deliberate deviation and the imposition of hefty penalty fees. Any extension should only be allowed after deliberation and justification.
A review of the viability and sustainability of mega projects should be conducted to determine their necessity and risks.
Housing affairs, especially for the affordable or social housing segment, should be handled by a single centralised agency. As land is a state matter, such agencies should be working hand-in-hand with the state governments.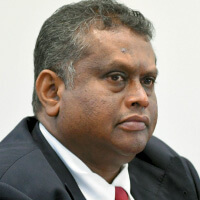 Sarkunan Subramaniam
Managing director
Knight Frank Malaysia

The residential segment has remained stagnant in the last few years. As for the commercial market, the abolishment of the GST is certainly going to have a positive effect on the commercial/industrial market, which is the most affected by GST.
When GST was first introduced in 2015, the property market turned sluggish, especially for commercial properties. For the time being, there may not be a lot of transactions in the commercial segment until there is more clarity on the removal of GST. Once it is repealed, we are confident there will be a flurry of transactions and it will augur well for the commercial market.
An issue would be for those who would like to claim back GST on transactions that were done just prior to the elections. This is something the new government will have to work out.
The Real Estate and Housing Developers' Association Malaysia (Rehda) has touched on the PH manifesto, especially on affordable housing. It has suggested putting everything into one coordinated effort, taking into account the manifesto.
In terms of loans to start businesses, perhaps the new government could encourage less stringency in borrowing from banks and in financing. This could help boost the economy and encourage people to buy properties in the long term.
Perhaps another effort is to offer incentives and a new direction for conversions and upgrading of older Grade B and Grade C office buildings, to help the owners of older buildings that are currently suffering from lower occupancy.
As a whole, we should start looking at creative solutions for different segments of property. For example, co-living space is a relatively new concept and something to look into. Meanwhile, long-term strategic developments, such as Bandar Malaysia and Tun Razak Exchange, are something that should be encouraged to help Kuala Lumpur grow into a regional centre.
A key issue the new prime minister is looking at is foreign direct investment (FDI). Given that the transition of power has occurred without any major issues and the fact that we are a business-friendly nation, foreigners will be happy to invest here.
In terms of outlook, the flow of FDI into Malaysia is promising, and reviewing contracts given to Chinese companies will be good for the country as well.
Overall, it is looking positive for the economy. With time and more clarity in the new leadership, we will see an improvement in movement and investments.
My wish is for the new government to streamline the construction of affordable homes, as PH has suggested. Currently, we have too many agencies doing too many things. It is a waste of money and resources.
I would like to see a more coordinated approach in tackling the oversupply in our property market and in terms of town planning. Consistency is needed, especially in the city. I would also like to see the gazetting of the Dewan Bandaraya Kuala Lumpur (DBKL) local plan and for DBKL to have its own blueprint. If changes are required, they need to go through a proper process.
And lastly, I would like to see our government land and nature reserves being protected.