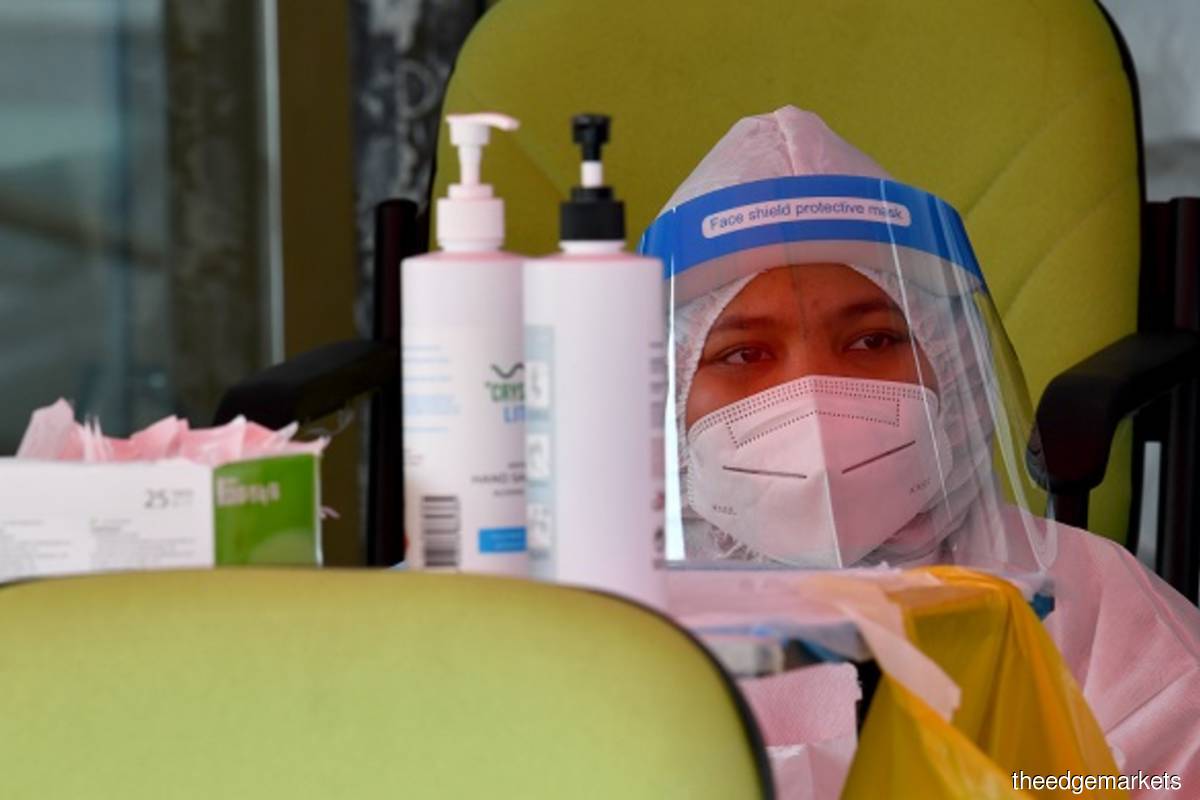 KUALA LUMPUR (Feb 5): A total of 3,391 new Covid-19 cases was recorded by the Health Ministry today, compared with 4,571 yesterday. Another 19 fatalities were also reported.
As new recoveries at 3,392 today came in higher than the new infections, active cases fell slightly to 48,751 from 48,771 reported yesterday.
Of the active cases, 310 patients are in intensive care units (ICUs), with 134 of them requiring ventilators to breathe.
Cumulative recoveries to date amounted to 185,278, giving a recovery rate of 78.9%, the Ministry said in  a statement.
Selangor topped the list with the most Covid-19 infections today at 1,228, or 36.2%, followed by Johor with 598 cases and Kuala Lumpur with 395.
A total of 145 cases reported today were linked to lock-ups, immigration detention centres and prison clusters.
They included the Jalan Harapan prison cluster with 52 infections, Tembok Bukit Besi cluster (23), Tembok Taiping cluster (21), Tembok Renggam cluster (16), DTI Sepang 2 cluster (13), Tembok Mempaga cluster (13), Seberang Perai cluster (4), Tembok Sungai Udang cluster (1), Kepayan prison cluster (1) and Telok Mas cluster (1).
With the 19 additional deaths reported today, the country's cumulative Covid-19 death toll climbed to 845.
Seven deaths were reported in Kuala Lumpur, followed by five in Sabah, three each in Selangor and Sarawak, and one in Perak.
Two of the 19 were foreigners and the rest were Malaysians, the Ministry said.